MANILA, PHILIPPINES — For content creators, the creative process is the reward itself. But a show of appreciation from their community is always a welcome boost in confidence. With this, followers and supporters can now give their favorite Kumu content creator a real token of their appreciation by sending them an offline gift.
With Kumu's commitment to champion Filipino creators creatively and financially, the social platform has made the Send a Gift feature even more accessible and convenient for the "Kumunity." With the updated version of the feature – now available on the Android and iOS app – there is now no need to wait for Kumu creators to go live when sending a gift. Supporters can easily go to their profile and send a virtual gift with just one click.
Why Send a Gift Via Profile or Post?
Kumu's content creators make up the heart and soul of the company, so the the team behind the Philippines' fastest growing social platform made it a priority to support them in more ways than one. One of which is to make sure they can earn from their talents and creativity by allowing supporters to further encourage their favorite Kumu star to keep posting non-live content with virtual gifts.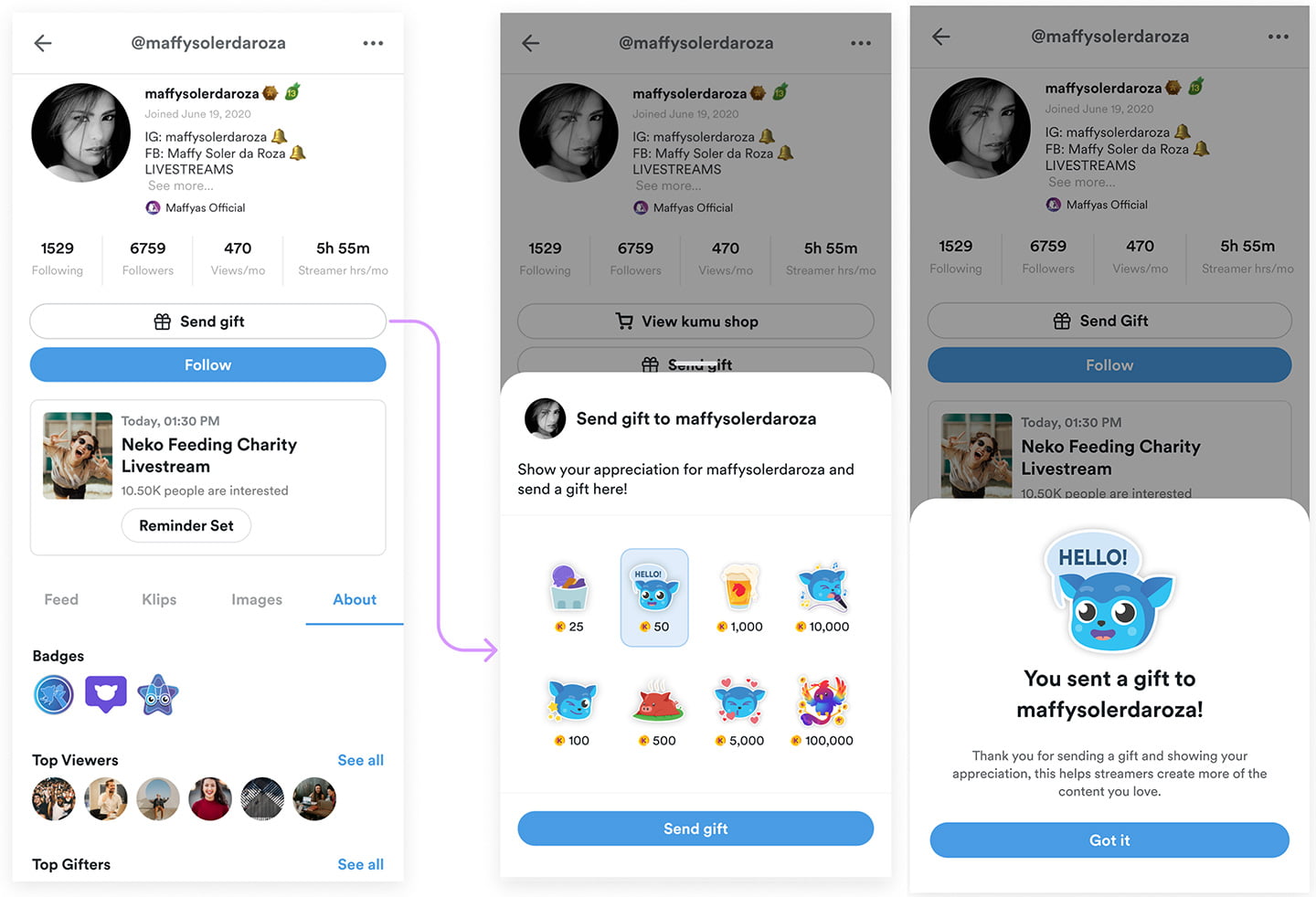 Building a healthy creative community, we must all support one another in all the ways that we can. That includes investing in the talents we believe in and allowing them to make a living through creativity.
Members of the "Kumunity" can send a gift to their favorite creator today and be a part of their growth on Kumu.