MANILA, PHILIPPINES — Project Pink: Breast Cancer Awareness Program for Teachers, one of the signature Corporate Social Responsibility (CSR) programs of City Savings Bank, Inc. (CitySavings), are nationwide on-ground seminars specifically designed for public school teachers to raise their level of awareness on the prevention and early detection of breast cancer. This year, the event was held online for the first time, in partnership with the Ramon Aboitiz Foundation, Inc. – Eduardo J. Aboitiz Cancer Center (RAFI – EJACC).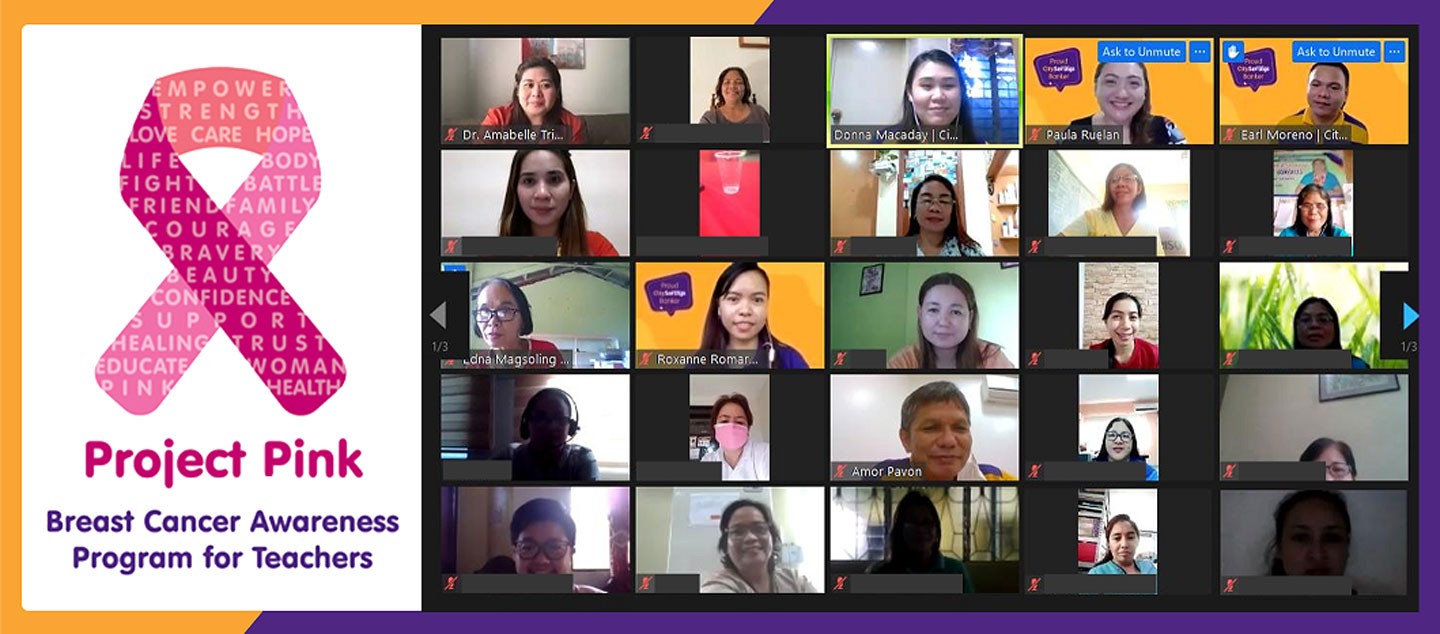 More than 500 educators from all over the country joined the Bank's two webinars held last March 18 and 26, coinciding with CitySavings' celebration of National Women's Month with the goal to create programs that educate and empower women, especially teachers.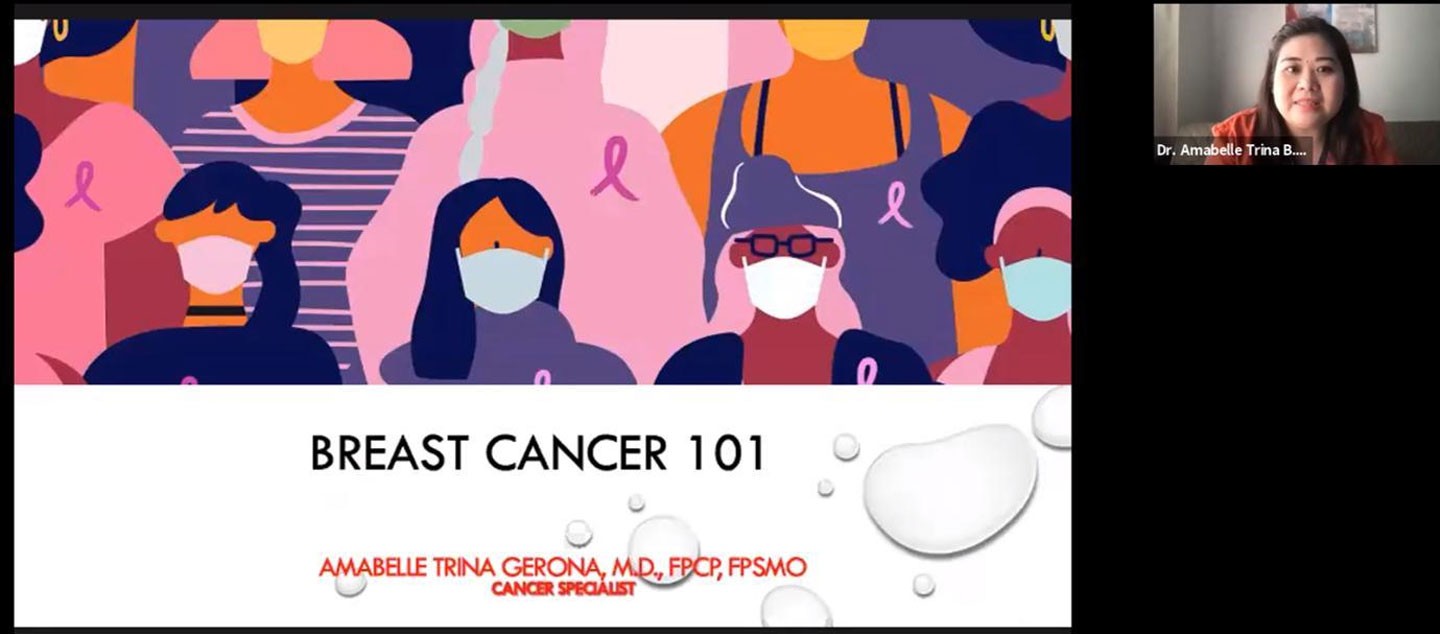 The event's keynote speaker Dr. Amabelle Gerona, an Oncologist based in Cebu City discussed how teachers can detect, confirm, prevent, and treat breast cancer. She said, "A part of the reason why our (breast cancer) cases are high here in the Philippines is the stigma. We want to remove that by educating as many people as possible so that this can be prevented earlier on."
Ronald de los Reyes, Program Coordinator of RAFI-EJACC, spoke about how the organization has been helping Filipinos in the province of Cebu combat the "Big C". RAFI – EJACC fosters wellness through its programs in cancer advocacy and education, screening and early detection, and treatment assistance. Its flagship programs include cervical and breast cancer screening training for rural health units, mass cervical and breast cancer screening, cancer treatment patient assistance, and establishment of cancer patient support groups.
To cap it off, Edna Magsoling, an assistant principal and a breast cancer survivor from Bogo City, Cebu, shared her experience with her fellow teachers. "With the help of God, and my loved ones who were there for me, I was able to overcome the challenges," she said. Another guest speaker was Mary Ann Sacristan – Bojos, one of the founders of Cebu Pink Paddlers Dragon Boat Team, the first-ever breast cancer survivor dragon boat team in the Philippines whose advocacy is to spread awareness on early detection of breast cancer. She faced discouragement and frustration along the way but managed to pull through. "There is hope! Kailangan ko bigyan ng chance ang sarili ko dahil binigyan ako ng Panginoon ng pangalawang pagkakataon. (I need to give myself a chance because God gave me a second chance at life)," she said. Now, she is an active member of the iCanServe Foundation's activities, giving hope to women battling this disease.
This webinar proves that despite the current challenges the pandemic has brought about, CitySavings continues its service-oriented CSR initiatives while going above and beyond the Bank's vision of "helping people of moderate means". As emphasized by Paula Ruelan, AVP – Reputation and Brand Management Head, "While we have been supporting DepEd through our various CSR initiatives to ensure education continues beyond the classroom walls, another gap that needs to be addressed is our educators' health and wellness. More Project Pink webinars are lined up for the rest of the year to promote breast cancer awareness and self-care for teachers."