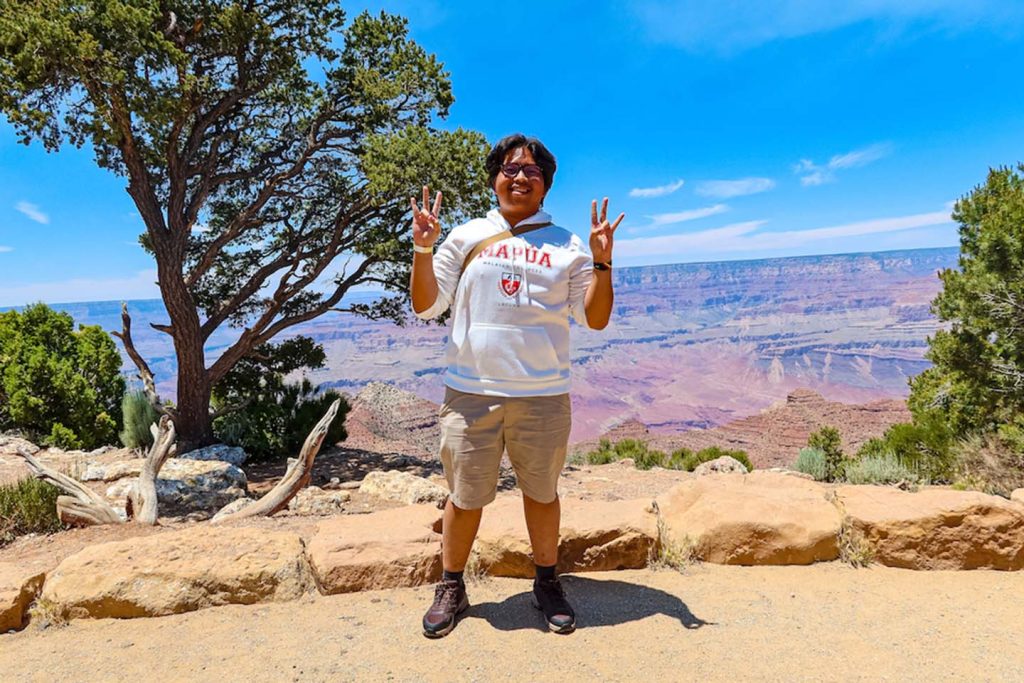 MANILA, PHILIPPINES — When Kiel Domingo, a Business Administration major at Mapúa Malayan Colleges Laguna (Mapúa MCL), first signed up to join this summer's Sustainability and Innovation Summer Experience at Arizona State University (ASU), the most innovative university in the United States, he was curious to "see what it's all about."
The second annual ASU Sustainability and Innovation Summer Experience program held in June 2023 brought together a diverse group of students from ASU-Cintana Alliance partner institutions around the globe to empower them to become catalysts for change in their communities and equip them with the knowledge and skills to tackle global challenges. 
Over the course of two weeks, Kiel and a group of over 20 other students engaged in diverse activities designed to foster their personal and academic growth. They attended classes, lectures, and workshops led by community entrepreneurs and ASU experts from various colleges and schools including the School of Sustainability and the School for the Future of Innovation in Society within the ASU College of Global Futures, Makerspace in the Hayden Library, and the Thunderbird School of Global Management.
Living the American Student Life
Living in Arizona, Kiel got to see and live for himself an America he had only seen and heard on TV. "In terms of actually watching stuff and then experiencing it, America is a sprawling, car-centric land," Kiel shared.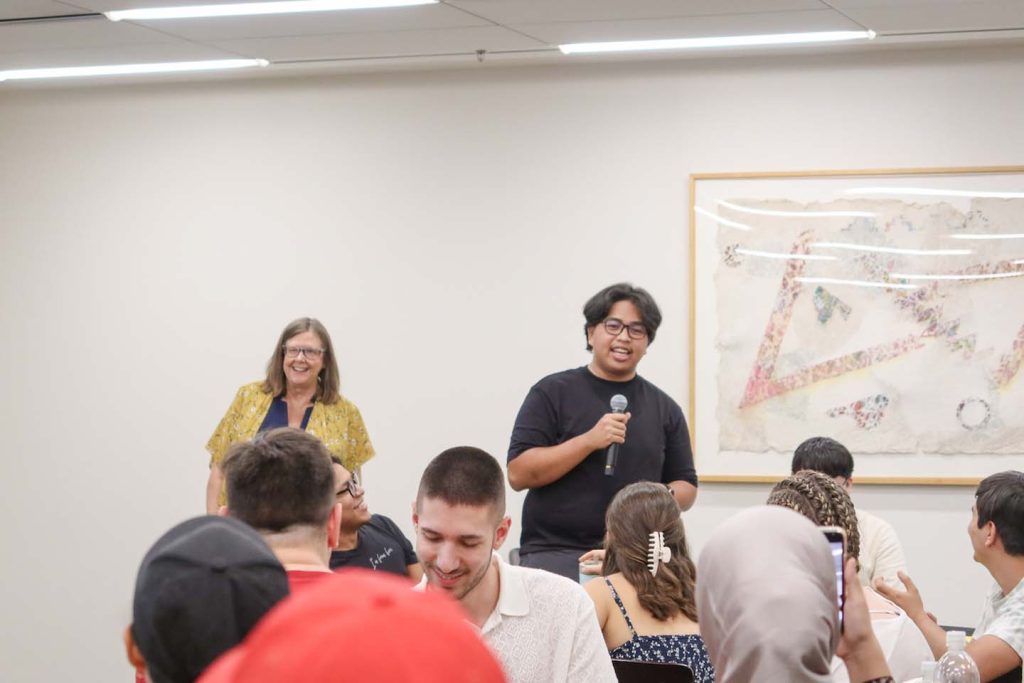 "And that people thought I was local for the most part; maybe it's my accent. I grew up having English as my first and primary language. But ours is a mixed household, so we grew up with Filipino and Cebuano, too," he explained.
He was paired with a Mexican classmate, and there was "no language barrier; we got along pretty well. We figured out that Tagalog has some Spanish, so I picked up on what he was saying most of the time when he spoke Spanish to his family in France. So interesting to find out that we have much more in common than we first thought."
The ASU Sustainability and Innovation Summer Experience offered him two weeks filled with interactive workshops, inspirational lectures, hands-on activities, and immersive experiences focused on building sustainable and innovative solutions for the world's toughest challenges.
"The program did help with my current studies, finding out that sustainability is the key to any business future," Kiel said. "Many people are starting to think about the future, about sustainability in the products they buy, the services they get. And so, I think that sustainability is crucial in managing businesses."
Warming up to the subject, he furthered: "I found out that sustainability requires innovation. That's pretty much the heart of it because many ways humanity can become sustainable are unknown. We are the people that are used to researching all the time on how to do this better and to manage what we have properly."
The summer stint gave Kiel Domingo the needed skills to excel in the future. Beyond experiences that focused on solutions-based learning about innovative and entrepreneurial thinking and sustainability for the 21st century, Domingo also learned new facets from different cultures of other international students like himself, getting the hang of commuting inside and outside of the sprawling campus grounds and, more importantly, enhancing intercultural competence, global awareness and developing a global network with fellow program participants.
Advice for Fellow Students
Kiel's main takeaway from the entire experience?
"If you have the knack of getting people to work together for the common good, take pride in accomplishing something, learning something new, then consider being part of the ASU experience in Mapúa MCL. Grab all the opportunities to broaden your life experience!" he said.
Kiel is just one of the latest Mapúa students whose international experience underscores the university's decision to join the ASU-Cintana Alliance, a global network of innovative universities in the US, Europe, Asia, the Middle East, and Latin America. The network is working together to build and scale high-quality academic programs that respond to the member country's economic and social needs. 
Mapúa MCL is in collaboration with ASU for the business and health sciences programs. This collaboration leverages ASU's innovation and global impact expertise to prepare globally competitive graduates by forging a collaboration grounded on three core pillars: global immersion, real-world experiential learning, and digital mastery.
For more details, visit the university's site https://mcl.edu.ph/ and learn more about how a Mapúan education can further boost your learning experience.