MANILA, PHILIPPINES – Digital-first brands and individuals dove into the sea of new innovations at The Current 2023: Metaverse and AI for Digital 1st Brand Breakthroughs, held last August 30-31, 2023. The recently concluded two-day online conference featured talks, brand showcases, and panel discussions from leading brand and tech trailblazers from the Philippines and beyond.
The Current 2023 also marked a whole new digital first for SVEN as the agency released its first-ever NFT collection in partnership with Mintoo: "Underdogs:Unleashed." Event attendees were sent their very own Aspin-inspired NFT after scanning a QR code that appeared in between the talks.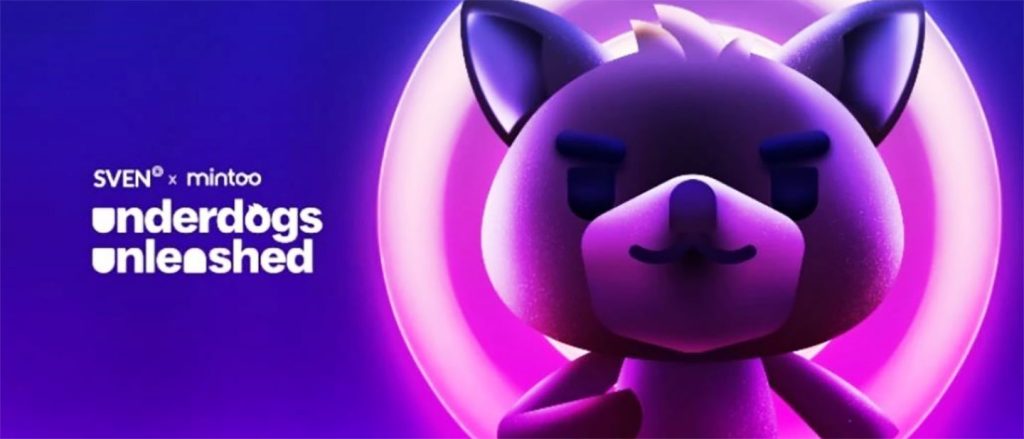 Supported by its media partners adobo magazine, BitPinas, and The New Channel, its major sponsors AAG Ventures and Mintoo, and Gold Sponsors Heinz as well as Philippine Airlines, this year's online conference explored the far reaches of The Generative World.
With metaverse and generative AI remaining front-and-center in the world of technology, SVEN invited Filipinos to follow the current and be first on what the future holds.
"Filipino consumers are often one of the first in the world when it comes to social and digital adoption," shared Arvi Villacin, SVEN's CEO and Innovation Officer. "We are the second biggest nation in the world to embrace the metaverse, and more than half of Filipinos surveyed indicate they will potentially use AI in as much as 20% of their regular work activities. If we as a people don't shy away from being digital-first, brands in the Philippines shouldn't either!"
Day One
The Current's first day delved into the depths of the metaverse. While the conference's predecessor, Metacon PH, served to introduce Filipinos to the metaverse, this year's insights encouraged viewers to learn more about the unlimited possibilities of the metaverse.
Opening the conference was SVEN's Arvi Villacin ("OPENING: The Generative World: Multiverses Generated from Zero to Genius"), who emphasized the great need for Philippine brands to be first in today's digital landscape. Following him were insights from speakers who showed brands the extent of the metaverse's capabilities.
Speakers such as Ash Mandhyan of MetaverseGo! ("Gaming 3.0: Crypto, Metaverse, and the Future Revolution") reminded companies that there were countless entry points into the metaverse available to them, such as gaming collaborations, immersive worlds, and branded NFTs.
Meg Amat from PDAX and Mintoo ("Memories For Keeps: Elevating Imagination and Memory with NFTs") in turn showcased how NFTs had the potential to be vital in marketing campaigns.
Jack Vinijtrongjit of AAG Ventures ("Navigating Web 3: A New Frontier for CRM") educated brands on how the metaverse could build on Customer Relationship Management.
Finally, viewers got to see first-hand how the metaverse was able to amplify brand executions through showcases featuring SVEN in collaboration with SM Supermalls and Colgate-Palmolive Philippines. Inc. "The New Digital Playground: Generating Worlds with SM" welcomed everyone back to the award-winning AweSM SuperKids Zone and highlighted the need to invest in Generation Alpha.
Meanwhile, "Turn your #HaaayToBuhayNaBuhay: Reinvigorating Positivity in the Metaverse with Palmolive Positivity Hub" proved the metaverse's ability to drive brand equity not just in terms of engagement and brand love, but also as a conversion platform.
Day Two
The second day sailed across the vast sea of artificial intelligence.
Raizelle So, SVEN's Chief Strategy & Creative Officer ("This Very Conference: A Showcase of Generative AI"), kicked off the second day by talking about how generative technologies played a key role in the conference visuals and creative direction.
The second day of the conference proved to be valuable to viewers of varying levels of tech know-how. Newcomers to AI were guided by Bianca Cruz Azurin of 10XME Academy ("Generative AI: Facts and Myths from A to Z") as she dispelled myths on AI.
Baris Gencel of Over the Reality ("Driving Innovation in Content Creation: How the Creative Industry and Brands Can Harness Generative AI") discussed how those in creative industries could use AI for expression.
Symph's Jack Overton ("Transforming Business Processes with Generative AI") shared how business processes of all kinds could benefit from AI.
Ending the conference was a panel discussion featuring SVEN's pioneering minds Camille San Vicente, Keith Castillo, and Miko Medina ("Panel Discussion: Can Generative Worlds Replace the Human World?") on how exactly the real world and the generative world aren't meant to compete but collaborate.
With more than 20 talks over the span of two days, The Current 2023 took Philippine brands on a journey across the vast sea of latest breakthroughs. With a goal to educate and integrate, the online conference helped attendees embrace this new frontier of technology.
Interested but missed the online conference? It's not too late to dive into new digital first innovations. You can still avail the VIP Extended Pass for only PHP 599 for a 30-day all-access pass to the talks on https://www.thecurrent.world/! But act fast — VIP Extended Access and replays will only be available until October 06, 2023.
Don't forget to stay connected. Follow @thecurrentcon on Facebook and Instagram to stay up to date on new digital breakthroughs.