SINGAPORE — Homegrown art and design collective, PHUNK, launches their 25th anniversary celebrations this month at the National Design Centre with the exhibition Control Chaos: 25 Years of PHUNK, from 14 February – 20 March 2020. The showcase will pay homage to PHUNK's journey since the collective was formed in December 1994.
Control Chaos forms the central theme of PHUNK's 25th anniversary celebrations. Often used to describe their creative philosophy, Control Chaos is also the title of one of PHUNK's seminal pieces that sparked the development and growth of their distinct style. Inspired by their childhood memories, Chinese mythology and memorable landmarks like Haw Par Villa; Control Chaos depicts heaven, earth, and hell, and the reflections and imaginations of the artists' environment at the time of its creation.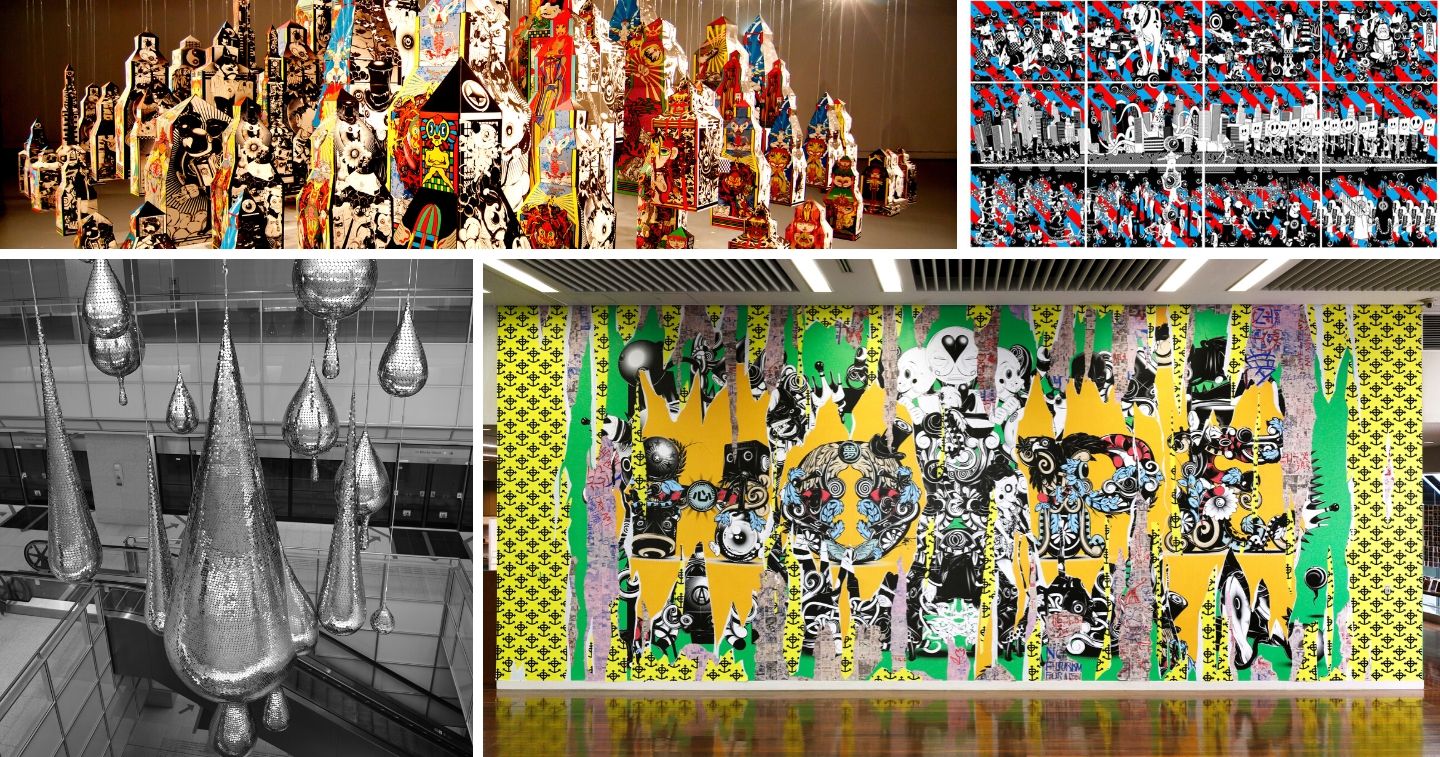 Visitors to the exhibition will be immersed in the visual language of PHUNK through a retrospective of their most recognisable work. They are invited to experience zones of artwork that articulate the dual concepts of control and chaos, expressed across the mediums of print, digital, and sculpture.
As part of the anniversary's programme line-up, a talk show, Creative Conversations with PHUNK, will see the artists in conversation with writer and design researcher Justin Zhuang. They will discuss the works and experiences of the collective, as well as an upcoming book chronicling PHUNK's journey through the years, for which Justin serves as editor.
Creative Conversations with PHUNK
Venue: National Design Centre, 111 Middle Road, Singapore 188969
Date: Saturday, 22 February 2020
Time: 3pm – 4pm
Entry: Free, open to the public. Seats are limited on a first-come-first-serve basis. RSVP to