MANILA, PHILIPPINES – There is a certain sense of 'ownership' and 'individuality' a head of hair can give to a person, no matter how it looks. Shaven, dyed, long or short — there are a lot of things you could with your hair that reflects exactly how you feel or who you are as a person. Although hair may sound mundane for some, women still face an unbelievable amount of criticism for what they choose to do with theirs. 
This issue was tackled at the "My Hair, My Say" panel discussion by Dove and adobo magazine at the adobo creative hub on April 10, 2019. The event was a part of Dove's campaign with the same name and endgame — to empower women all over the world by telling them they can do whatever they want with their hair without having to fear judgment or criticism.
Led by moderator and creative visionary Teresa Herrera, the panel consisted of 4 strong women that is currently leading the game in their respective industries: Bianca Natola, Director of the Philippine Youth Entrepreneurship Program; Kayla Teodoro, Artistic Director, Principal Designer, and Founder of Puppet Theatre Manila; Marla Darwin, Creative Director of Natural Selection and Co–founder of Grrrl Gang Manila, a Feminist Collective; Monster Jimenez, Writer and Filmmaker, and currently runs THIS SIDE UP, a content creation house that develops stories for brand and entertainment.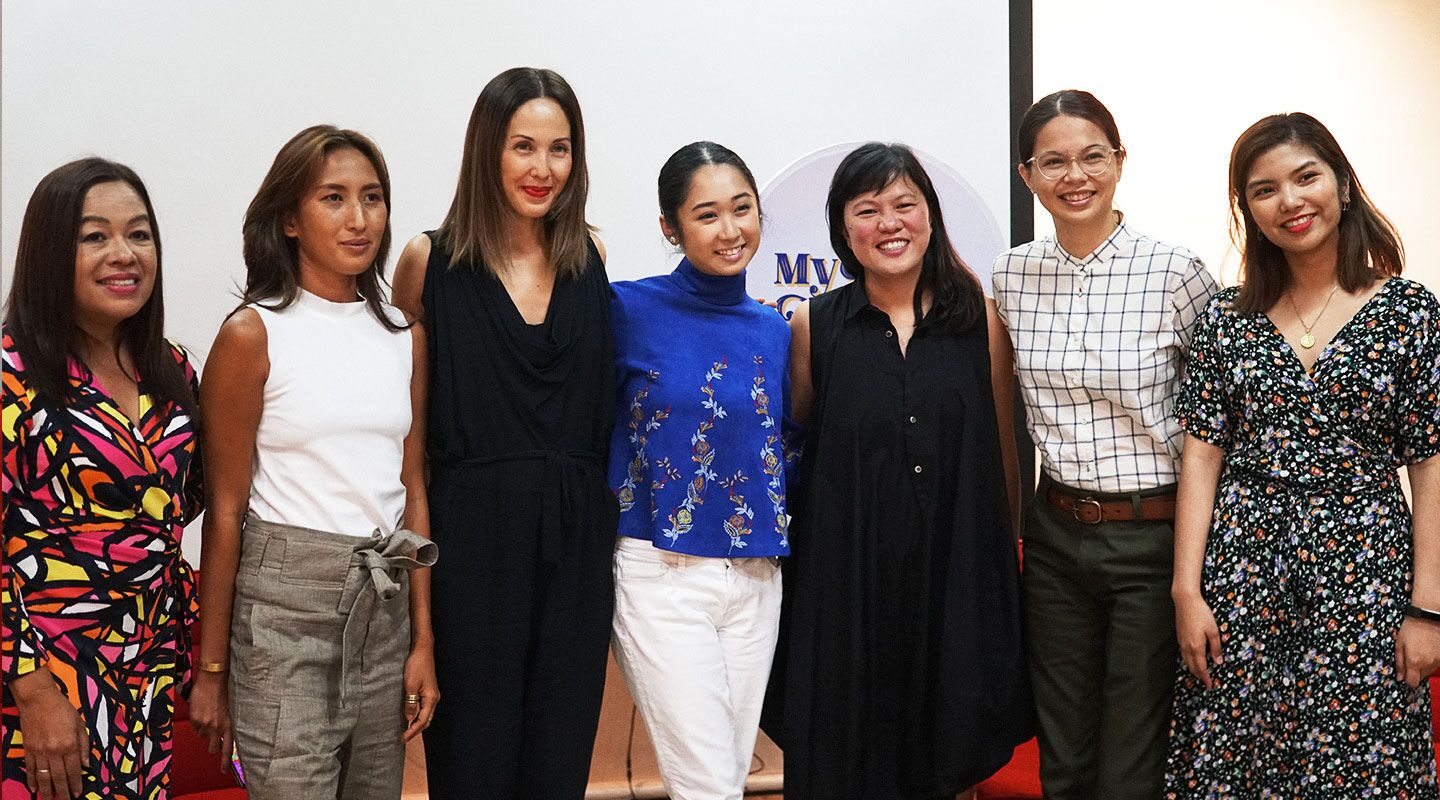 Unearthing personal stories of how their current or previous hairstyles have impacted their career, the panel touched on some pretty intimate topics of gaining and demanding respect from colleagues, believing in one's self, to name a few. 
Kayla Teodoro shared the impact of Disney Princess movies in teaching acceptance and self-love. She shared how having curls made her insecure as she watched some of the princesses on TV while growing up, with peers even telling her to permanently straighten her hair. But with the likes of Moana and Merida gracing the big screen with their beautiful (and curly!) hair, more and more young girls are embracing their natural hair, including Kayla herself. Also working in the construction industry, she shared how her appearance influenced the way her colleagues (primarily men) viewed her and her capabilities. 
With the importance of proper representation gaining more and more traction, Marla Darwin also talked about the pressures that advertisements can bring to a young girl when all the commercials perpetuate the same stereotypical model with the same fair skin and straight hair. She admitted that not seeing a girl who looked like her or her friends celebrated on TV and billboards made her feel small and  undeserving of being uplifted or empowered — highlighting the growing responsibility of advertisers to select more diverse models that truly represent the Filipina youth.  
Monster Jimenez gave an interesting anecdote as well when she talked about an ex boyfriend who, while ending their relationship, told her that he wished he brushed her hair more. Noting that this was such a petty subject to raise in the middle of a breakup, but also focusing on the fact that it was addressed as if it was of utmost importance. In concluding the story, Monster stressed the monumental significance of dressing up and styling your hair a certain way for you, not for anyone else, and most importantly, not to mask something about yourself you wish to hide. 
One's hair, as part of their overall appearance, also impacts the way clients could view one's credibility, as Bianca Natola voiced out during the panel. Having had blonde hair for a significant amount of time in her career, she told stories about clients questioning her color choice and refusing to work with her as they deemed her as "not credible". On the other end, she also shared how most of her best clients to date were from the time that she had blonde hair, proving how unrelated the two factors really are.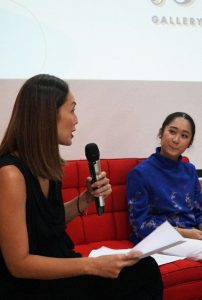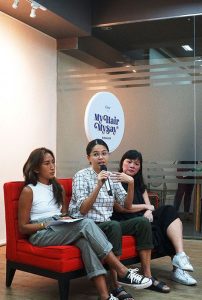 The panel exchanged a lot more interesting topics and shared more stories as the evening progressed but the underlying message of it all was to embrace individuality, celebrate diversity and say NO to any comment or criticism about your appearance (especially your hair). If it makes you feel good and it doesn't hurt yourself or anybody around you, it's your say. 
Watch the empowering discussion below: