BUSAN, SOUTH KOREA — MAD STARS is hosting its 2022 Busan International Advertising Festival with world-renowned experts in marketing, advertisement, digital marketing, and other creative fields.
Take a look at the lineup of speakers for the upcoming creative conference: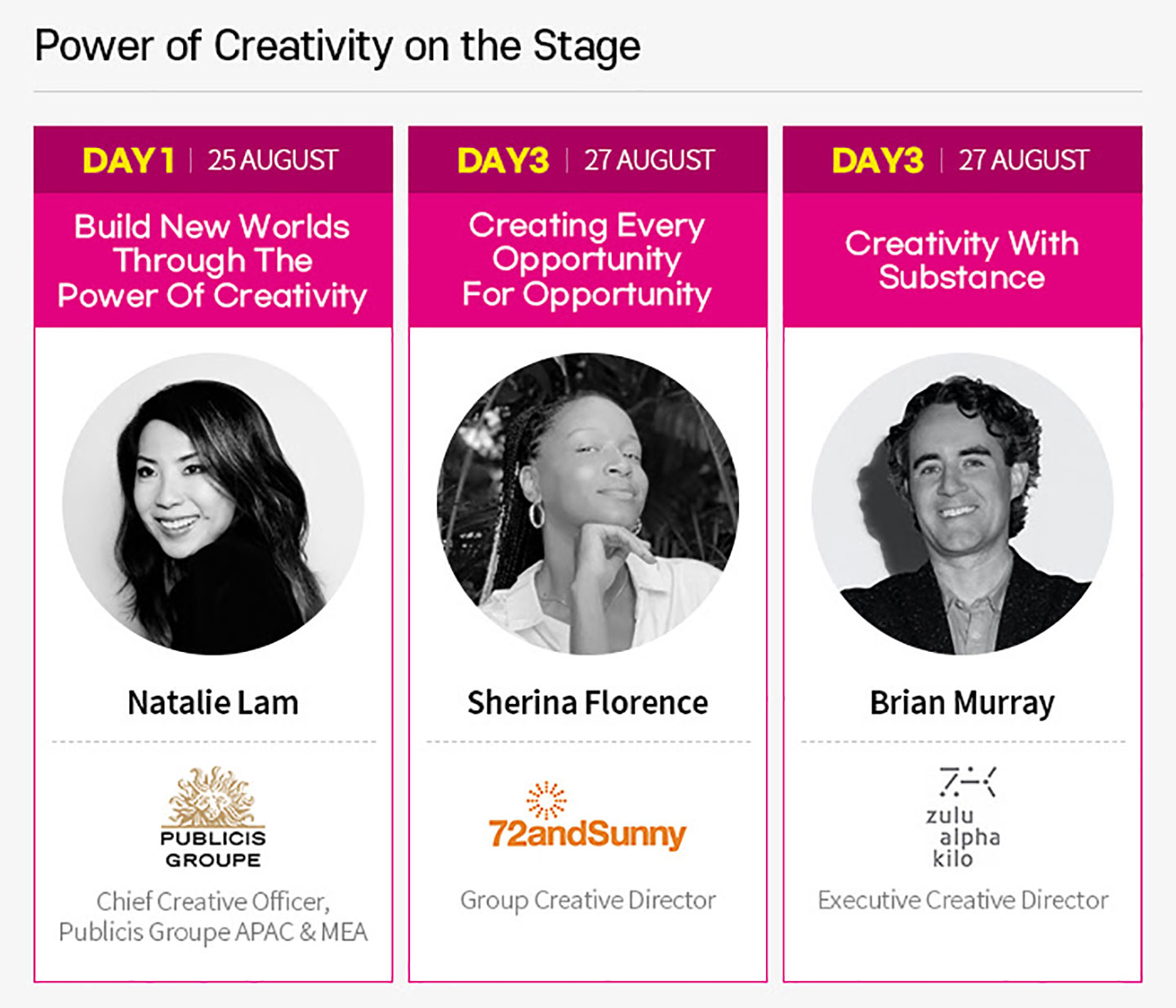 Natalie Lam, Chief Creative Officer, Publicis Groupe Asia Pacific, Middle East & Africa
Natalie is a seasoned international advertising creative who grew and led creative departments for branding, digital and advertising agencies. She helped global brands such as Nike, Google, IKEA and Spotify chart their future; won coveted international awards and served as juror in all major creative competitions.
In her session titled "Build New Worlds Through Power of Creativity", Natalie will discuss with the creative leaders of Publicis Group APAC responsible for some of the most transformative works, and present ideas on how agencies and brands can build their new worlds and how to become familiar with Metaverse.
Sherina Florence, Group Creative Director, 72andSunny
With her vast experience in producing high-class creative work for global brands and solutions that impact both clients and culture, Sherina is set to present a talk titled "Creating Every Opportunity for Opportunity".
Currently a GCD at 72andSunny, Sherina also served as a creative lead on the global Instagram business at Ogilvy. Previously at Ogilvy, she created new music with the Roots for Citizen Bank and led best-in-class creative work for Unilever. Prior to Ogilvy, Sherina created work for agencies and brands including Apple, Beats by Dre, Cognizant, Mcgarry Bowen, TribalDDB, 180LA, Mullen and others.
Sherina's work has won awards, new business, and even contributed to the release of detainees at Guantanamo Bay. While winning hearts and minds, Sherina has also been recognized by Rolling Stone, Time, Creativity and a number of global awards shows including The One Show.
Sherina donates her time outside of work to organizations that are passionate about democratizing equal rights and access, serving as President of The One Club's One-ID board and POCC US. She mentors for The One Club's Creative Boot Camps in South Africa, and has served as an instructor at Miami Ad School, where her students have created award-winning work garnering Pencils, Clios, Addys, Webbys and and Lions.
Brian Murray, Executive Creative Director, Zulu Alpha Kilo
In the upcoming creative conference, Brian is leading a talk titled "Creativity with Substance". Brian has won over 400 industry awards, including multiple gold pencils at the One Show and two Cannes Lion Grand Prix trophies. Brian also led the creative development of two campaigns on Ad Age's global "Best of 2020" list, including the Dove "Courage is Beautiful" campaign.
For more information, visit the website.