MANILA, PHILIPPINES — The first Break the Fake Grand Hackathon shone the light on the serious issue of "fake news" and how technology can overcome it. This impressive event was organized by a group of independent youth leaders and professionals in Manila, members of the "Break the Fake Movement", an organization that aims to engage the public, especially the youth, through technology-driven media literacy events to combat fake news.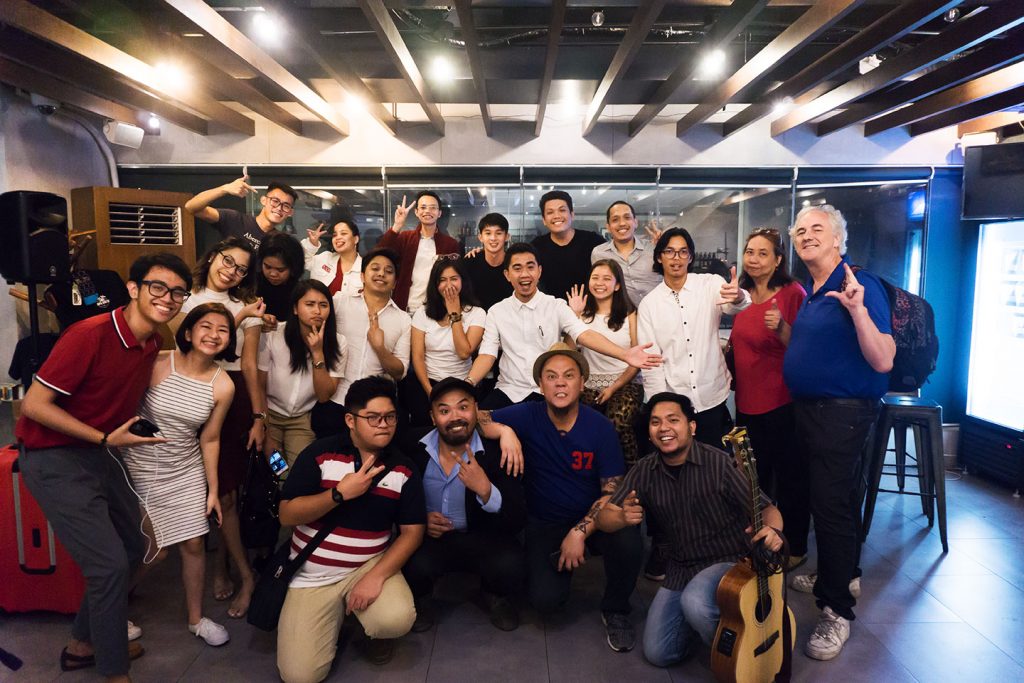 The winning teams from each of the three cities will then compete in the Grand Hackathon that was held on September 13-15 in the Philippines. The winners were also given opportunities to pitch their programs to potential investors, visit the country offices of some of the region's biggest companies, and get mentorship from local entrepreneurs and professionals, and consultancy from marketing and events management company, Ambidextr.
A trio from the Philippines rose to the top and won the P100,000 grand prize for its proposal to fight fake news with an intensive database storing information from fake news sites to serve as a comprehensive reference for for researchers, journalists, and even ordinary netizens. The group, Troglodyte (composed of a game developer, engineer and a businessman), secured the first spot against teams from Malaysia, Indonesia and the Philippines.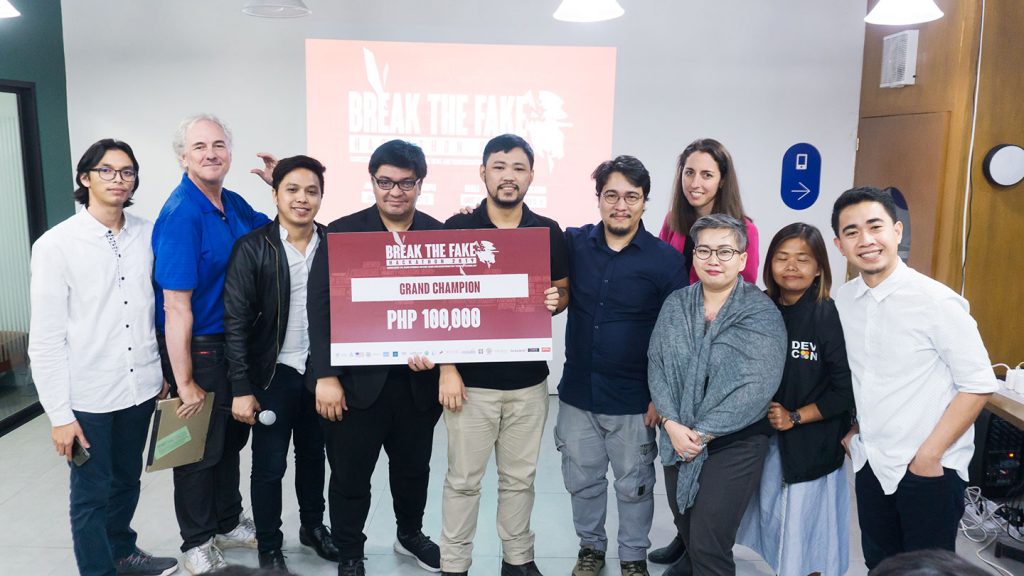 "People are not very good at detecting fake eh. Nadadala sila (They get duped)," said businessman Dominic Ligot of Team Troglodyte.
"Ano ba 'yung connections between fake news sites (What's the connection between these fake news sites)? Common owners, same hosts, same webmaster. If you have a fake news site and it's connected to five others, there's a high chance that those others are also compromised. We will receive all that data, store it, categorize it," Ligot said.
"Nung natapos ako (When I finished), there were around 60 international fake news websites combined and then 90 Filipino fake news websites. So I pitched this idea.", Game Developer Carlo Nazareno said.
"What if with this database you unravel a pattern and before they even post this fake news campaign, you're able to deter and put preventive measures? That would weaken their activities."
he added, also sharing that they plan to work with media and the academe to develop a Transparent Reputation Index for the database.
Engineer Nikko Torcita added: "We want it to be a tool that will ultimately really help… journalists, researchers, fact-checkers so that you never have to play catch up anymore.
This multinational software contest was first thought of in November 2017 by the organization Break the Fake Movement to, once and for all, address the global issue of fake news. 
"Why not think about solutions that will limit the spread of fake news? In hackathons — developers, software engineers, designer — you gather them in one room, get them to think about solutions and give them a topic to think about. We have rich talent in ASEAN region." Gab Billones, co-founder of Break the Fake Movement.
Ligot said he is looking forward to making sure the project takes off.
"It serves as a inspiration for people to come together and come up with ideas and solutions. It's not about the prize money. It's important that what we did, somebody does it, too. Maski ipamigay na naming yung idea, basta may gumawa kasi itong mga solution na 'to, importanteng ma-implement sila (We can donate the idea to someone else as long as it gets made because it's important that these solutions are implemented)," Nazareno concluded.