MANILA, PHILIPPINES — In a display of artistry and innovation, consumer electronics brand Sony Philippines recently brought together two of the country's luminaries in wedding videography and photography in a masterclass that featured the many ways Sony Alpha cameras can capture the most romantic moment in one's life: the wedding.  
More than 700 professionals and hybrid shooters gathered at the picturesque home of Palacio de Memoria for Sony's Wedding Masterclass, the biggest to date in the industry, where participants learned the best practices and techniques from wedding industry masters and Sony Alpha Professionals: renowned wedding filmmaker Jason Magbanua, the newest member of the Sony Alpha Professional roster, and One Light Master wedding photographer Jiggie Alejandrino. 
Jason is known for his exceptional storytelling and innovative approach to capturing weddings and is a trailblazer in the world of wedding filmmaking. His creative vision and commitment to producing emotive and beautifully crafted wedding films have earned him international recognition and a dedicated following.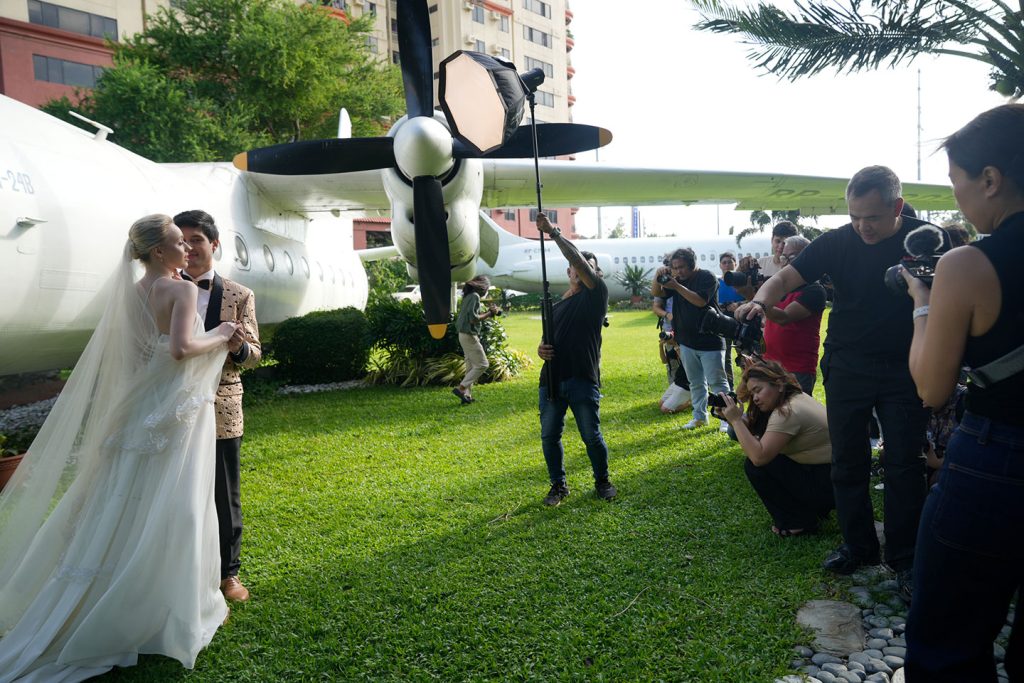 "I'm honored to be part of the prestigious circle of Sony's Alpha Professionals. I see how they spared no expense in this wedding masterclass because they want to uplift and help out the industry," said Jason. "Coming into the Sony fold became so much easier because I'm able to speak for a brand and represent a brand which I truly use."  
Jiggie is a seasoned wedding and portrait photographer well known for his work in making any scene into timeless, memorable images. A long-time Sony Alpha professional, who has trusted Sony since he began his career as a photographer, also evolved as a reliable content creator for portrait photography and lighting.  
"The natural evolution for photographers for this day and age is to have an aspect of content creation as part of their portfolio or at the very least as a marketing tool. Fortunately, I had my Sony Alpha hybrid system like the Sony Alpha 7 IV and the Sony Alpha 7R V already in my arsenal which made creating content so much easier with its ease of use video functionality even for a beginner videographer like myself," Jiggie explained, highlighting the evolving capabilities of the Sony Alpha cameras in both photography and video content creation.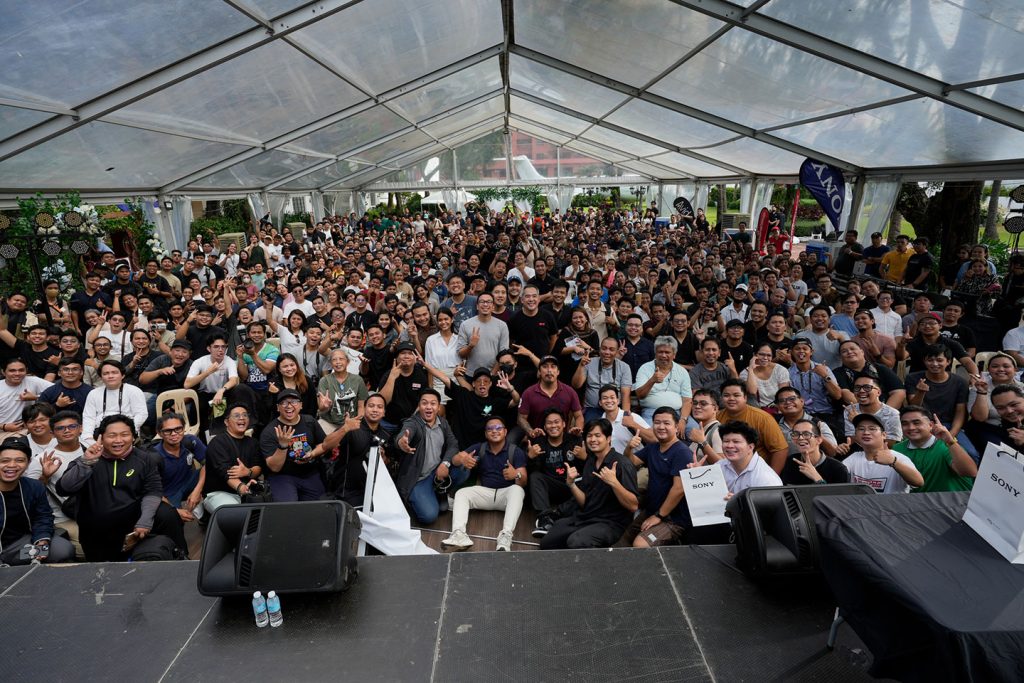 Lens, love, and learning 
The masterclass started with lectures by the legendary Sony Alpha Professionals who both emphasized the importance of putting your client first and foremost during weddings.
"Always remember that when you shoot, you need to remember your client," shared Jiggie. "So your photographer and videographer should work together to get the best possible output (for your client)."  
They also shared tips on working with the Sony Alpha cameras and how they not only capture the most breathtaking quality images and videos but also capture the feel of romance in an event such as a wedding.
Jason shared some key editing tips on how to maximize one's output to feel more alive and capture the story. Guests were then invited to a Touch-and-Try session with Jiggie, circling the Palacio de Memoria grounds with the Sony Alpha cameras and Jiggie sharing key tips in pointing and shooting effectively. There was also a live demo wedding where guests were able to practice their newly taught skills.  
The Touch-and-Try session became an opportunity for guests to take in and enjoy the scenery that the historic Palacio de Memoria has to offer.
Camille Lhuillier-Albani, General Manager at Palacio de Memoria, shared, "This collaboration for Sony Philippines and Palacio de Memoria benefits the participants in such a way that they are able to listen to both presenters Jason Magbanua and Jiggie Alejandrino in an actual venue used for some of the most amazing weddings in the Metro. Palacio de Memoria's vision has always been to share with our guests and clients the heritage and beauty of old Manila and create new memories within that setting. Sony was able to bring a large group of photographers and videographers together in our setting and share some wisdom that benefits both companies." 
Attendees got one-on-one with Jiggie and Jason, sharing expert tips within the industry, and how Sony Alpha cameras are the perfect fit for one's photography and videography journey. A portrait photo contest was also held with Alejandrino, where participants got the chance to win some Sony products. Aside from that, shooters also scored products during the raffle and early bird contests. 
"Learn photography. Really. When you learn the fundamentals of photography, you learn the fundamentals of light, composition, and understand that there's more to photography than just taking pictures. That's why if you ask me the last thing that makes this masterclass different from the rest is because we share everything," shared Jiggie as a fundamental tip for those looking to start their career in photography.  
Jason commended how Sony has improved in the years by making industry-leading cameras that have brought many stories like the classic wedding to life. 
"One of the reasons why I embraced Sony within the last two or three years was its ability to capture great 4K footage, for example. And 4K is something that we offer now that we were not offering five years ago. And I'm happy that this technology allows me to make better video, great stories, in a better format, higher resolution, and that helps me out in my business, in my craft," Jason commented as he uses his Sony Alpha cameras in capturing the most emotional moments on video.  
"As we learn and hone our craft today, we will also explore how Sony's camera system contributes value to such precious moments," said Pamela Uy, Sony Philippines Product Marketing Head for Digital Imaging, during her welcome remarks.  
She added, "Through our lenses, we are able to show emotion, and capture the romance and joy of weddings like never before."
The Sony Wedding Masterclass was made possible by its venue partner, the iconic Palacio de Memoria, lighted by Aputure Lights, and supported by Sony's Authorized Dealers, Sony Centre by Avid, CameraHaus, and Henry's Professional.