MANILA, PHILIPPINES — Why do you want to fit in when you're born to stand out? This quote was by Dr. Seuss and this is exactly why The Misfits Camp was born.
The Misfits Camp aims to create a safe space for a more inclusive, equitable, and educated (on neurodiversity) work environment, believing that everyone has the potential to hone creative skills and to be able to pursue a career in the creative industry. Research conducted worldwide has highlighted strengths and abilities in neurodivergent adults, particularly in areas such as visual thinking, attention to detail, pattern recognition, and creative problem-solving. Most applicants have a natural aptitude for multimedia and digital arts.
Parents have always worried about their neurodiverse children's future after spending years in special education schools. Moreso, high-performing neurodivergent with creative talent feel uncertain about their career possibilities after college. They are not confident that they have the right skills to be employed or that companies will accept them if they are diagnosed with mental disabilities, including Autism Spectrum condition, Dyslexia, and attention deficit hyperactivity disorder. This is precisely what The Misfits camp hopes to provide them, the proper training, acceptance, and inclusion.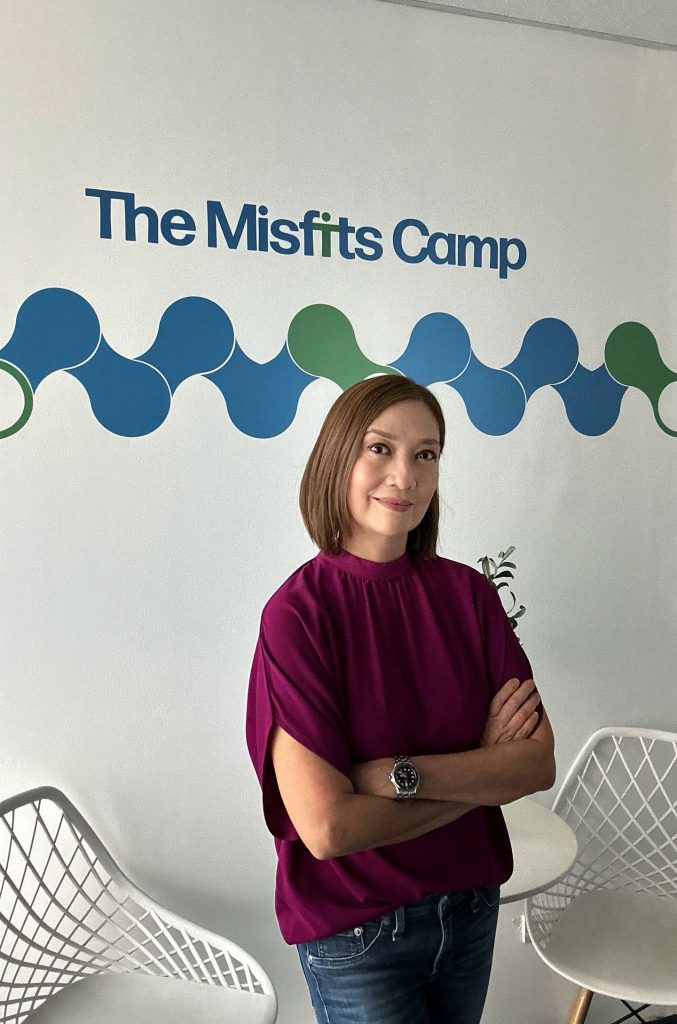 Merlee Jayme is Chairmom and Founder of this first-ever post-College/undergraduate camp for creative people with disabilities that serves as a stepping stone to actual employment. In a world where people want to fit in, this camp embraces the fact that some don't fit in. And that's ok.
The former founder of the award-winning DM9 Jayme Syfu and Dentsu Jayme Syfu, Merlee explained, "We are unapologetically calling ourselves misfits to stop hiding behind normality. Call a spade a spade. We are different in thinking, creating, and viewing the world. In the creative world, being a misfit makes us stand out. We want to give opportunities to all creatives -whether they are diagnosed with mental or physical disabilities, to have a shot at a career. Be treated fairly and accepted for their talents and be an asset."
The camp's staff includes medical and creative experts trained to provide students with a respectful, inclusive, and supportive environment. Merlee created Individualized Creative Programs with JR Ignacio, the camp's Chief Digital and Innovations Officer.
The 15-day creative assessment, harnessing the talent, social skills, portfolio building, and preparing for a job interview is all part of a six-month training program. Support will continue after being hired with monthly progress follow-ups with the companies' HR departments.
JR, who trains the digitally inclined divergent, shared, "Meeting all these wonderful creatives inspires other volunteers and me to unleash creativity in the most unexpected ways. Their level of attention to detail and their focus on the work is something I have never encountered before."
Junette Lacap, the camp's Adviser and a mother of two neurodivergent teens, added, "If we think differently, diagnosed differently, it doesn't matter. The important thing is what we contribute creatively. Creative people understand the positivity of being a 'misfit' because they know their talent sets them apart."
After her global and Asia Pacific roles in her past network Dentsu, Merlee reflected, "One of the best roles assigned to me in the region was the Diversity Equity and Inclusion lead. This opened my eyes to the importance of DEI in building the right culture at work, creating better ideas for clients, and fostering kindness and acceptance among people. More companies should realize this and take DEI goals seriously. I've done many 'purpose-telling' initiatives for this in the past. It's time to start 'purpose doing' by creating a life around this. The Misfits camp is more than an ad or a campaign to push DEI; it's a real-life safe space to practice what we preach."
To date, the first batch of neurodivergent creatives have finished their creative assessment and have started their training for the next months. The assessment focused on each divergent's creative skills and capabilities. This included simple visual arts and digital arts programs.
"So far, I am blown away by their focus on the work. I asked one of them to write about a topic, and he started typing away and produced five pages in less than an hour. Without checking Google, mind you. It was like watching ChatGPT in a human form. Another takes his photos and creates films wonderfully with natural lighting. His eye for detail and for lighting is really out of this world. Thankfully, I was able to get him an apprentice job with a popular director," Merlee said.
The camp has opened its registration for the next batch of Divergent. It has partnered with Mint College, ADHD Society of the Philippines, and just recently, the College of St. Benilde School of Deaf Education and Applied Studies. The Misfits Camp is excited to welcome the next generation of creative minds with big dreams. As the famous Apple ad advocated, "The square pegs in a round hole, misfits will change the world."