MANILA, PHILIPPINES — Talented young artists gather for a special night as they share their stories through great music as plant-based café Through Habit hosts its first-ever open night event on November 11 (Friday) starting at 7:00 pm, titled "Songs and Stories: Songwriter's Night."
This is a first for the vegan-friendly eco-store, which has always been supportive of music and creativity.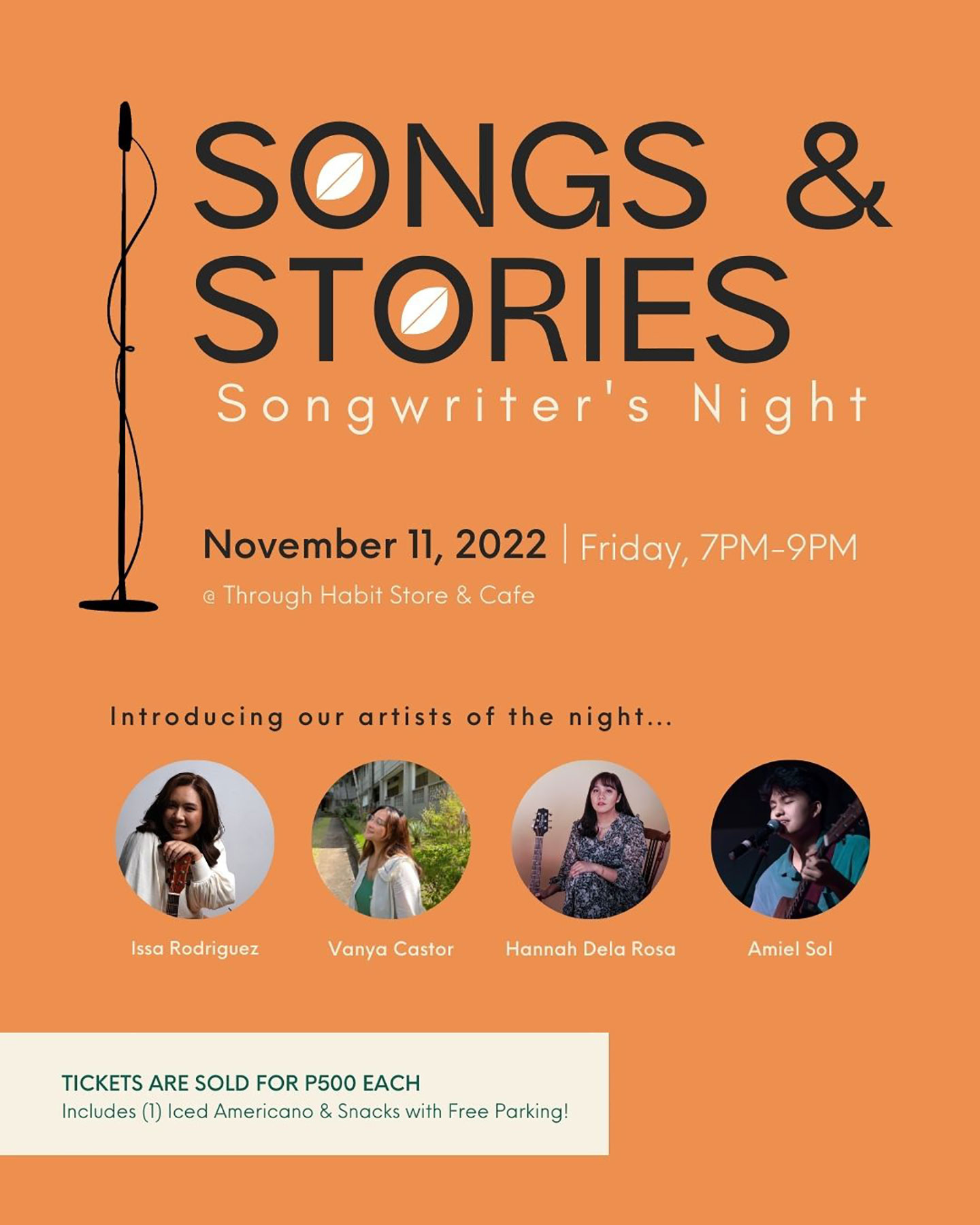 Join in on a night of celebration with performances by:
Issa Rodriguez
Vanya Castor
Hannah Dela Rosa
Amiel Sol
Tickets are sold for PHP 500.00 per person, which will include a snack and a drink. On-site parking is available on a first come, first serve basis.
Through Habit is a one-stop shop for vegan supplies, essential goods, and curated local products. Its shelves are brimming with items that promote waste-free, sustainable living. It also has a cafe with a full plant-based menu.
As implied by its name, its numerous offerings are purposefully chosen to help customers start and sustain better, healthier habits.