MANILA, PHILIPPINES — The very first hybrid session of adobo She Creative was held at The Astbury in Poblacion Makati City last July 28, Thursday. Called "#WhatWomenBuild: Fearless Future — The New Culture of Work," the session probed into the future of the workplace from all angles: insight, tech, influence, and the advertising and marketing industry.
Anne Ridwan, Country Director of Indonesia, R3, kicked it off with the numbers and statistics on gender in Southeast Asia. She showed that the gender gap in the region goes beyond the wage but also in legal protection and political empowerment.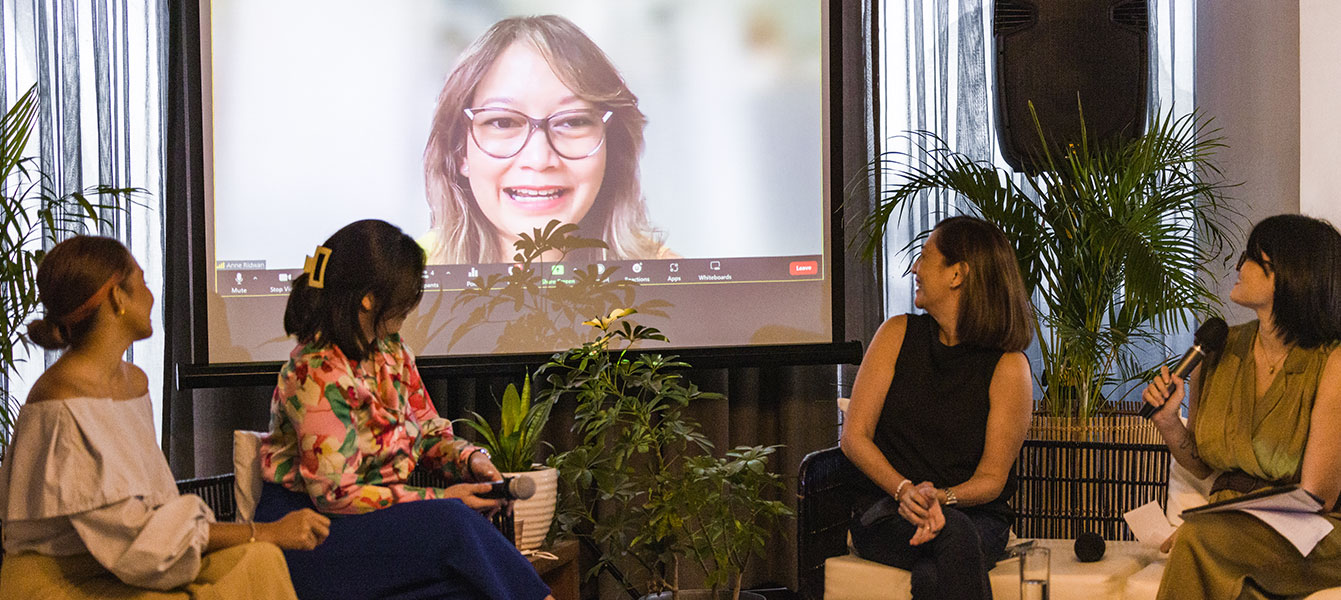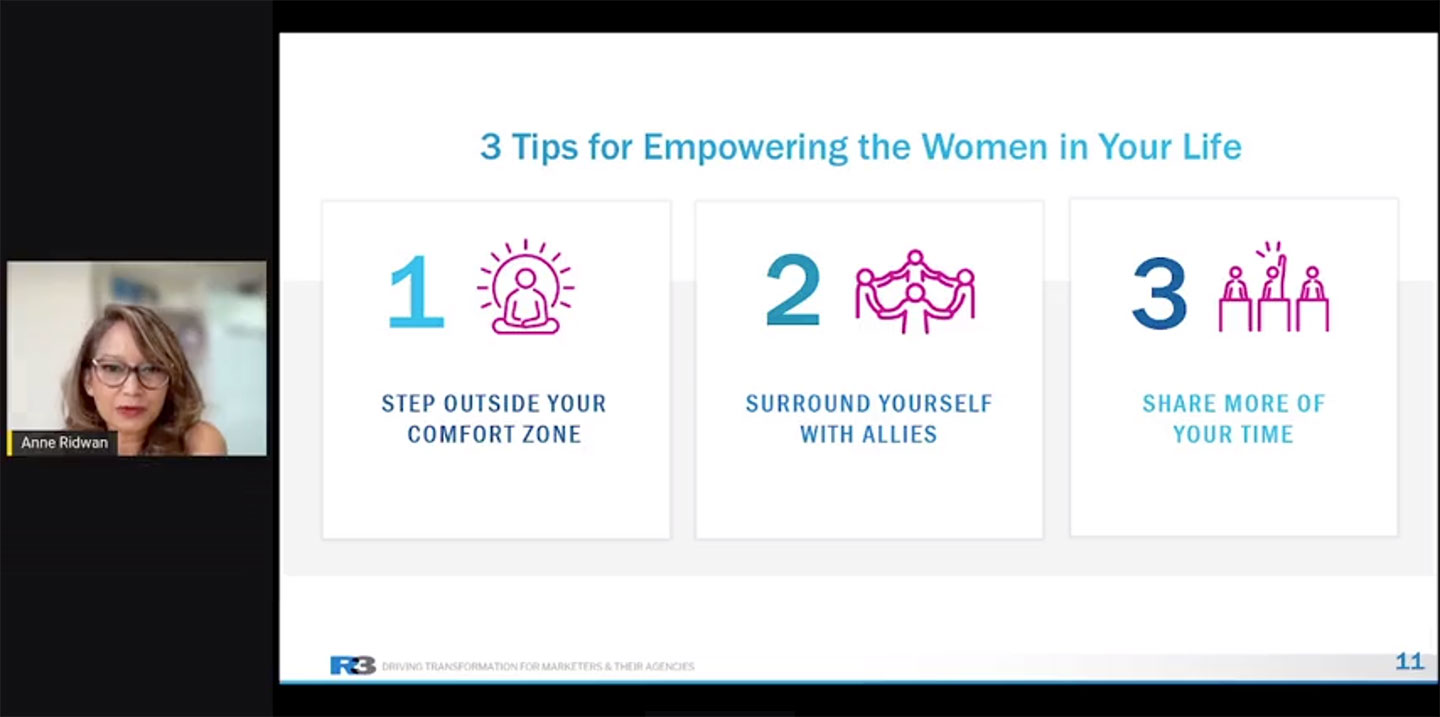 She ended her talk with three tips for empowering women in one's life: (1) Step outside of your comfort zone, (2) Surround yourselves with allies, and (3) Share more of your time.
Kass Monzon, Co-Founder of Workbean talked about building the largest culture database in Southeast Asia. According to her, the best workplaces have a culture of learning acceptance and genuine care for people. With the future of manpower filled with Gen-Zs, Kass discussed their behavior and what they value most in the workplace.
"The future is not about jobs, the future of work will be defined by the freedom we give our people," she said.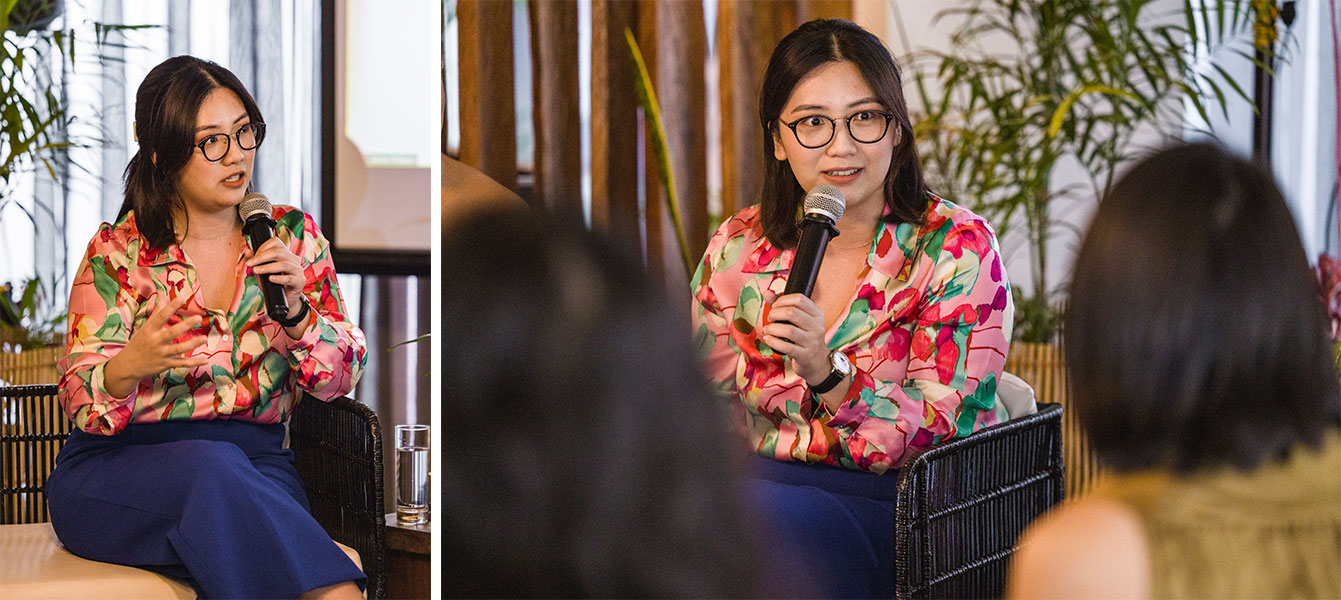 Cat Triviño, Co-Founder & Head of Communications of MindNation unpacked the best office practices on mental health in the region. Cat discussed the stigma associated with mental health in general. As it affects productivity or the lack thereof, she said, "We should be making active changes to develop mental strength and resilience."
Have mental health care as an investment.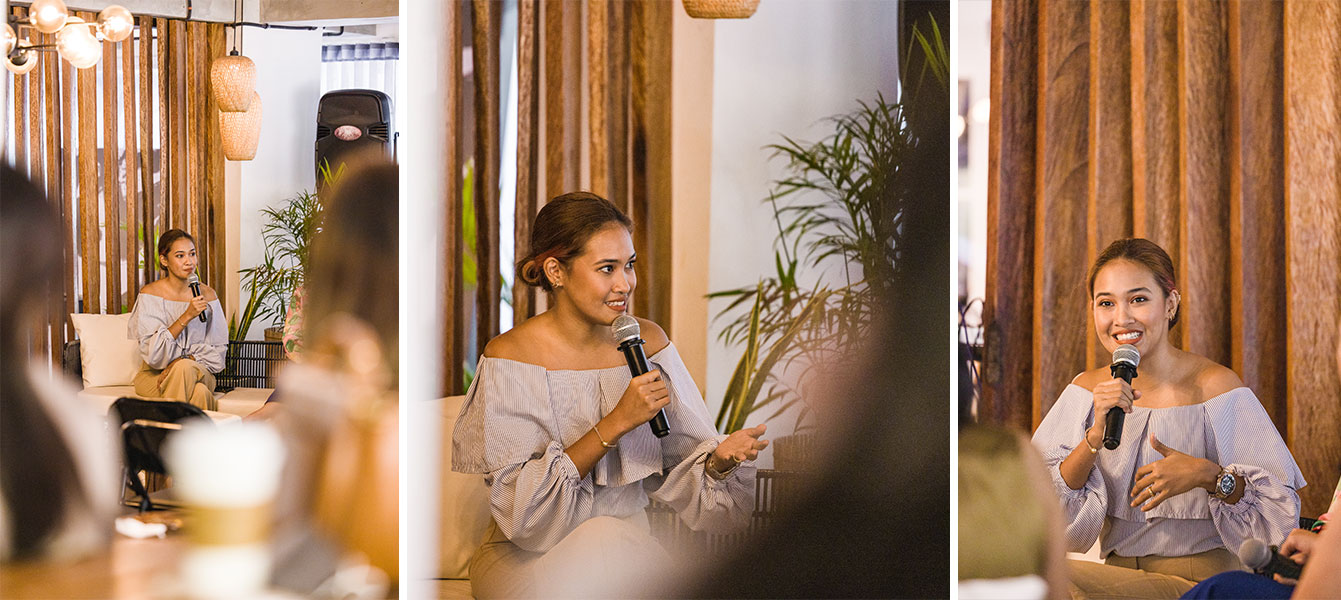 With her presentation "Defy and Diversify," Merlee Jayme, Chairmom & Former CCO, dentsu international APAC, explored what it meant to be inclusive and diverse. While it largely means race for other countries, diversity in the Philippines can be about age, religion, and gender identities. She bravely admitted that she had no idea what it meant when she was asked to head the DEI of the agency in the Asia Pacific but worked her way to create powerful, impactful campaigns that would change the narrative.
As the present and future of the workplace, DEI mattered to businesses. Merlee shared several of her initiatives to implement changes in the workplace including getting the male executives to share the load of the housework, and corporate leaders to show their vulnerabilities.
Merlee also emphasized that once companies in the Philippines understand diversity, equity, and inclusivity, "Only then will we women feel safe, protected, nurtured, and poised for success."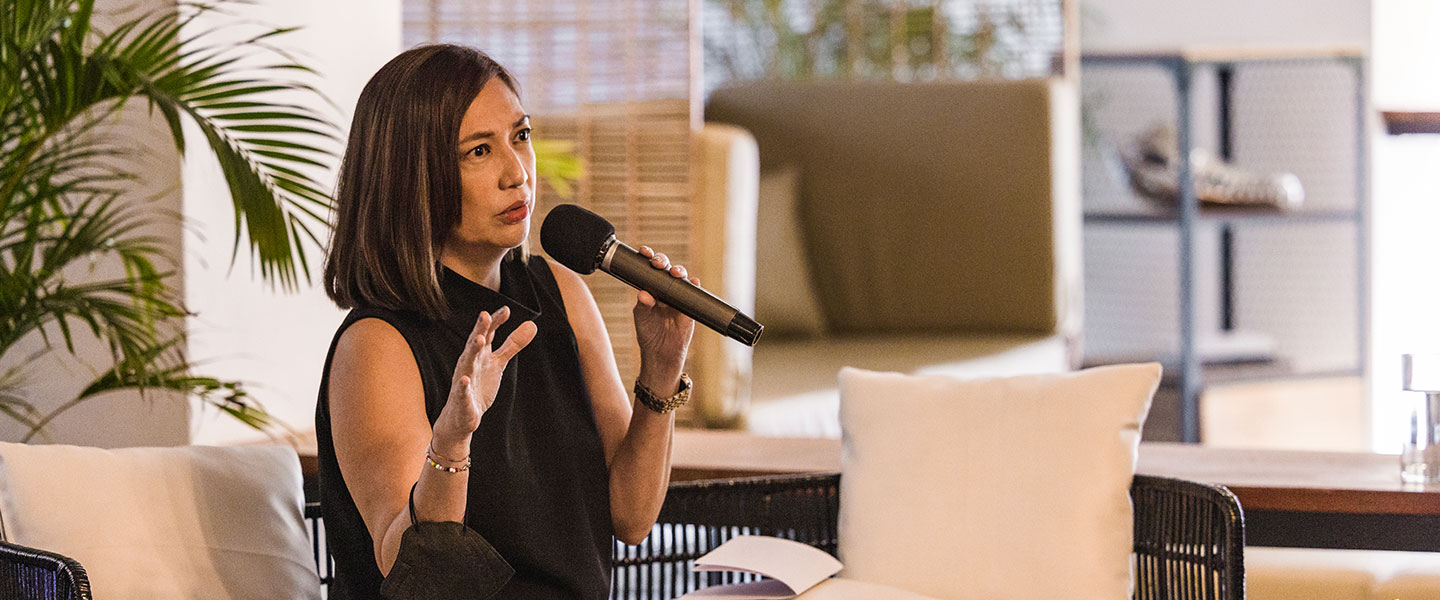 Every month, adobo Magazine gathers influential female speakers in a breakfast session to celebrate the power and innate talents of women, as well as their ability to create a positive impact on culture, creative industries, business, and communities — providing a platform for women to connect, educate, and support each other in their endeavors and achievements. We explore the power and possibilities of an all-women network as we gather the country's most influential Filipinas who are instrumental in taking the first step towards creating a strong community of female leaders in Asia.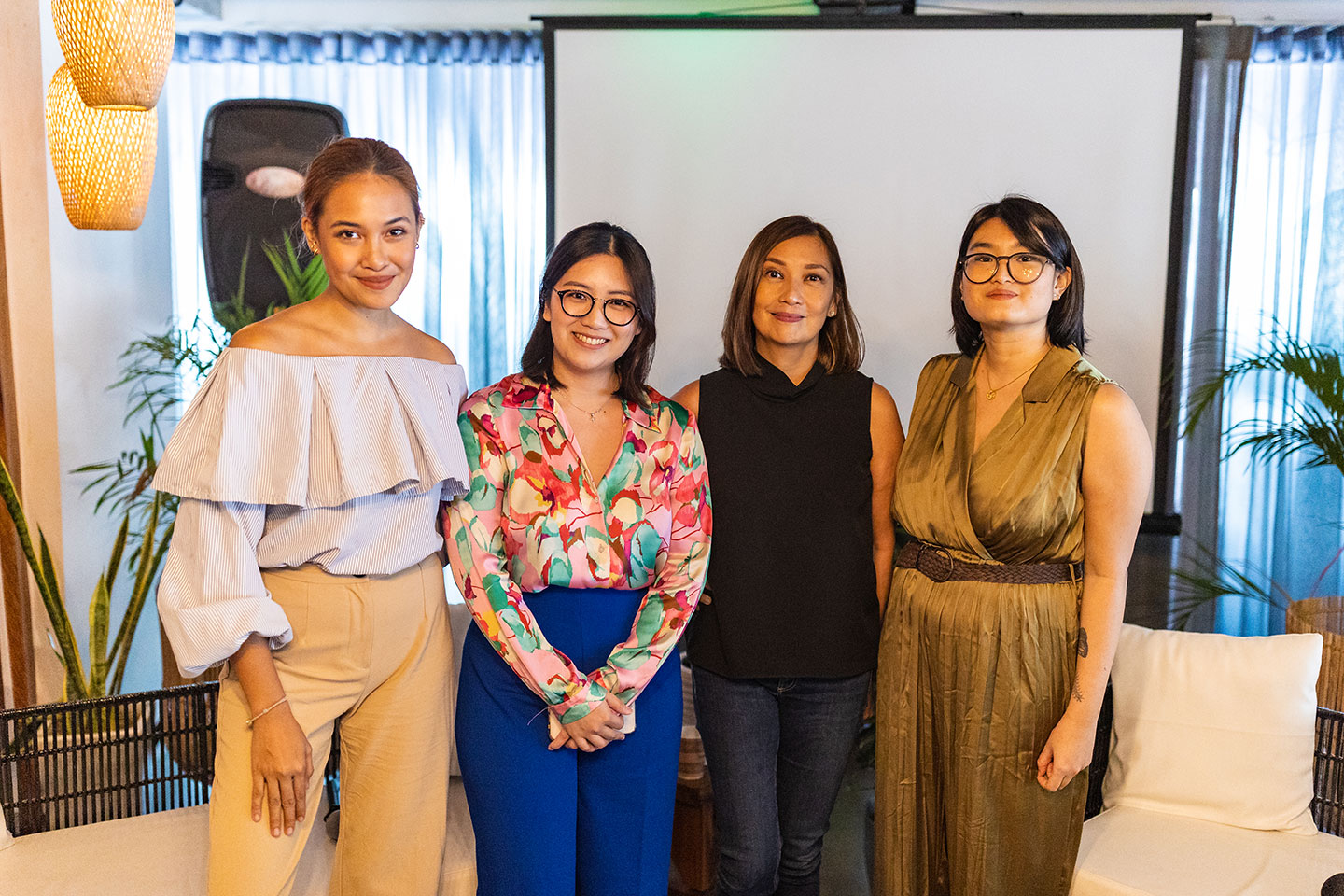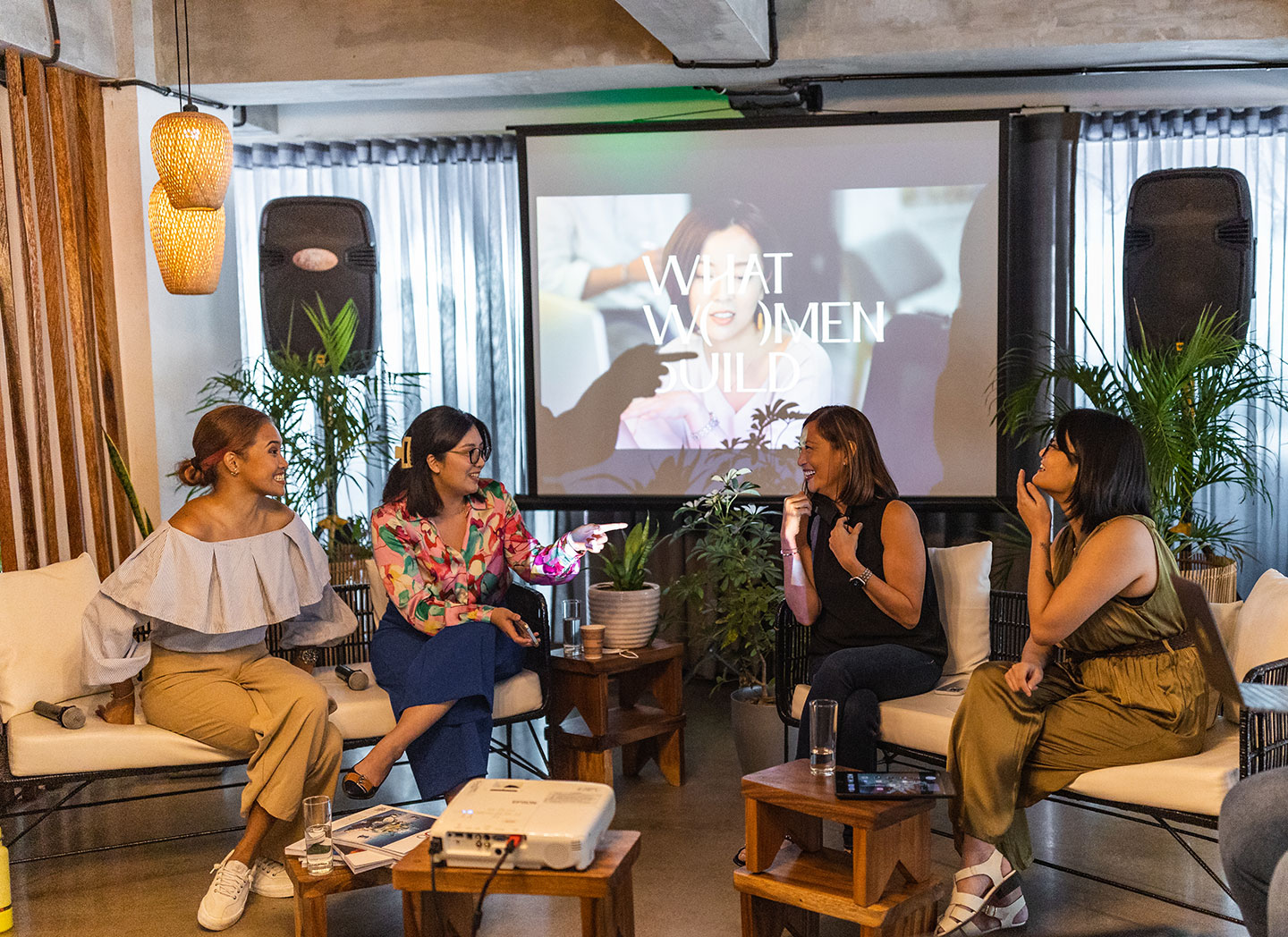 The session is presented by Unilever, co-presented by Santa Ana Gin, and supported by Three Hens Wine, H&M, The Body Shop, and Hinelaban.
With our creative hub The Astbury, and Breakfast partner McDonalds. We'd also like to thank our organization partners PANA; immap; Asia Society; GirlsGotThis; Asean Sogie Caucus; PBCWE; UP Center for Women's Studies Foubdation; UPCWGS; and WSAP.
Watch the full video on-demand here.