MANILA, PHILIPPINES — On the heels of a successful tenure in 2019 for their client work, the Havas Group is already gunning the engine towards an exciting and meaningful decade ahead. Early in February, the Havas Group Regional Leadership team paid a visit to Havas Ortega in Manila to set the regional strategy for the next decade into action. With strengthening integration, collaborating with Vivendi, and driving the media experience into a unified strategy beyond advertising, it certainly sounds like a meaningful and galvanizing road ahead for the creative media group in the Asia Pacific region.
adobo magazine's team was fortunate to catch up with Havas Group APAC Chief Commercial Officer David Angell, Havas Group SEA & India Chief Strategy Officer Charu Aggarwal, Havas Group APAC Chief Digital Officer Darrell Nelson, Havas Group SEA, India, Japan and Korea Chairman/CEO Vishnu Mohan, and Havas Ortega Group Chairman/CEO Jos Ortega.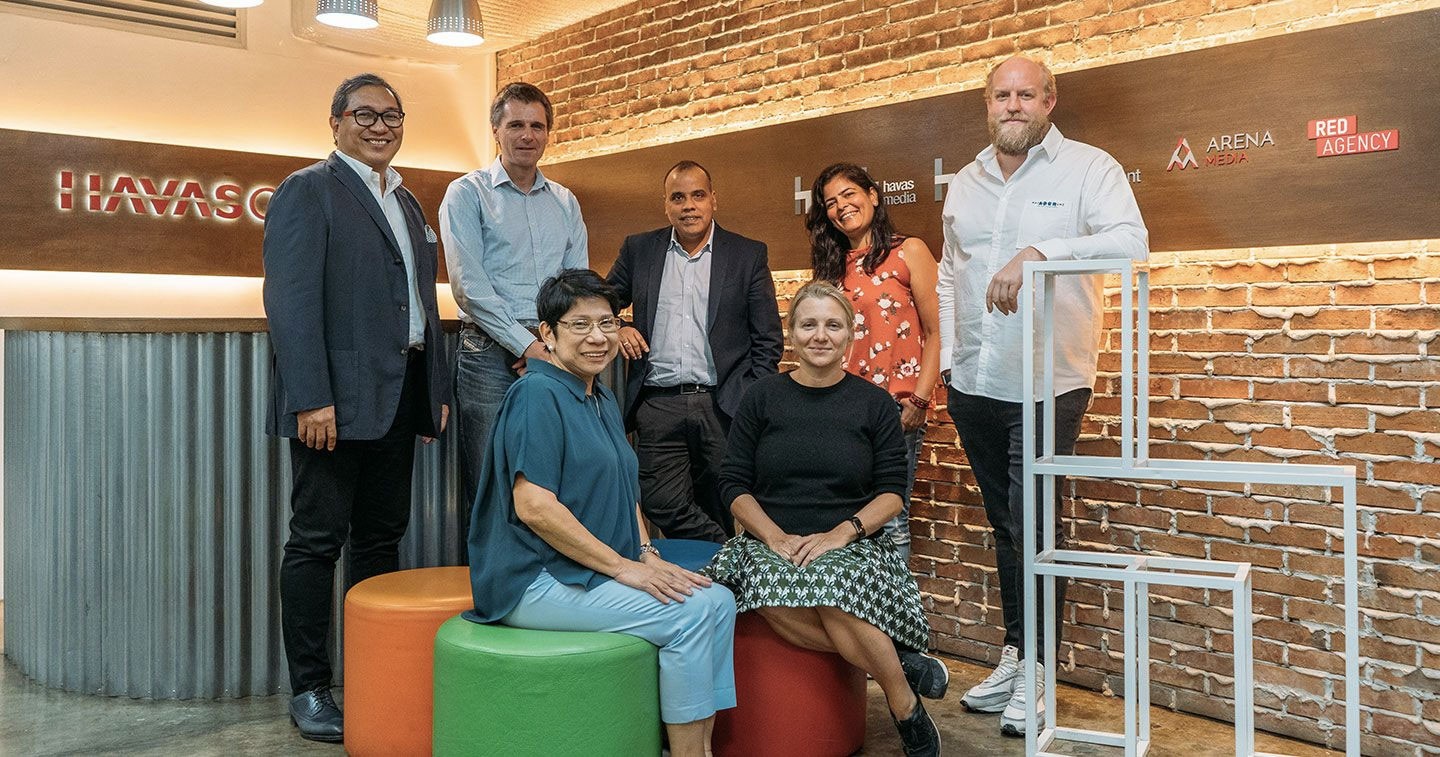 Havas' Mission to Create Meaningful Work, Both Outside and Within
Looking at Havas' award winning work and success in the last years (such as earning metals and honorable accolades at Spikes, ARAW, Epica, Cannes, among others), the agency collective has always positioned itself by constantly looking forward and being ahead at how they can create the best work for their clients — meaningful work with real and lasting impact.
Havas takes pride in its mission to make a meaningful difference to the brands and businesses that they serve and living that philosophy internally within its own organization (or the Havas Village). Havas Group APAC Chief Digital Officer Darrell Nelson explained, "The mission states very clearly that we are here to make a meaningful difference to the brands, the business, and the people, which impacts the people belong to the organization and helps create a culture that inspires our people to produce the work that we are all proud of."
From a more strategic perspective, Havas Group SEA & India Chief Strategy Officer Charu Aggarwal expounded further, breaking down Havas' meaningful mission. "Unlocking what meaningful truly means for us, in 2019, has been all about how do we make it more relevant for consumers first, which is why we got into anthropology and semiotics and basically understanding human emotions and what's meaningful for them. It all needs to be so much more than advertising, and we are in a perfect position to deliver that with the assets at our disposal. We are about entertainment; we are about music; we are about gaming; we are about integrating brands into something that consumers are already doing so that's a future forward view of how we're driving meaningful work for consumers."
Drawing examples on local soil, Havas Ortega Group garnered recognition for its work with the Government of Valenzuela on Project SAVE, in which OOH ad materials such as tarpaulins, roof sheds, and billboards are repurposed and converted into rescue and disaster-relief transport vehicles like rafts, boats, and spineboards. This project was successful in attracting commercial brands to use the purposeful materials for OOH adspace, and gained further recognition at the Spikes Asia Festival of Creativity (bronze) and ARAW Values Awards (bronze).
Aggarwal added, "Being meaningful for brands is business-impacting and society-impacting, as seen in most of our winning work on really making a difference in society and actually integrating the common brand vision so it's not just about creating CSR programs for the sake of it—it's not clean washing. It's really about creating something which holds true meaning in society and culture today."
Strengthening Media Integration As a Unified Language
The industry at large has been moving in a tectonic shift from what might've been referred to as traditional advertising towards digital integration within the last decade. Meanwhile, early adopters or younger creative agencies, like Havas Ortega in the Philippines, have been cruising along with this ongoing state of flux. "When we started in 2012, we took a gamble and said we would be the first integrated media agency," shares Havas Ortega Group Chairman Jos Ortega. "So we had an integrated philosophy, belief system already from day one. Our accounts people are integrated already so they're not just representing just media or just creative—each account person represents the whole Village. They may be a specialist of one discipline, but they're merely the gatekeepers to The Village that we have, so everybody here is integrated, everybody is digital, everybody is creative, everybody here is media."
"We have a complete media experience which knits together how you look at an idea and how it takes shape in data and in media," added APAC Chief Digital Officer Darrell Nelson. "So, one single language that the clients can look at whether they're briefing us on creative, whether they're briefing us on digital, or whether they're briefing us on media so there is a common way it would seep across all our markets."
To exemplify its advancement in media integration along with Vivendi. Globally, Havas is part of the Vivendi Group of companies alongside Universal Music Group, Dailymotion, Gameloft, Canal+ to name a few. "MX is really unifying the approach of things with Vivendi," said Nelson. "Taking streetwear for example, it isn't just part of a fashion movement; it's the cultural part of the broader shift that encapsulates everything from music, to fashion, to entertainment, to film and content, and what we've been able to do is start to work within our partner network. We've put in so much groundwork so we're in a great position to be able to move forward. The shift is that brands now have to operate like a culture, because people interact with brands that reflects them as a personality; it's not just about the product, it's about how it relates to a person, their image, their lifestyle, their service."
Investing in Collaborations
Over the last few years, Havas' work in the region has been gaining global attention, thus becoming an important aspect of investment efforts for global brands in Southeast Asian clusters such as the Philippines and Indonesia. With strengthened integration and strategic partnerships, there is a concerted effort to look at increased purpose in terms of investments into the market. As shared by Vishnu Mohan, Chairman and CEO of Havas Group SEA, India, Japan and Korea, as well as the Chair of Havas' Vivendi committee, "We have created a committee that leads the Vivendi units, which include Universal Music, Gameloft, Canal+, and The Daily Motion, and have outlined key strategies in strengthening the Vivendi integration. Among these would be brand collaboration, to see how we can integrate brands under the Vivendi assets and make this more powerful. Another would be creating IPs in the market which can entail and encompass all of the Vivendi units as company players. Also, looking at investments or acquisitions that can help create new forays into new areas that we have not explored."
Consumer-Focused as a Strength
There is now a much larger role for content as a way for brands to connect with consumers, fitting into the overall integration with strategic partners like the Vivendi group as the agency moves increasingly from just a purely communications company to an entertainment and media experience company. Havas Group APAC Chief Commercial Officer David Angell pointed out, "The strength of Havas is the fact that we have all these disciplines existing at one table; we have a team that has the ability to bring it all together (whether it be through IPs, gaming, cultural movements and artists) and deliver entertainment to the consumer."
"Because of our relentless focus on the consumer, we're essentially becoming kind of like experience architects or ecosystem builders. That's the agency of the future, and that's what we're doing here," adds Aggarwal. "It's about looking at a bigger strategic view and how the world of the brand is built up around that consumer. It might be a touchpoint at a music festival, it could be a tweet, it could be a billboard, it could be TV, but it all is part of our ecosystem around the user and that's what we're able to do through the data, through the process and interpreting all these signals and kind of pulling it in to create things that are really making impact in the market."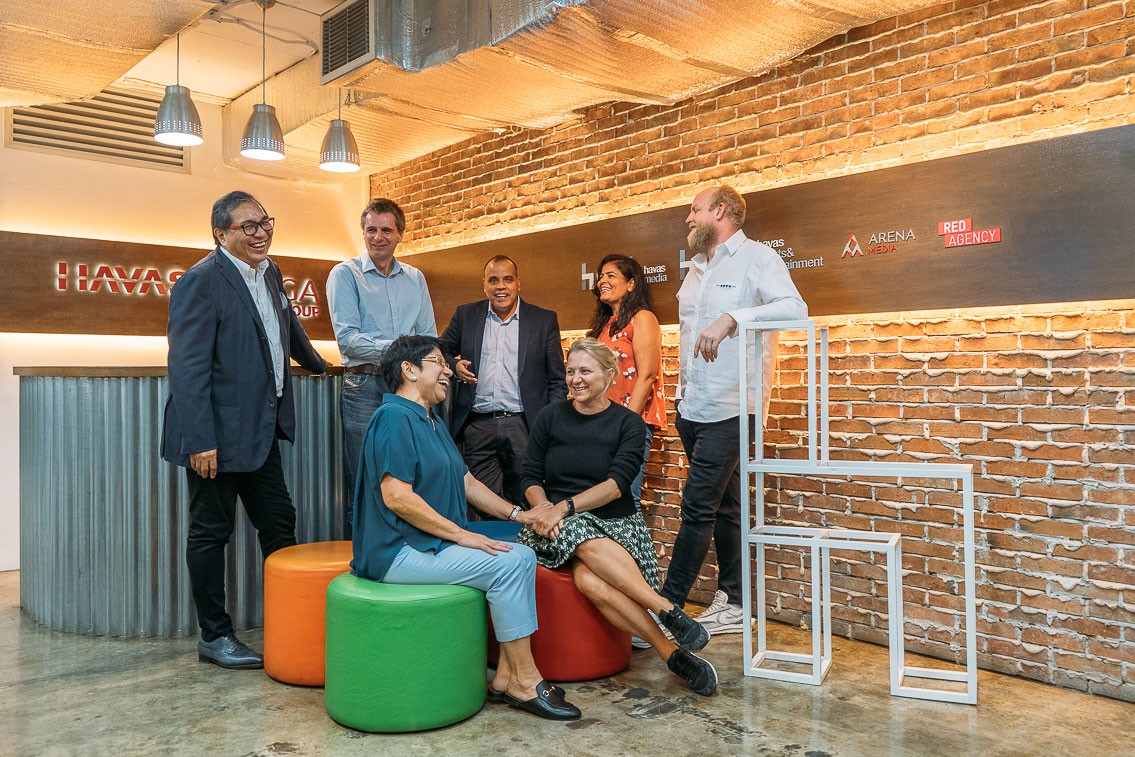 For more information on HAVAS Group visit:
havasgroup.com
fb.com/HavasGroup
twitter.com/HavasGroup
instagram.com/havasgroup
linkedin.com/company/havasgroup
For more information on Havas Ortega visit:
havasortega.com
fb.com/HavasMediaOrtega
instagram.com/havasortega
linkedin.com/company/havas-ortega