MANILA, PHILIPPINES — In the hip and colorful streets of Poblacion, Makati, a private members hub stands unassumingly on the side, a five-story building that blends in with the street's grey and industrial facade. But if you walk a little closer and peek inside its windowed walls, you'll either see a space full of different people working, conversing, and collaborating, or some variation of an event with food, drinks, and music blasting from within. This is Astbury — a collective workspace, events place, creative stage, ideas hub, good food and coffee outlet, and everything else you need to "breathe oxygen into your ideas," as Founder Matthew Morrison put it.

Concept
The Astbury is a New Normal baby born from the challenges and realizations of the pandemic; it's a transformed concept from the founders and brains behind A Space, the pioneer co-working space in the Philippines which started the movement back in 2011. The original brand, like most places that thrived in bringing people together, understandably faced challenges in 2020, hence pushing its team to close down operations.
However, as restrictions started to ease up and remote work became more of the norm, a renewed take on the co-working model inspired Matt and his team to open up The Astbury, a new, more open twist on the successful "third space" they introduced in the first place.
Astbury, as opposed to a traditional co-working space that's built on workplace efficiency, is designed surrounding the nuances of the creative mind, and the different spaces, tools, and conversations it needs to inspire, ignite, and implement.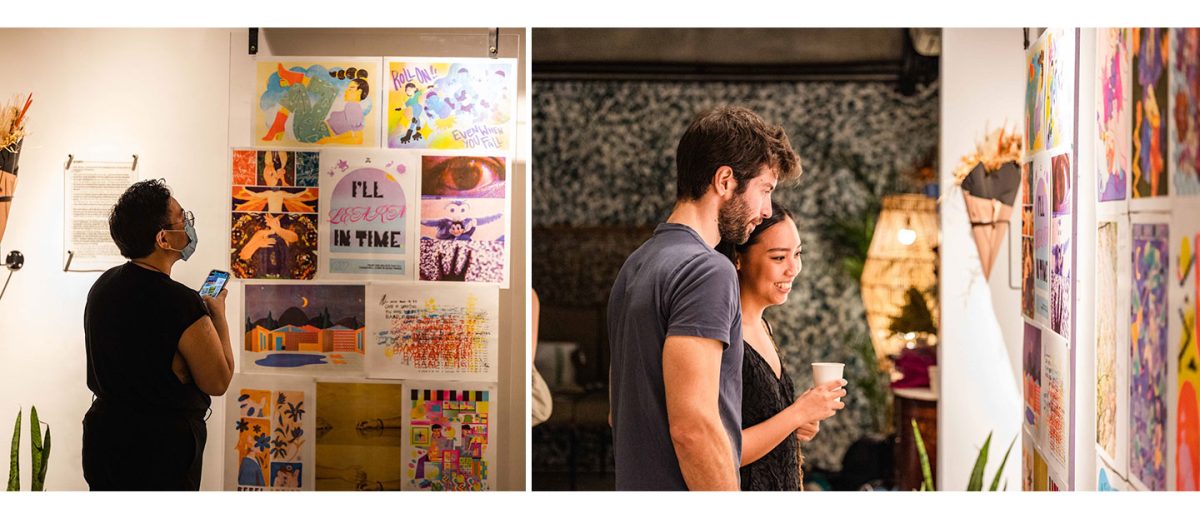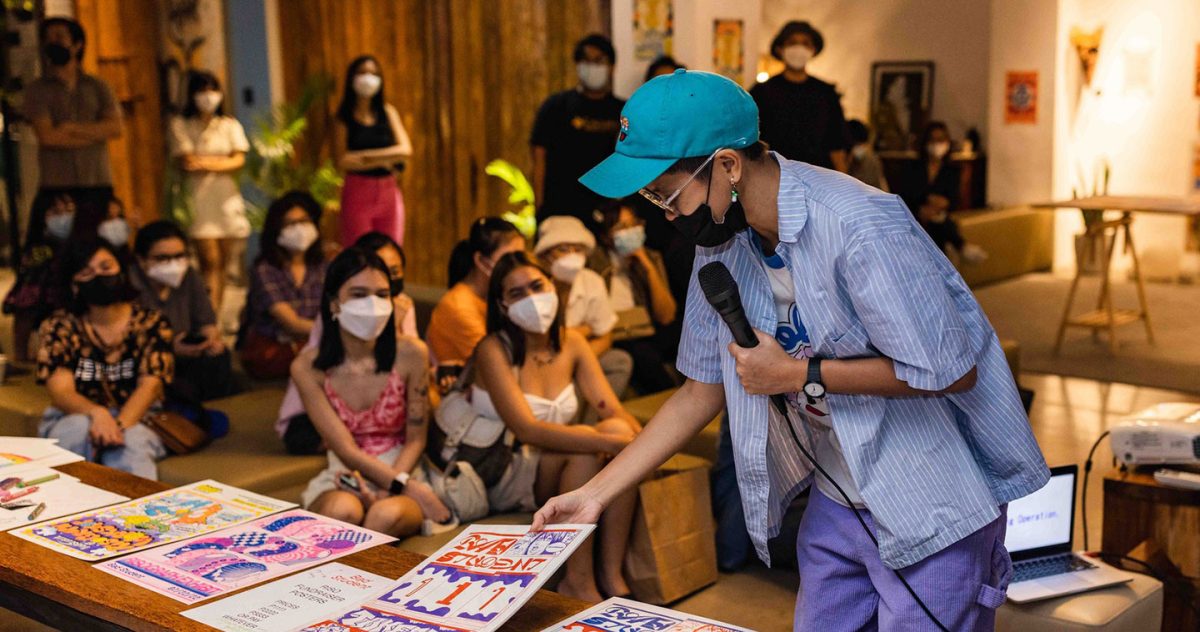 "We use the Private Member's Club as a shorthand for saying, [this is] a safe space to do the kind of things you need to do that is hard for you to do elsewhere — to find peace of mind, collaborators, and to take a moment to do all of those things," Matthew explained.
The rationale behind the space's design itself was founded on Astbury being both a physical and metaphysical space, as Architect Jillian Aleisson Dela Cruz put it. A space with room for both creative work and oxygen for creative thinking, as it is proved that the product is oftentimes majorly impacted by the environment and conditions in which it was created in.
Jillian shared, "The space psychology encourages us to explore and discover, choose the nooks and studios best suited to our mood or focus. The design embraces creative inefficiencies that align with the creative mind, rather than efficiencies that lead to a cubicle mindset and hierarchal obedience."
It is this very notion of "oxygen for creative thinking" that fuelled the whole story behind The Astbury. What environments are ideal for ideation? What physical spaces inspire creation and recreation? What are the tools and ingredients necessary to execute ideas? And what activities stimulate collaboration?
Essentially, what truly fuels a creative mind?
The Astbury, aside from catering to the creative mind specifically, also puts a premium on looking at the entirety of the human being, and aiding its sustenance to get the mind free-flowing: "As most of us are pursuing change, shaking up the status quo, our lives are often dominated by how we work and with whom. Co-working at its core is a movement for a more collaborative, open workplace culture, and, since the pandemic, the idea of traditional offices as the default option has become ridiculously outdated. Co-working itself is co-opted by workspace designers who are focused only on the physical space, only on the efficiencies throughout the working day," Jillian emphasized.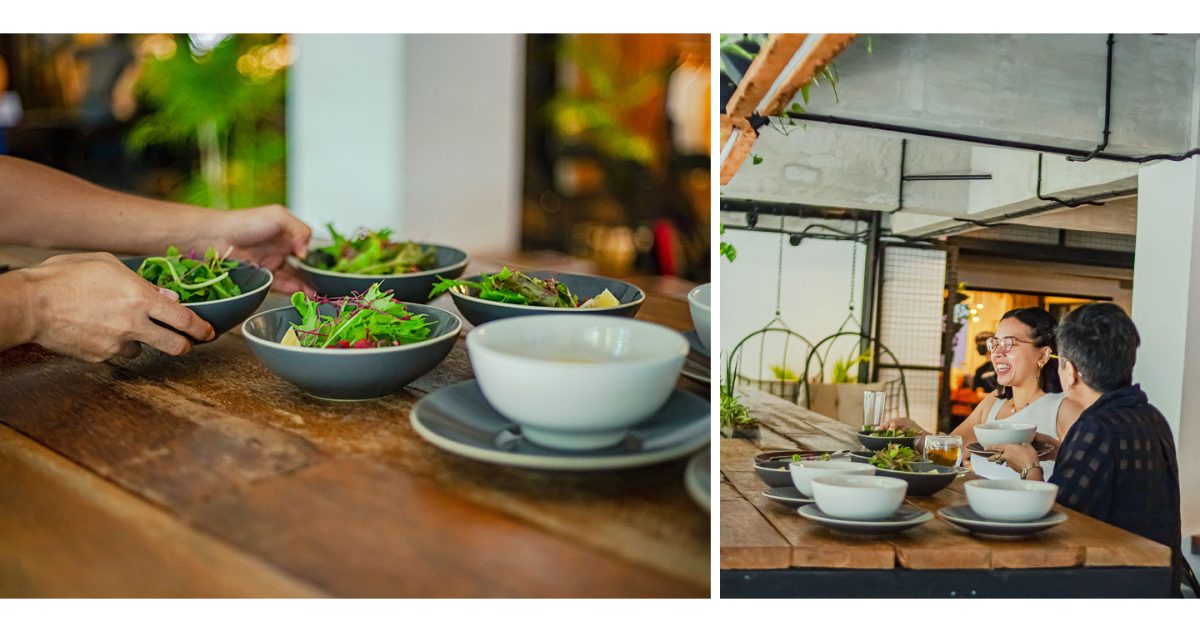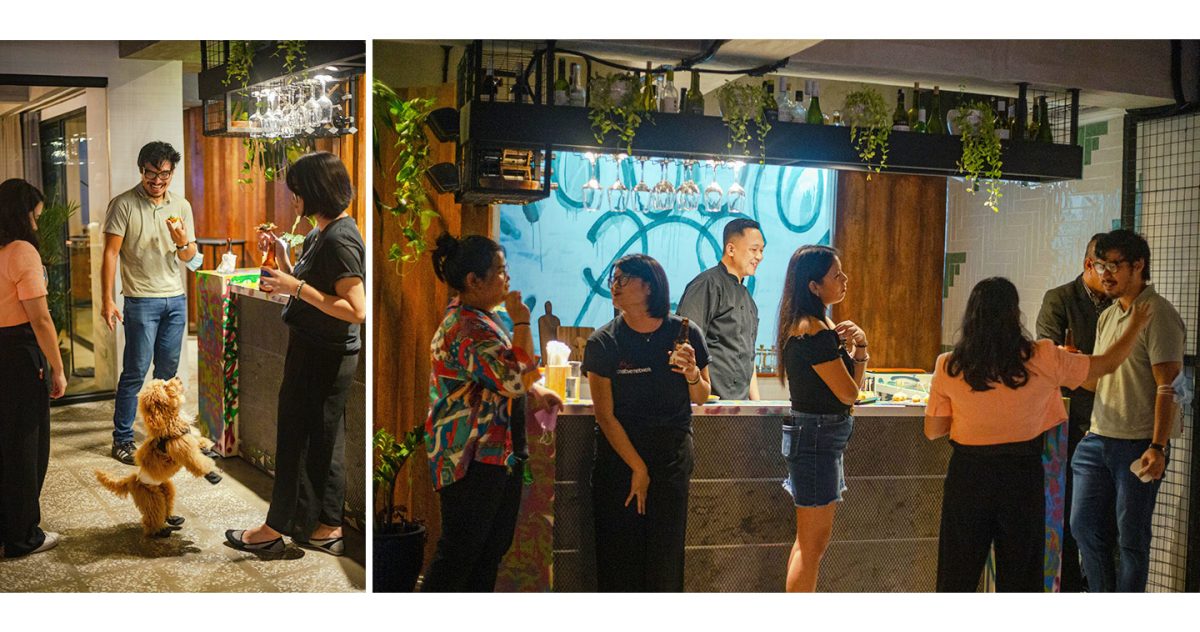 "Astbury embraces the whole person, our entire day, where we not only work like a machine but collaborate like artists, seek solitude for philosophical thought, pursue sustenance through food, music, film, fun. If the home is only for sleeping, and the office is only for working, then the design of Astbury is for the non-binary way of living, working, gathering, and growth."
The creative mind
The creative mind is truly a curious thing, both in its desire to explore and know many things and also in our innate inclination to understand it. In the case of The Astbury, it's specifically designed to navigate the nooks and crannies of one's creative mind and serve up the things that make it come to life.
Matthew explained it as such: "The creative mind is restless, it's curious. It needs oxygen to breathe; it needs acceptance; it needs inspiration and stimulation; and that is something that can only happen when people are ready to be more accepting, more open, and more comfortable with diversity. You can design that into a space, to prevent people from hiding too much. You can make things more open like [The Astbury], so you have a reason to talk and interact with people. You can add activity to a space to encourage people to talk in different ways, to engage with each other, and break down some of those barriers. So I think the creative mind is where we're excited to be. Our role in the community is to create space for the creative mind to flourish."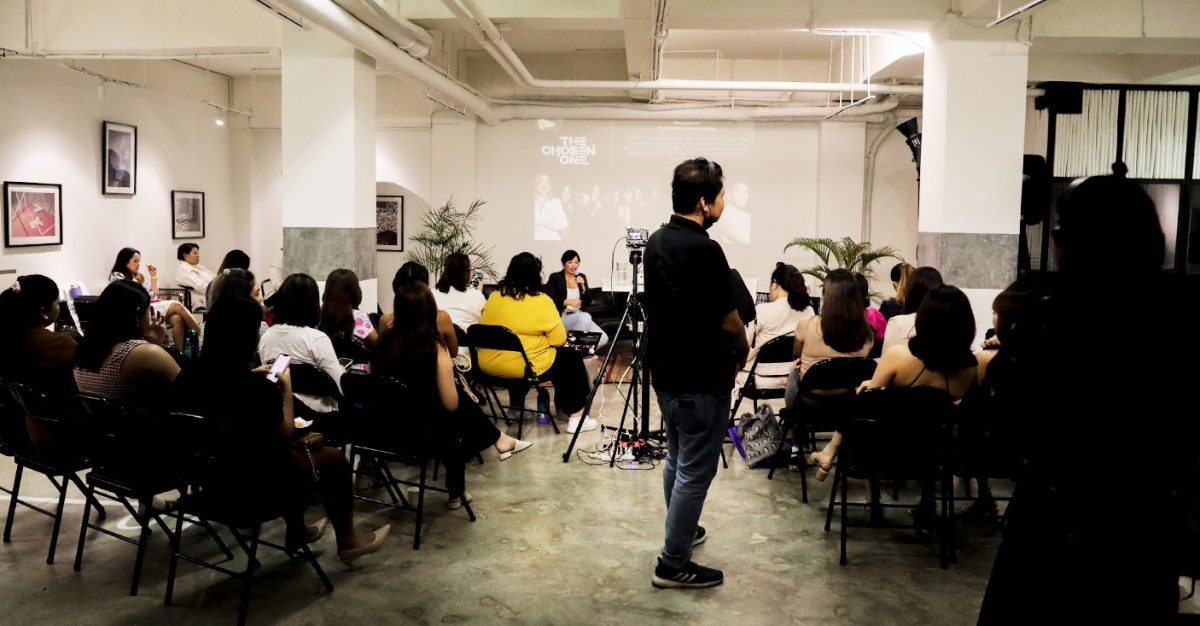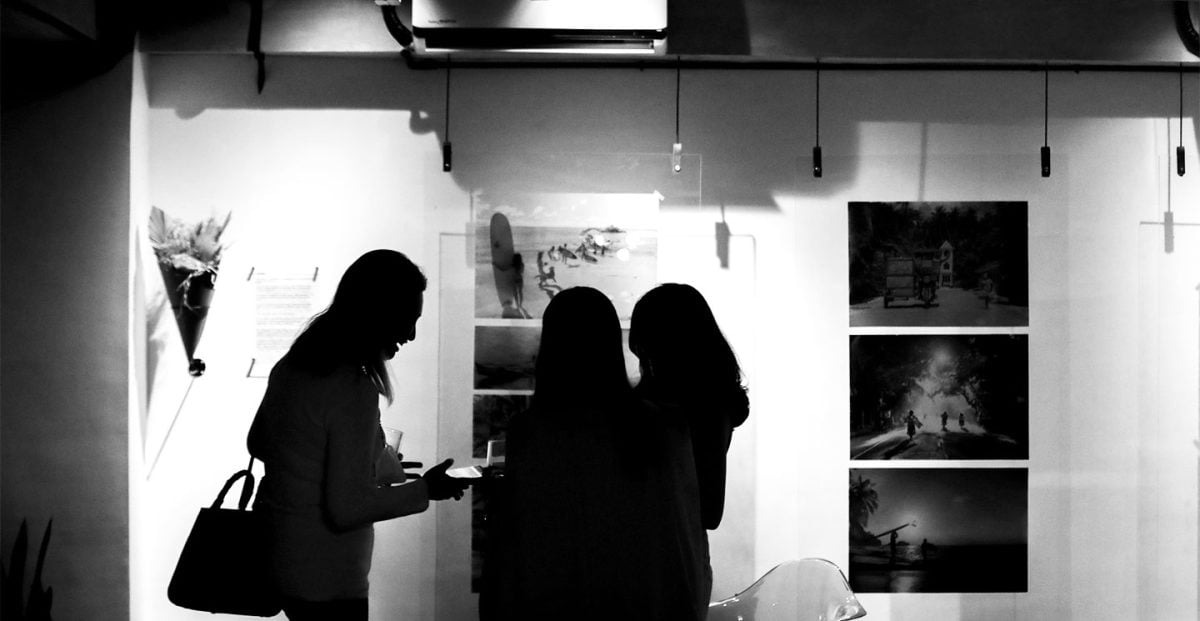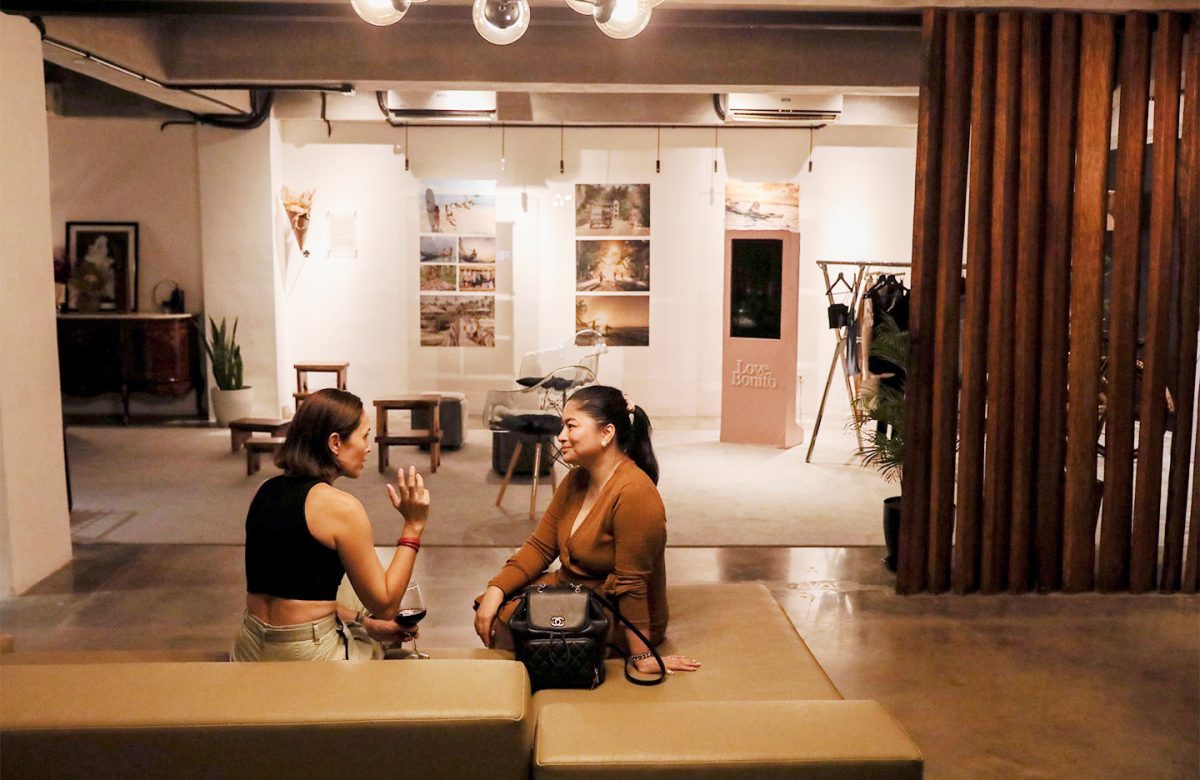 The physical space of The Astbury is definitely a feast for the eyes, to say the least. But its functionality and collaborative energy are truly what differentiates it from other "third spaces" in the community, integral elements in making one's creativity "flourish," to Matthew's point.
The ground floor is where most of the community magic takes place. With an open plan space that partners can come in to transform according to their event's needs, it's the most flexible area as it's complete with a bar and kitchen where members can order everything from energizing coffees to hearty meals, and even alcoholic beverages to unwind. When it's not being used as an events space, its default arrangement is occupied by long tables that anyone can work on — an ideal place to strike conversations with other patrons of the club. There is also a private conference room that members can reserve for more intimate discussions like meetings, dinners, and workshops. Below the ground floor, however, is a basement space most people don't visit, but it holds The Astbury's gallery, and an open floor plan which can be converted to a workshop, art exhibit, or seminar area.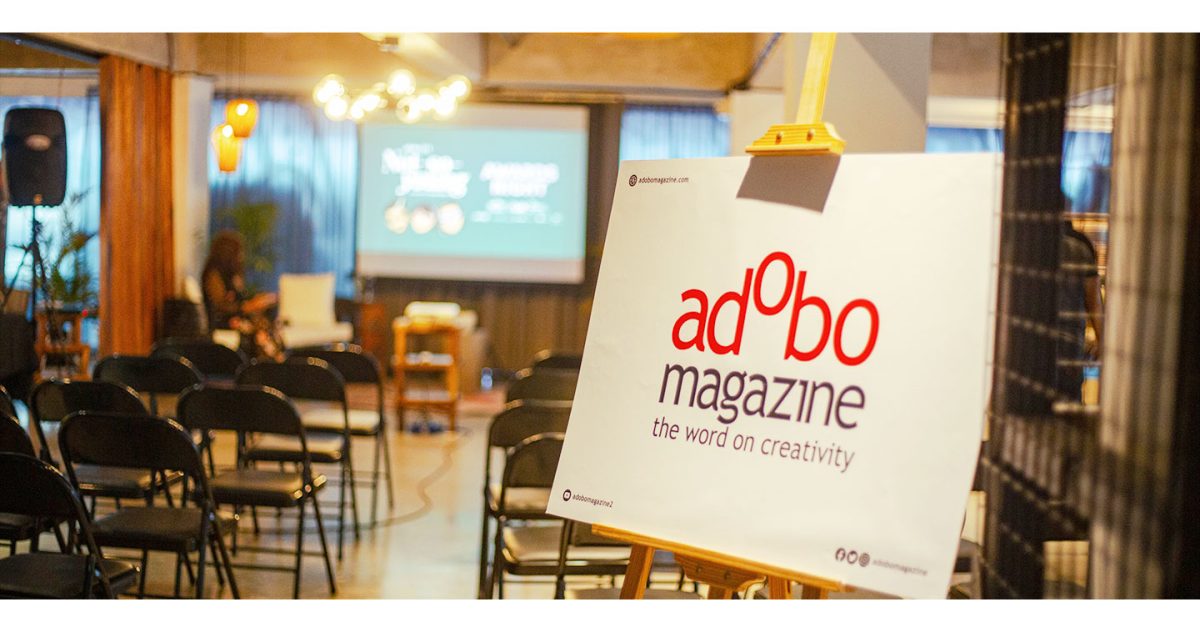 The upper levels vary in layout, but each floor houses several private offices, pantry areas, comfort rooms, and open areas to gather. Several tenants occupy the private rooms upstairs, including adobo Magazine's very own editorial, creative, and business teams. Walking up a few more staircases will lead members to the rooftop — a deck with lively greenery all around, a barbecue grill for parties, and seating arrangements in cozy, slightly secluded spaces. This is also open to be transformed into an events space, a perfect fit in Poblacion where creatives come to work in the morning and stay for drinks at night.
On the space, Chief Operating Officer Karen Gil-Velasco described coming into The Astbury as a transformative experience: "No one walks in without being changed in some way, no matter how small – it could be as simple as 'oh that's a different way of serving a pizza,' or bigger like, 'I didn't know movements like this existed in the city, I'd like to get involved.' So that's why I'm here. I don't want to be the same person I was three months ago. I don't want to be doing the same things everyday. And working here allows me exactly that – we're always thinking of ways to change things, to challenge things. So it's a lot of work, some days it's very stressful, but it's never boring."
Community
Of course, for a space that is dedicated to exploring creativity, it is vital to have constant stimulators to get the mind inspired and ready to roll. This is where the space's created community comes into play, as it is in gatherings, events, and good ol' conversations where ideas take root, and come to life — something that The Astbury aims to cultivate every day.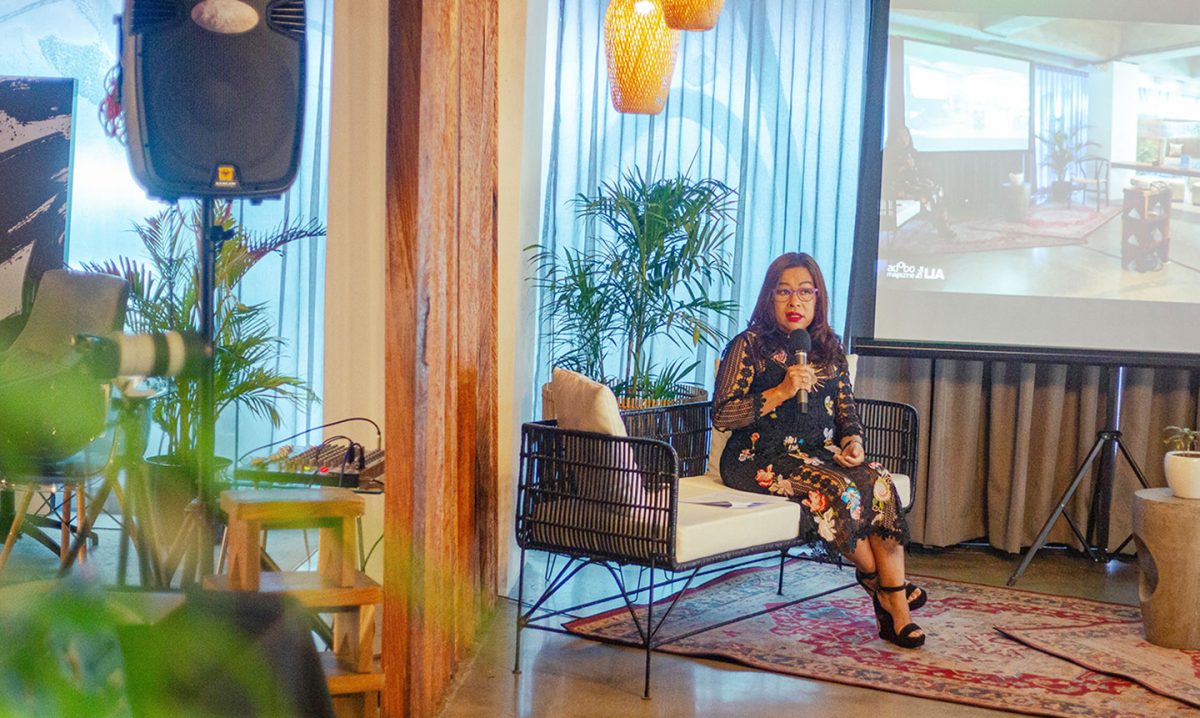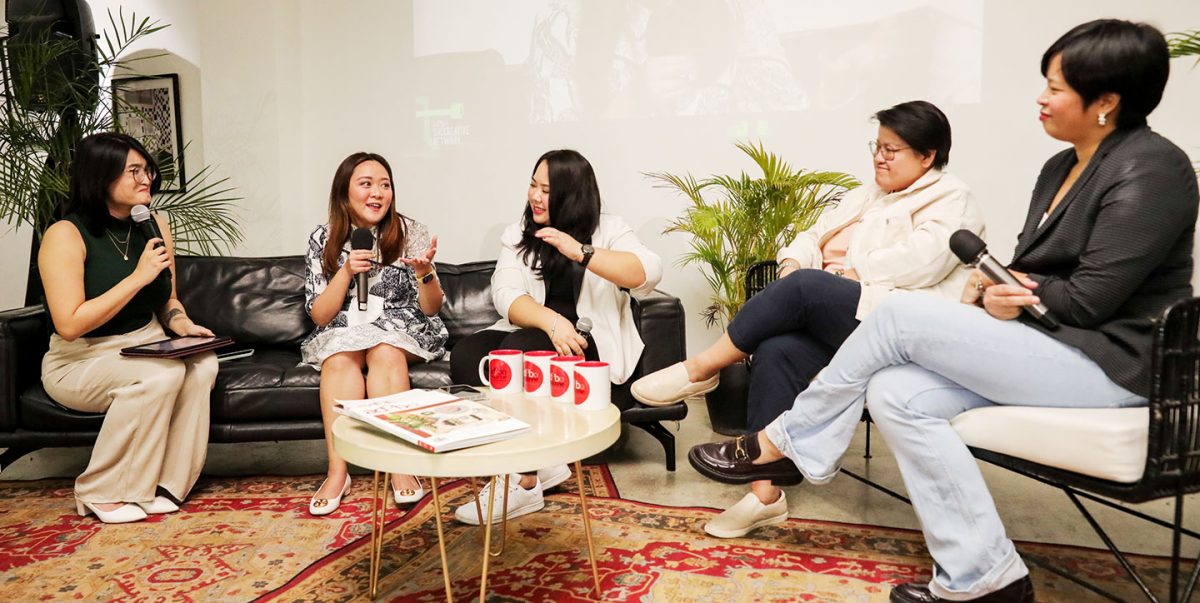 Dialogue, commitment, and relationship-building are key to making this work. This is why its business model is founded on annual memberships, and not anything longer or shorter. Matthew explained that instead of looking at it as a transactional relationship, they want to cultivate committed long-term relationships where they get to know their partners and build reciprocity. A year gives them ample time to develop this, but it's also not too long of a commitment that it chains down or overwhelms potential partners.
Membership Director Marinela Drew explained the process behind getting new members and taking care of existing ones: "Firstly, we check if it's a match. See if we like them and then if they like us. It starts with the alignment of values and principles. We don't fit in one box, I think that's why we don't really pitch. We just share who we are and what we do. We talk about our values and principles, we're a transformative space, we have a community that genuinely cares about the city. We, as a club, stay curious and passionate about what matters to our members be it their personal growth and/or their advocacies."
With members who are aligned in their values and are equally committed to sharing ideas and time with one another, The Astbury community is a living, breathing, thriving resource of inspiration and invigoration, just as it was intended to be.
Marinela said, "The type of community that we envision is the community of the cerebral and creative. The community that 'cares' about how they can contribute positively to the city that we live in. A community that will embody our club values and principles. As written on our Greet wall: we are the hub for fascinating entrepreneurs, social impact gurus, creative souls, and their teams, friends, family, dogs, bikes. Yes, we welcome dogs in the club too! We're kinda cheesy but it's true… You don't know [the] Astbury community until you actually come to [the] club, see the space, meet the people, attend the programs that the members create, and build genuine relationships that you will want to nurture, it's the overall experience of the club built by the Members for the Members. We work towards the vision by listening to the Members; we're human-centric. We humanize the experience as much as we can."
True enough, it is the entirety of The Astbury experience — the space plus the people — that continues to draw people in, make people want to stay, and push towards churning out creative ideas and executing great movements. As the team put it when asked about the core and spirit of the five-story building and what it represents, "It's an experience within [and between] the humans and the space."
And it is that spirit, that commitment to the creative mind, and that created shared community that makes The Astbury a creative club like no other: a safe place to kickstart collaborations, explore curiosities, and chase wild ideas.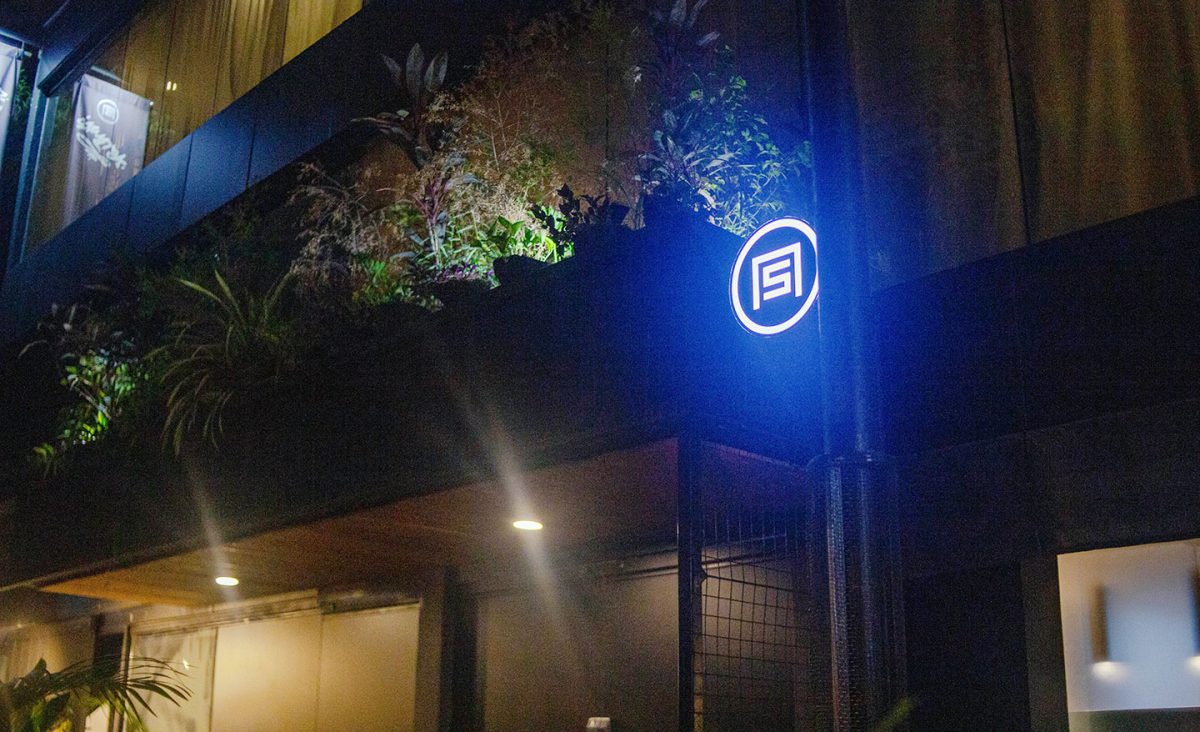 Join the community here.