MANILA, PHILIPPINES — In its continuous mission to measure how advertising affects an audience, leading data, insights, and consulting company Kantar has published some of the insights they recently measured. The emergence of digital necessitated a review of digital aside from their usual assessment of television ad spend.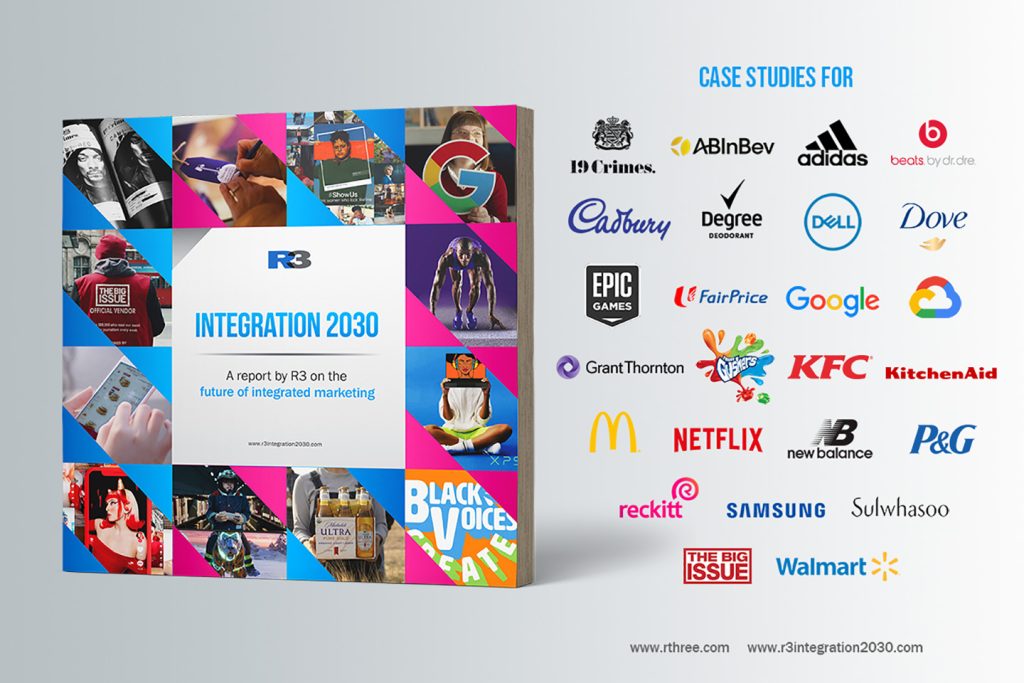 Digital Ad Intelligence
The first of its kind, Digital Ad Intelligence was launched in the third quarter of 2021 to provide measures of digital advertising impressions and expenditures in key channels using cutting edge technology. This allows clients a digital media mix across channels, spend impressions, and share of voice advertisers.

This initiative was launched when Kantar recognized the tremendous growth that digital media has experienced over the past few years. It has become a key avenue for brands to reach their customers and internet-related advertising is now considered one of the most important mediums worldwide.
There was a noticeable spike in digital ad spend in November 2021 from PHP 14.7 billion the previous month to PHP 20.3 billion. Kantar explains this as a result of the annual end-of-year/Christmas rush. In addition, the PHP 43.7 billion spent on digital advertising in Q1 of 2022 was a 15% decrease from what was spent in Q4 of 2021.
The share of digital advertising spend per channel saw 41% on social display, 32% on desktop display, 14% on mobile video, 11% on desktop video, and only 2% on mobile display. Regarding the top publishers for Q1 of 2022, Kantar notes that, at 56.42%, Facebook more than doubled second placer YouTube at 23.75%. Instagram was a distant third with 13.42%.
In terms of top categories that saw heavy digital ad spend shares, it should be no surprise to see e-commerce including online shopping top this with 22.71%. This was followed with 10.31% for corporate advertising, 7% for software systems that included apps, and games/recreation centers with 5.58%.
Kantar went on to say that top-spending advertisers in digital are different from those of traditional television. In the digital space, it is mostly e-commerce, websites, software, gadgets, and online games that dominate. That is reflected in their report as shopping websites Lazada E-services Philippines, Inc. and Shopee Philippines, Inc. led the way with 8.46% and 8.11% respectively. These were followed by personal advertisements at 1.99%, Casetify at 1.78%, and music streaming service Spotify Technology S.A. at 1.73%.

TV Ad Intelligence
The decrease in digital advertising spend mentioned earlier was also reflected in TV advertising expenditure for Q1 of 2022. For Q4 2021 and Q1 2022, Kantar's TV Ad Intelligence service coverage is currently limited to GMA, GTV, TV 5, A2Z Channel, Kapamilya Channel, Cinemo, Jeepney TV, and Heart of Asia.
Approximately PHP 128 billion was spent on television advertising for this period, which meant an 8% decrease from Q4 of 2021. The 310,214 television campaign insertions for Q1 of this year showed a similar 8% decrease from the previous quarter. The 96,077 minutes of TV advertisements in 2022 Q1 was a 9% decrease from the quarter that preceded it. TV advertisers during the weekends were also lower throughout the period of the report.
Comparing ad minutes by category between Q4 2021 and Q1 2022, the biggest gainers by spend was government agencies with a 54% increase, followed by soups and noodles at 53%, vitamins at 43%, cough and cold remedies with 34%, and analgesics at 33%. The biggest losers were milk powder with a 37% decrease, with detergents and laundry aids close behind at 35%. Hair shampoo decreased by 23%, soaps at 17%, and coffee and tea losing 15%.
In the second year of the pandemic, the top category is still vitamins followed by government agencies and public utilities, detergents and laundry aids, milk powder, and coffee and tea. The emergence of government agencies is clearly associated with the recent May 9 national elections. Since the campaign season began on February 8, this category increased 85%, mainly driven by advocacies and political advertising.
The top television advertisers remain from the manufacturing and pharmaceutical categories with a Top Five composed of Unilever, Procter & Gamble, Nestle, Unilab, and Universal Robina Corporation. For top TV advertising brands, Nescafe Coffee, Lucky Me! Instant Noodles, Head & Shoulders Hair Shampoo, Creamsilk Hair Conditioner, and Safeguard Soap emerged as leaders.
The decrease in digital and TV advertising spend from the fourth quarter of the previous year to the first quarter of this year has been a curious phenomenon, especially since this coincides with a gradual return to office work for many Filipinos. It's also interesting how the national elections triggered an increase in TV advertising by government agencies that would otherwise be nowhere in sight.
Disclaimer: Q4 2021 & Q1 2022: Kantar's TV Ad Intelligence service coverage is currently limited to: GMA, GTV, TV 5, A2Z Channel, Kapamilya Channel, Cinemo, Jeepney TV, and Heart of Asia.