MANILA, PHILIPPINES — The Philippines' ecommerce outlook remains positive, with ecommerce gross merchandise value (GMV) still expected to grow by 20% from 2022 to 2027. This is according to technology platform Meta and management consultancy Bain & Company's annual SYNC Southeast Asia report which looks at the digital economy and the future of e-commerce in the region.
The Filipino digital consumer population is the second largest in Southeast Asia at 69 million, and continues to grow, with basket sizes up by 4% across the majority of categories, including non-essentials. Consumer online purchasing also grew from 2021, with household appliances increasing by 37%, personal care by 21%, and consumer electronics and accessories by 20%.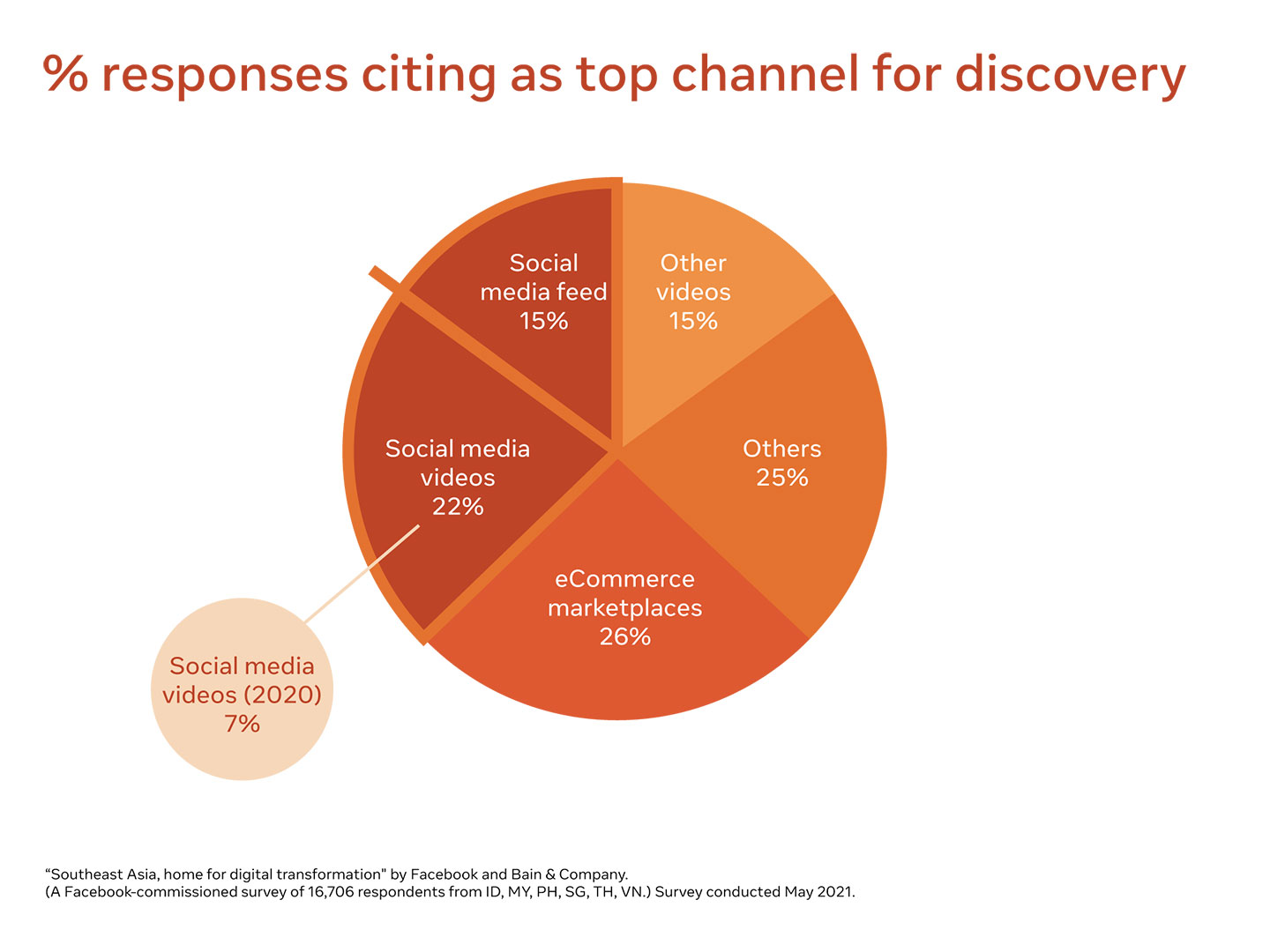 "This new evolution of digital consumers will undoubtedly be the driving force for the Philippines' ecommerce gross merchandise value (GMV) growth and we expect this growth to reach 20% CAGR by 2027," said Gino Dizon, partner at Bain & Company. "As the Philippines leads in the adoption of future technologies, businesses that focus on staying the course in the country, build a truly integrated channel strategy and necessary capabilities, make their supply chains resilient, and leverage new tools and technologies to engage with digital consumers, will emerge as winners."
According to the study, the experience of metaverse-related technology such as augmented reality, virtual reality, virtual worlds, crypto currencies and NFTs will evolve from 2D apps currently, to immersive virtual 3D experiences in the next two to three years. The study forecasts virtual reality for business such as training and development as well as virtual working and the holding of social events in virtual worlds to be available in the region in the next 10 to 15 years. In fact, the Philippines has high metaverse-related tech penetration, with regionally high penetration across Metaverse tech (77%) and FinTech (50%) and mid penetration across EdTech (33%) and HealthTech (31%).
Post pandemic, the study found that Filipino consumers are at a new stage of evolution. The consumer appetite for integrated shopping experiences that effectively blend online and offline services continues to drive digital commerce in the country.
At least 75% of the Filipino digital consumer's pre- and post-purchase journey are spent on online channels, with 77% citing a preference for social media and ecommerce platforms in the Discovery and Evaluation stages. In fact, the majority of Filipino digital consumers are discovery-led, especially for non- essentials, with 56% of respondents saying that they don't know what they want when they shop online.
"This openness of consumers to experimentation and engagement is also driving new behaviors, with 33% of consumers spending more time on video and 47% having used business messaging in the past year," said Meta Philippine Country Director John Rubio. "As consumers seek more engagement, we're also seeing the rise of the creator economy in the region. Creators are emerging as brands and retail channels and it is important that businesses find effective ways of marketing through this channel."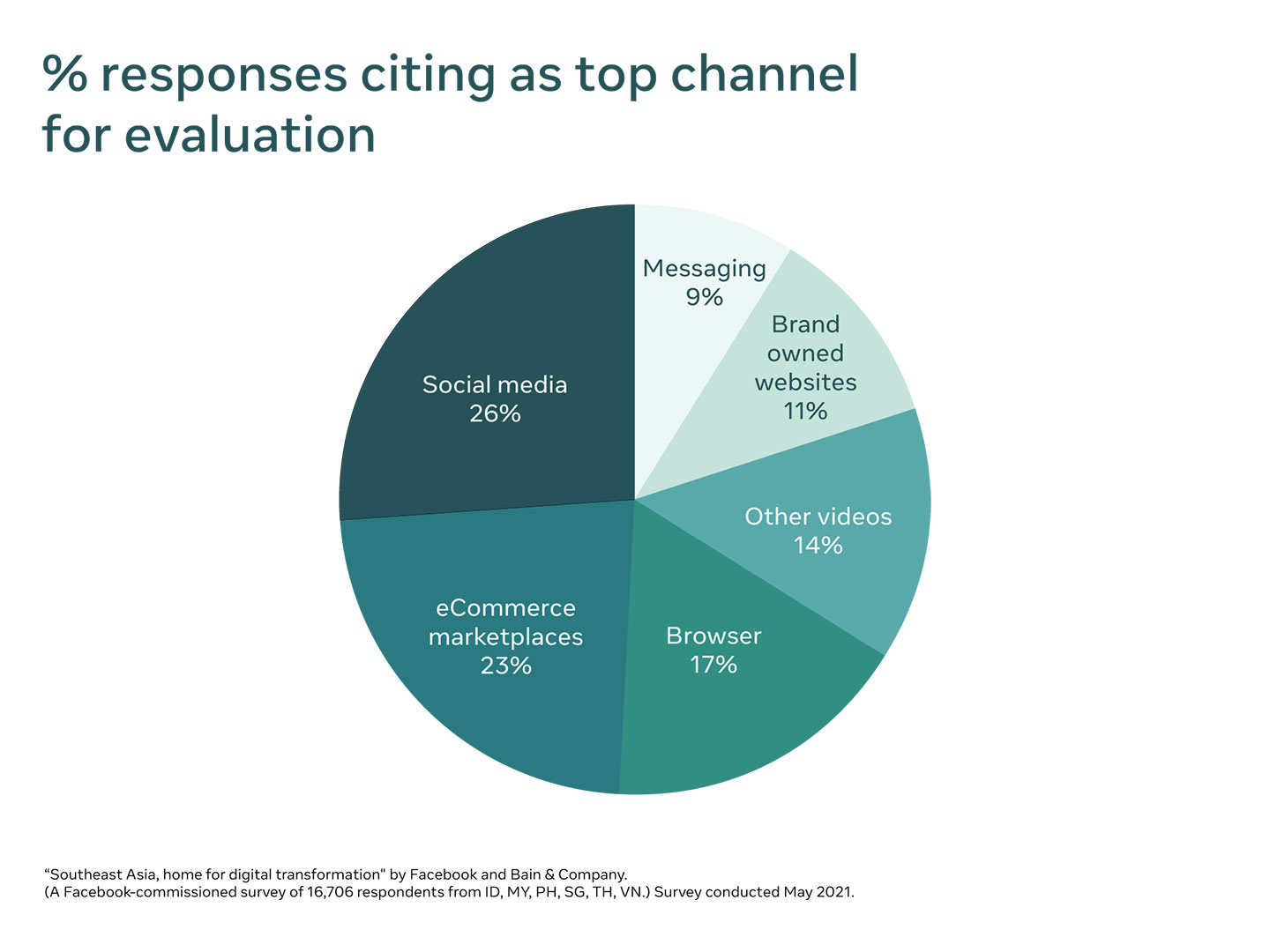 "It's clear that brands need to engage consumers through video as social media continues to be an important channel for consumers to evaluate products. Social media videos accounts for almost half of online discovery, growing at a compounded annual growth rate of 70% from 2020 to 2022. As consumers move between channels and brands build integrated channel strategies, videos on social media act as a common connecting thread across the purchase funnel," added John.
The SYNC Southeast Asia study is based on a survey of approximately 16,000 digital consumers and gathered insights from interviews with over 20 CXOs across six Southeast Asian countries, namely, Indonesia, Malaysia, the Philippines, Singapore, Thailand, and Vietnam. Digital consumers surveyed are those who have made an online purchase in at least two product categories in the past three months and are above 15 years of age.
For more information, read the full report online here.