MUMBAI, INDIA — Havas Life Sorento, the health division agency of Havas Group India, recently commissioned a study, Value of OTC in India, with the Organisation of Pharmaceutical Producers of India (OPPI). The objective of the study is to decipher the health benefits of consuming OTC medicines for minor ailments, considering the rising importance being given to self-care practices by consumers, as well as decipher the economic benefits of self-medication vs spends through healthcare professionals (HCPs).
Additionally, identifying the potential areas where access to OTC medication would have greater impact in terms of cost-benefit implications, would support regulators and policy makers in critically assessing the role of self-care in health systems. It would also help marketers to focus on 'responsible self-medication' in case of ailments where self-care is preferred.
Many countries across the world have realized the economic value of OTC. According to the Health Economic Benefits of Self-Care in Europe (2020), it is estimated that moving even 5% of prescribed medications to non-prescription status, would result in total annual savings of more than € 16 billion. As per 'Value of the OTC Medicines in the Brazilian Public Health System' study, it was deduced that responsible use of OTC medicines can reduce up to 21% of the volume of emergency medical attendances. Like these countries, India too can benefit immensely from the availability of OTC medicines in terms of economic benefits, along with improvement in overall health outcomes.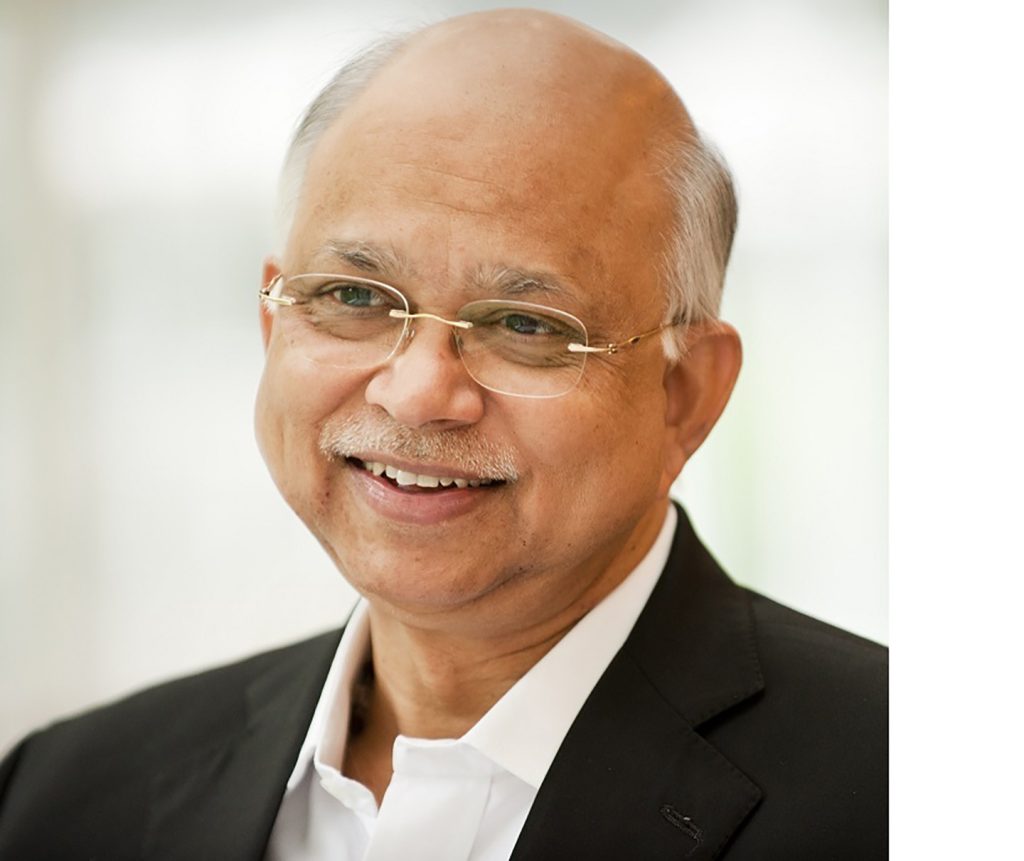 Citing the importance of such a study in India, KG Ananthakrishnan, Director General, OPPI, states, "In India, the need for a self-care policy needs to be a top priority. Self-medication has always been viewed as a convenient solution for the management of commonly occurring ailments, with minimal intervention from HCPs. Accessibility to regulated over-the-counter (OTC) medicines through the development of a robust policy will ease the current uncertainties. To give a deeper understanding of the synergy between self-medication and the health ecosystem in the country and to support regulators and policy makers in assessing the role of self-care in health systems, OPPI collaborated with Havas Life Sorento for the first of its kind study in India to determine the 'Value of OTC in India' and assess the role of self-care in health systems."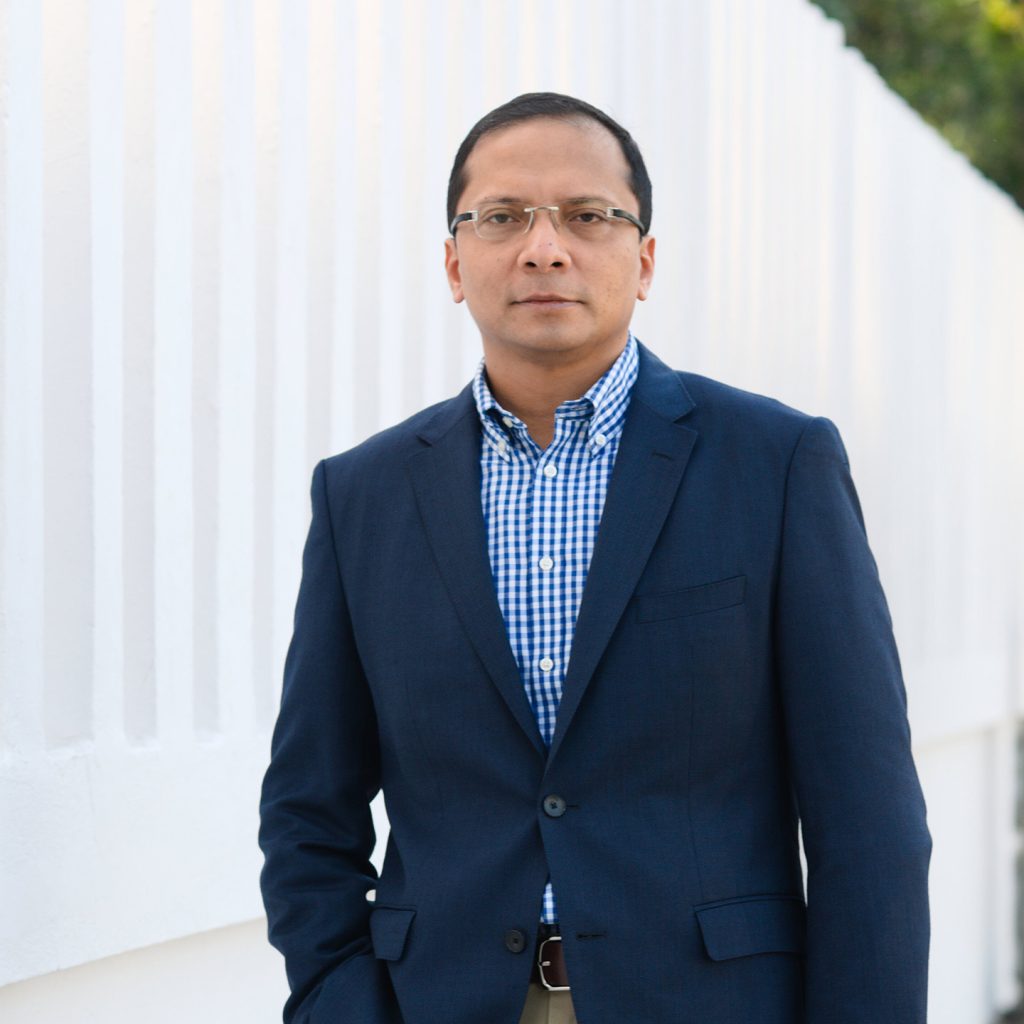 Rana Barua, Group CEO, Havas Group India, said, "At Havas Group India, we believe in making a Meaningful Difference to consumers lives through meaningful work, conversations and initiatives. The Value of OTC in India Study by Havas Life Sorento and OPPI is extremely unique considering that there is no such study that quantifies the economic benefits of self-medication in India. A whitepaper such as this can go a long way in reinforcing the need for self-care initiatives through meaningful dialogues with policy makers and other key stakeholders. Going forward, we plan to launch such relevant studies that will aid in assessing various healthcare-related implications and making informed decisions."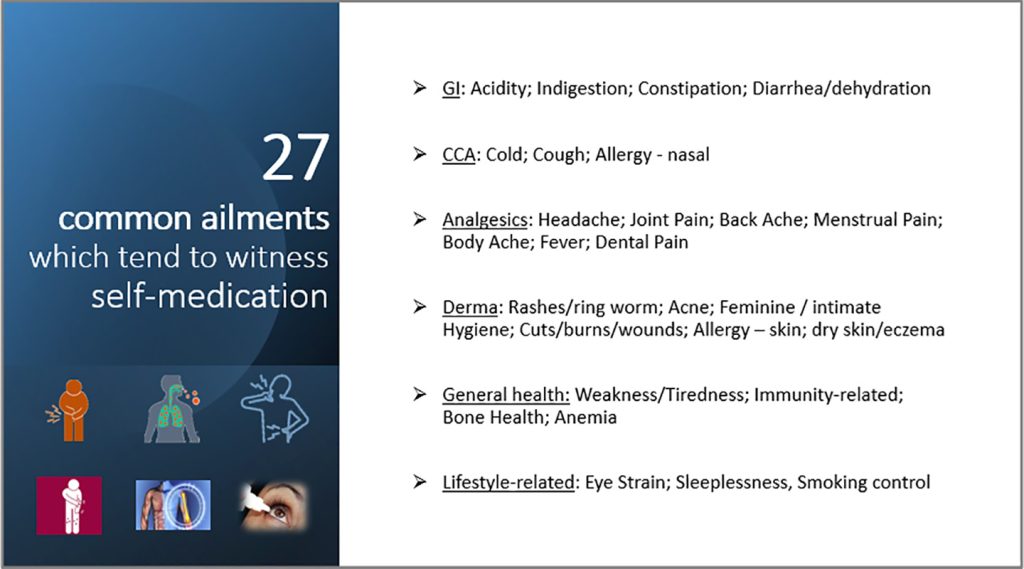 As per the 'Value of OTC in India' Study findings, it was found that self-medication stands at 39% (along with pharmacists' recommendation) while 58% consulted a healthcare professional (HCP) either in solus or in combination with self-medication and/or pharmacist advice. This was found to be higher than the earlier registered 45% (approx) based on past studies on treatment approach for minor ailments. This could be attributable to the study period (Feb-March 2021) which coincided with the post lockdown phase when respondents seeked HCP intervention to not only rule out COVID-19 infection but also get expert medical advice for any long-standing health issues that they might have had during the lockdown when there was no easy access to HCPs or medical facilities.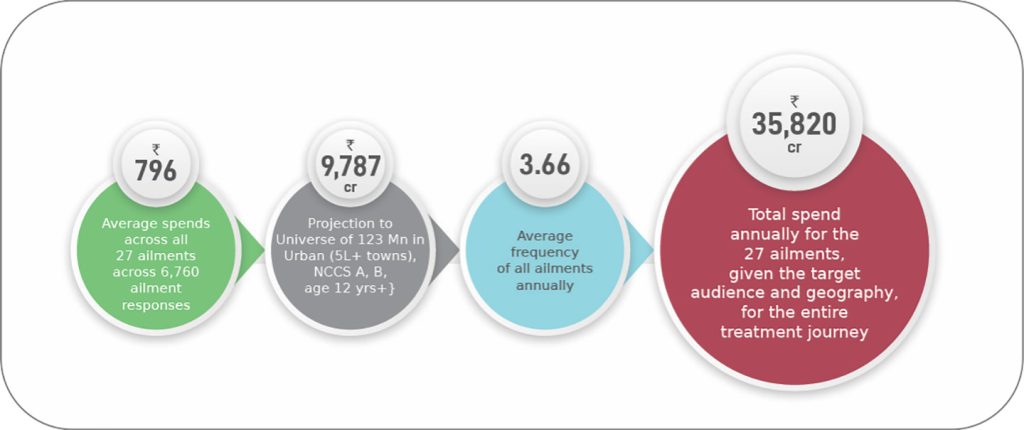 For 27 minor ailments, annual healthcare spends amounted to Rs. 35,820 cr., a huge burden for out-of-pocket expenditure. Of this, Rs.30,730 cr. was accounted for by HCP spends, mainly due to professional fees and prescription medicine costs (altogether 70%), supplemented by diagnostics, transportation costs, and productivity loss. Self-medication spends accounted for a mere 10% and pharmacist-related spends 4%.
Key implications:
At an overall level, in cases where consumers self-medicate as well as visit the doctor, this could be potential area for conversion to only self-medication with 17% potential savings
In 12 out of the 27 ailments, where at least 25% of sufferers adopted self-medication, massive savings up to 43% can be gained from HCP spends
In terms of top 10 ailments with highest pharmacists' intervention (% of sufferers), up to 37% savings from HCP spends could be obtained
\As the ailment incidence rises along with its frequency, compounded by high spends per occurrence, the overall treatment spend shoots up – hence, minor ailments like pain and gastro-intestinal conditions tend to incur high costs annually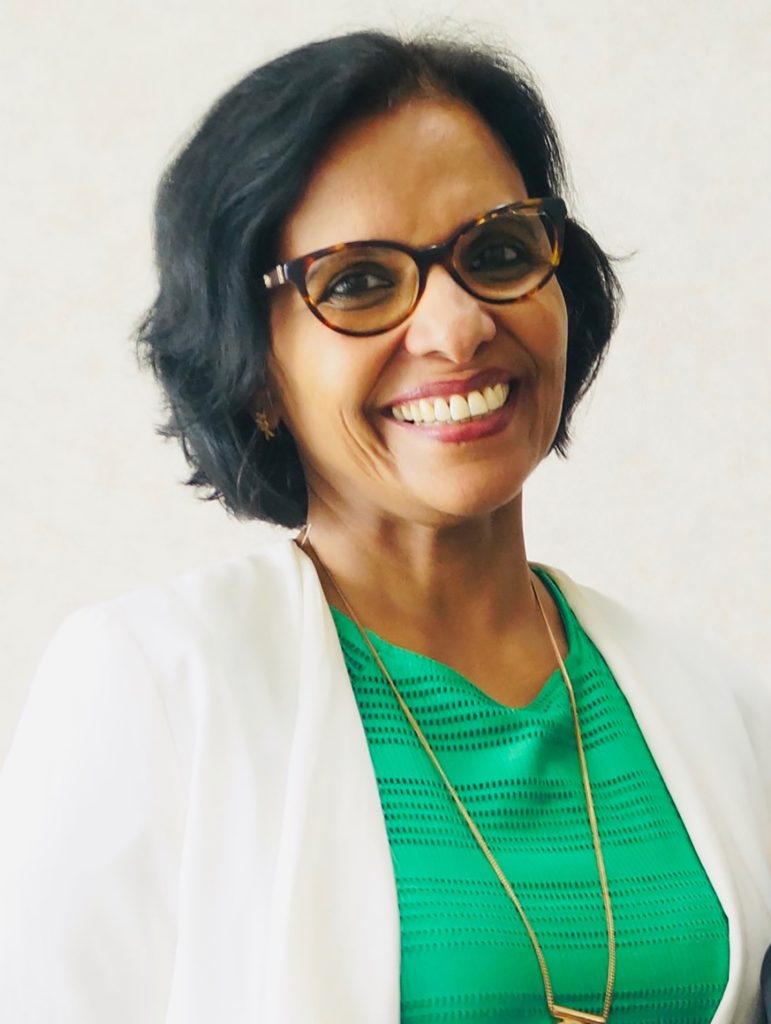 Susan Josi, Managing Director – HHY South-East Asia and Middle East, says, "The study projects the fact that consumers can gain substantially through self-medication over HCP spends for the treatment of minor ailments, thereby proving the potential of an OTC enabled environment in India. At the same time, we need to acknowledge the unwavering trust placed in the HCP's prescription to self-medicate over a period. Promotional Rx-to-OTC switches can be a key driver in this scenario as it creates a win-win situation for all stakeholders, given the familiarity and trust in such brands. The study also highlights that it is time to re-think the role of the pharmacist, who can be integral in driving responsible self-medication, along with empowered consumers who can take well-informed decisions."
Methodology:
The 'Value of OTC in India' study covered 3,010 households spread across India's top 25 metros, tier 1 and tier 2 cities and focused on respondents who are housewives/decision makers for healthcare spends, with age of the sufferer being 12 years+, belonging to NCCS A and B. The sample data was then projected to 123 Mn sufferers in 95 towns with 0.5 Mn+ population. 27 minor ailments spanning across the 6 OTC categories were included in the study, conducted during the period of Feb-March 2021.