MANILA, PHILIPPINES — Spotify is more than just an audio streaming service for listeners, but also a platform that helps artists connect with new audiences and cross borders. At Spotify House at SXSW Sydney®, the program celebrated music cultures of the Asia Pacific (APAC) region.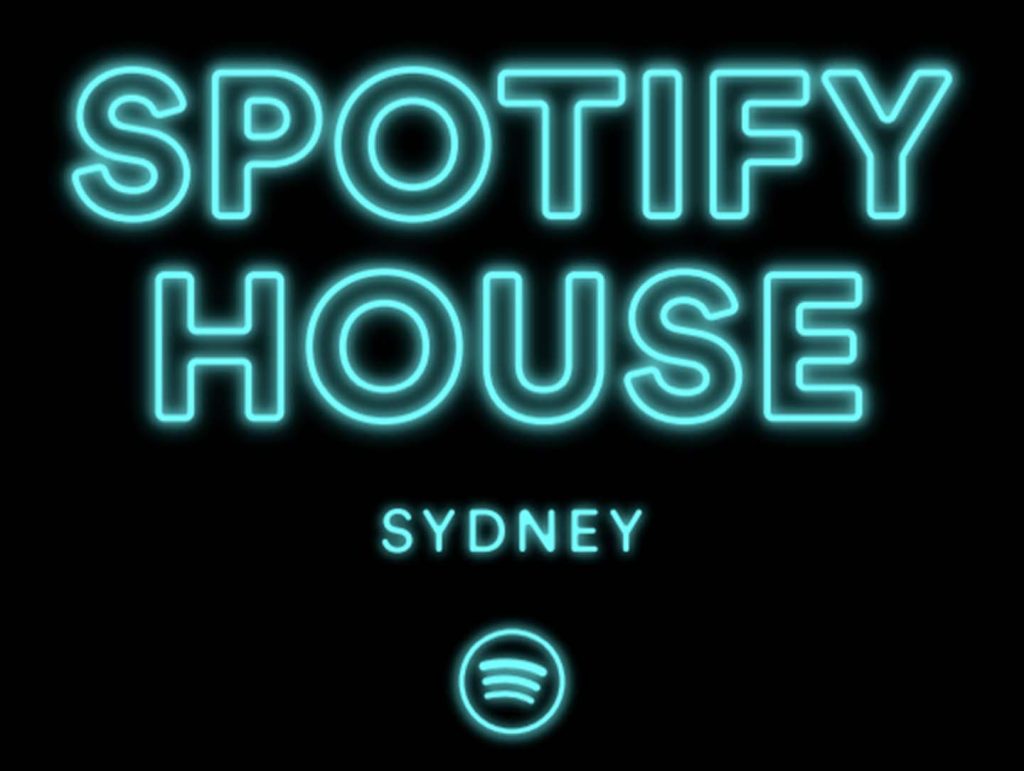 In the newest episode of Spotify: For The Record, which gives listeners a sneak peek at Spotify House at SXSW Sydney®, Spotify General Manager Asia Pacific Gautam Talwar shared, "I'm proud to say that more artists have been discovered than ever before, and have found more fans than ever before. And that's the beauty of having a platform where artists can cross borders and find success with audiences anywhere in the world as they exist."
Bringing the sounds of Asia Pacific to the world
Asia is home to an array of cultures and a multitude of unique artists and creators, and fast becoming a global cultural hub. Spotify aids these incredibly diverse groups of genres and artists in building a global audience.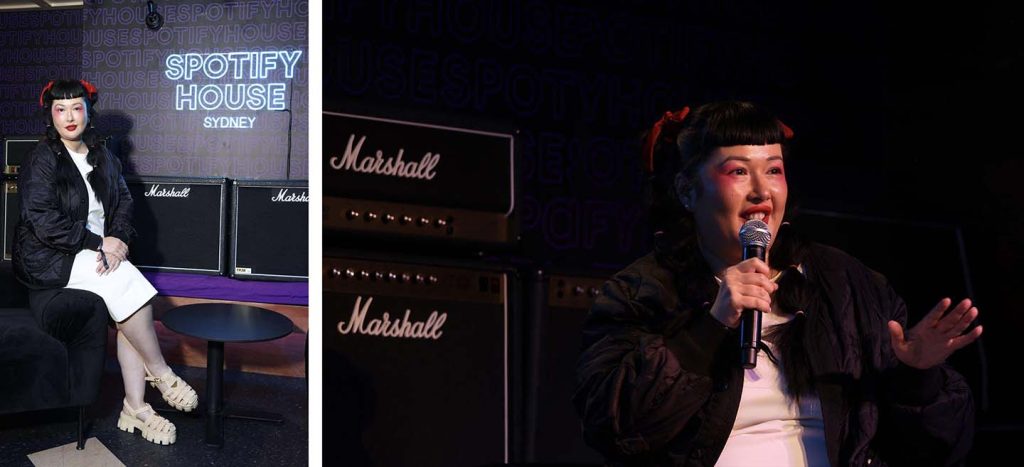 Sulinna Ong, Spotify Global Head of Editorial for Music, emphasized how Spotify combines machine learning capabilities with a thoughtful blend of global and local curation, delivering personalized music experiences to over 551 million listeners.
P-Pop sensation SB19 attested to the role power of Spotify in their journey in the podcast. They stated, "Streaming and playlisting have really helped us big time to be discovered because every time we have releases, we see our music on Spotify's New Music Friday playlist alongside other artists across the globe, and this really helps us. Spotify supports artists from the Asia Pacific region, allowing us to introduce our music to unexpected territories."
Putting Asian artists on the map — creatively

With a rising growth of K-music, Spotify House at SXSW Sydney unveiled three talented artists, Sam Kim, JUNNY and So!YoON! Showing why their craft is listened to globally.
"The country's music scene is so diverse, filled with hardworking and talented artists," Jungjoo Park, Spotify Head of Music for South Korea, remarked. "As witnessed by our Spotify House K-Night at SXSW Sydney, we're always looking for ways to showcase the wide range of Korea's music scene, and will continue to do our best to connect more Korean artists to more fans and listeners worldwide."
South Korea's influence extends to neighboring countries, including the Philippines, Thailand, and Indonesia which serve as some of the top export markets for artists like JUNNY and So!YoON!. So!YoON! emphasized, "I believe culture exchanges happening offline are crucial, especially for Asian Pacific music artists to stand together and spread their music."
EQUAL and RADAR: Empowering Asian talents to break through
The leading platform also brought EQUAL and RADAR artists to the forefront during the Artists Showcases at the Spotify House.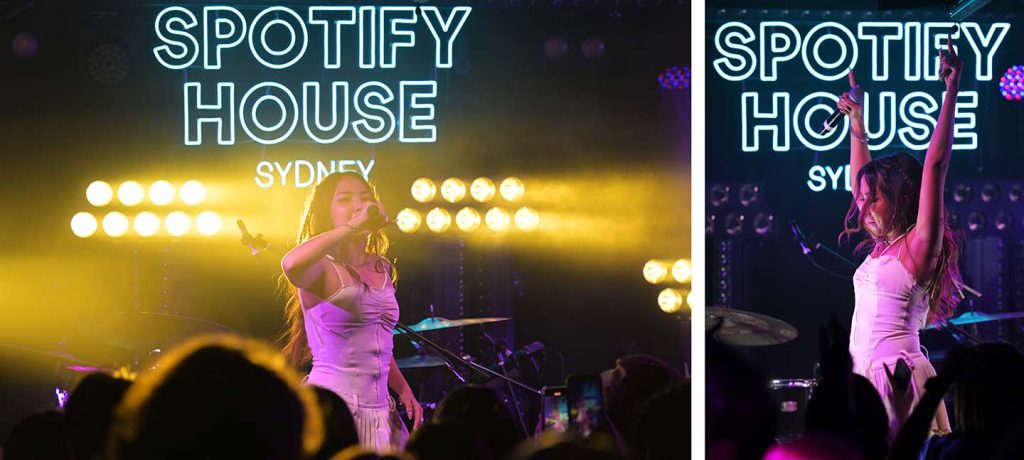 Thai sensation MILLI had her first performance on the Australian shores. MILLI shared, "I'm grateful for the opportunity to connect with new audiences who might enjoy my music! "
In 2023 alone, Spotify generated ten million artist discoveries from EQUAL playlists. Since 2021, EQUAL artists received nearly one billion editorial streams within the first month of joining the program. EQUAL artists have also been added to over 5,000 different Spotify playlists.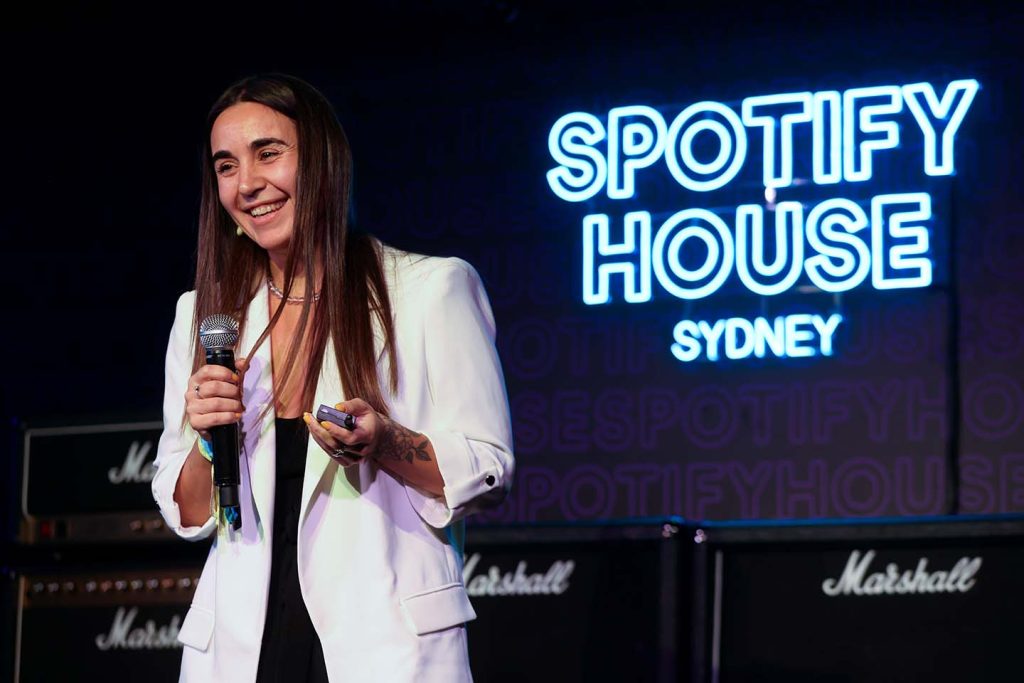 There's still far more to do in making women more visible in the music industry. Bel Aztiria, Spotify Lead of Global Music Programs, Social and Equity, shared, "EQUAL was born in 2021 because women are underrepresented in music. Less than 25% of artists, less than 13% of songwriters and just 3% of producers are women – these are very harsh numbers – We know that equity is a social issue. We will continue to use our resources and our platform to build spaces, create networks and opportunities for women artists all around the world."
Bel also noted how music fans and the industry can help the mission: "What we choose to listen to shapes our brains. Music is a part of it and it has a transformative power. We live in a moment where we're all looking for ways to contribute to make change, and listening to music made by women, going to their shows, sharing their music is a way you can do that, and we'd love for you to join us in that mission."
Spotify's RADAR program creates opportunities and pathways for discovery within various markets across the globe — with artists being added to over 5,000 Spotify playlists since the program launched in 2020 and more than half of these artists have gone on to be added to more playlists in over 10 markets around the world. Hannah Beeching, Spotify Lead for Global Music Program RADAR, shared various ways RADAR can help artists "We work in lockstep with artists to create bespoke goals and then work out how we're going to get there together. We want to create space for artists to tell their story in the way they want it to be told through long formats like mini-documentaries and also short-form social content series as well."
K-Hip Hop sensation and RADAR artist Huh has wowed crowds of Spotify House at SXSW Sydney at the Hip Hop Showcase. Huh showed the audience from across Asia Pacific why Korea will soon be known for far more than just K-Pop, with hip-hop taking over the country and producing many export-ready global acts.
Huh said: "I have loved seeing my music enjoyed in so many places around the world thanks to Spotify, so bringing K-Hip Hop to Spotify House next to fellow Hip Hop artists from here has been so cool. Really motivates me even more to grow as an artist!"
It's clear that the power of Spotify's platform not only helps Asia Pacific artists to top the charts in their home country, but to also cross borders and top the charts elsewhere. These showcases at the Spotify House in Sydney provide a glimpse into the creative contributions of Asia Pacific artists.
For more illuminating insights from the music industry tune in to the latest episode of Spotify: For The Record.