MUMBAI, INDIA — Experience Commerce, a leading digital-native agency and Cheil group company, has announced the launch of its global content production arm, EC Studios. This new content arm extends Experience Commerce's offerings by providing high-quality production and post-production at scale and amplifying the reach of some of the world's most influential brands by creating new-age content for them. EC Studios will empower brands to accomplish their present and future communications goals through creative storytelling, cutting-edge production, and new-age content.
With content consumption becoming increasingly personal and heavy, it has led to the rise of a new wave of creators and media sources that leave viewers spoilt for choice. However, even as attention span drops, demand continues to grow, and content that's creative, compelling, distinguished, and backed by advanced technologies, will guarantee maximum viewership and ROI, as it's heavily tied to a brand's growth and visibility.
EC studios will be a platform, medium, and agency-agnostic powerhouse for brands, content creators, and advertisers. The service offerings under EC Studios will include end-to-end production; right from ideation to scripting, planning to production, to high-quality post-production, and in the next phase, focus on being ready with new-age content for Web3 (metaverse)​. This new arm will also provide Live commerce services to D2C brands which will include setting up an exclusive and non-exclusive studio, equipment to manpower, operating the same end-to-end, and helping the brands create content universes to reach out to consumers directly.
Having successfully set up and operating an exclusive studio in Gurgaon, EC Studios is already managing live commerce content for one of the world's largest consumer durable brands on a day-to-day basis.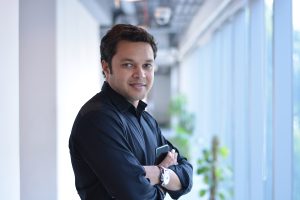 Commenting on the launch of EC Studios, Umesh Bopche, CEO of Experience Commerce said, "Content is king, and we have heard this over the years. But the way we create and present content is changing and evolving by the second. It is of utmost importance for brands to turn their attention to the creation of content that is innovative, aligned with brand objectives, and also resonates with the audience. With EC Studios, we plan, propose, consult, and produce various areas of creation beyond the simple concept of 'making' for our clients. We aim to create content that is crisp and beautiful by minimizing the limitations we encounter with the fastest turnaround time, and thinking about the current and future communication goals of the brands. The talented team at EC studios has a collective experience of producing more than 500 campaigns who settle for nothing less than ensuring the best creative output, and we take this as a pledge to create high-quality content for brands."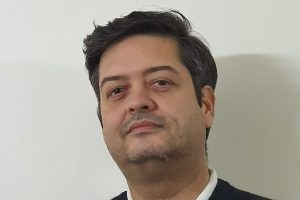 Sanjeev Jasani, COO of Cheil India added, "The launch of EC Studios is a milestone for Experience Commerce. This represents the strategic repositioning of the agency, which we believe is required in this day and age. Over the last 8 months, we have seen a huge demand by EC's clients for attractive content. We have now reached a scale where we believe we should carve out EC Studios into an independent business to focus on our client demands. This will give us more power to drive quality, speed, and economies of scale for our clients. Under the helm of Umesh, we are sure that EC Studios will create top-quality, innovative, and compelling content for brands, agencies, and the media industry at large. I wish Umesh the best of luck."
Recently, EC studios put in place popular ads for SUGAR Cosmetics (featuring Ranveer Singh and Tammanah Bhatia), for Linen Club (Aditya Birla Group) Onam campaign (featuring Malayalam stars George Korra and Parvathy Malla), and multiple films for PlayerZpot, among others.