SINGAPORE – Award-winning agency network, dentsu Asia Pacific (APAC), today announces the appointment of Rachel Ooi as Chief Growth Officer (CGO), Customer Experience Management (CXM) for its Asia Pacific operations. With dual reporting lines to Zhengda (Z) Shen, CEO, CXM, dentsu APAC and Owen McCorry, Global CGO, CXM, dentsu, Rachel will be responsible for bolstering CXM's regional footprint through new business and organic growth, working closely with Media and Creative leads on integrated opportunities. She will also lead the regional roll-out and implementation of the sales platform across all sales and account management functions.
"Dentsu's CXM service line continues its rapid expansion via the Merkle brand, with nearly 4,000 people based out of APAC. Our mission is to help the best brands in the region as well as those globally, to create Competitive Advantage through the enablement and activation of Total Customer Experiences in Marketing, Sales, Service and Commerce. Rachel has an impressive track record, is results-driven and skilled in leading high-performance teams and projects across various sectors, especially Tech Innovation and Digital. Her background and experience will ensure we continue to lead in this space." Said Z.
Rachel joins dentsu from Accenture, where she was Managing Director, Industry X.0 Lead (Growth Markets) based in Singapore. Prior to that, she was with General Electric (GE Digital), where she led Ecosystem Alliance for the APAC region. In this role, she was also General Manager for the ASEAN Enterprise Sales team. She brings with her more than 20 years of experience, with core competencies in Strategy & Business Development, Digital Transformation, Enterprise Sales Excellence, Marketing & Operations Leaderships, Ecosystem Alliances, Sustainability, and AIoT-IIoT-IR4.0-5G-B2B Cloud Platform Solutions. All for the purpose of solving complex problems to better lives.
"We believe focusing our business capabilities around customer experience is the greatest advantage we can give our clients. Hence, we need someone like Rachel, who has proven strategic vision growing businesses and challenging the status quo. Most importantly, she will deliver client centricity across APAC markets, bridging cultural nuances, which is fundamental to success in this dynamic, fast-paced region." Said Owen.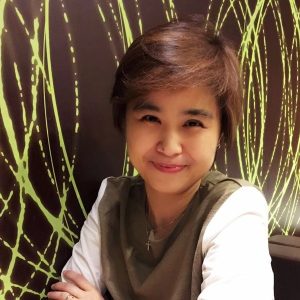 Rachel said: "dentsu has world class capabilities in CXM through Merkle and huge growth potential in APAC. I am excited to join the team at such a pivotal time for the business, especially when this growth opportunity collides with a seismic shift in changing consumer and business habits seen globally in the past year."
There is wealth of opportunities to drive business outcome for clients amidst transformations and convergence, evolving into a "Digital-first, cloud-scaled, and AI enabled Circular Economy". It is now an era of "Digital Genesis". CXM is the weakest link today in many organisations that are in transition, where there is an urgent need for creativity working with digital innovation and human-centric engagements for continual customer intimacy and business success. I look forward to working with the team to make fundamental impact and deliver value for our clients." Rachel added.
The appointment commences with immediate effect.