MANILA, PHILIPPINES– It's difficult to imagine the landscape of Philippine marketing and advertising without the presence of Unilever Philippines–home to some of the country's most well-loved brands, and each with its own share of iconic campaigns that have etched themselves onto mainstream consciousness. And yet, behind the triumph of these household names, Unilever's Country Media Director Dennis Perez proves that success in the field is not paved by a single path.
The media chief shares, "I didn't actually go to a business school or a marketing school. But I'm still a human being who can mine insights, and can get in the perspective of our consumers."
It would be only fitting to think of Unilever as Perez's second home, with the media honcho clocking in 19 years with the company. A licensed engineer with a degree in chemical engineering from the University of the Philippines Diliman, Perez began in the research and development (R&D) department, creating and formulating claims for Unilever's brands, a department he happily worked in for two years before making the shift to the marketing department.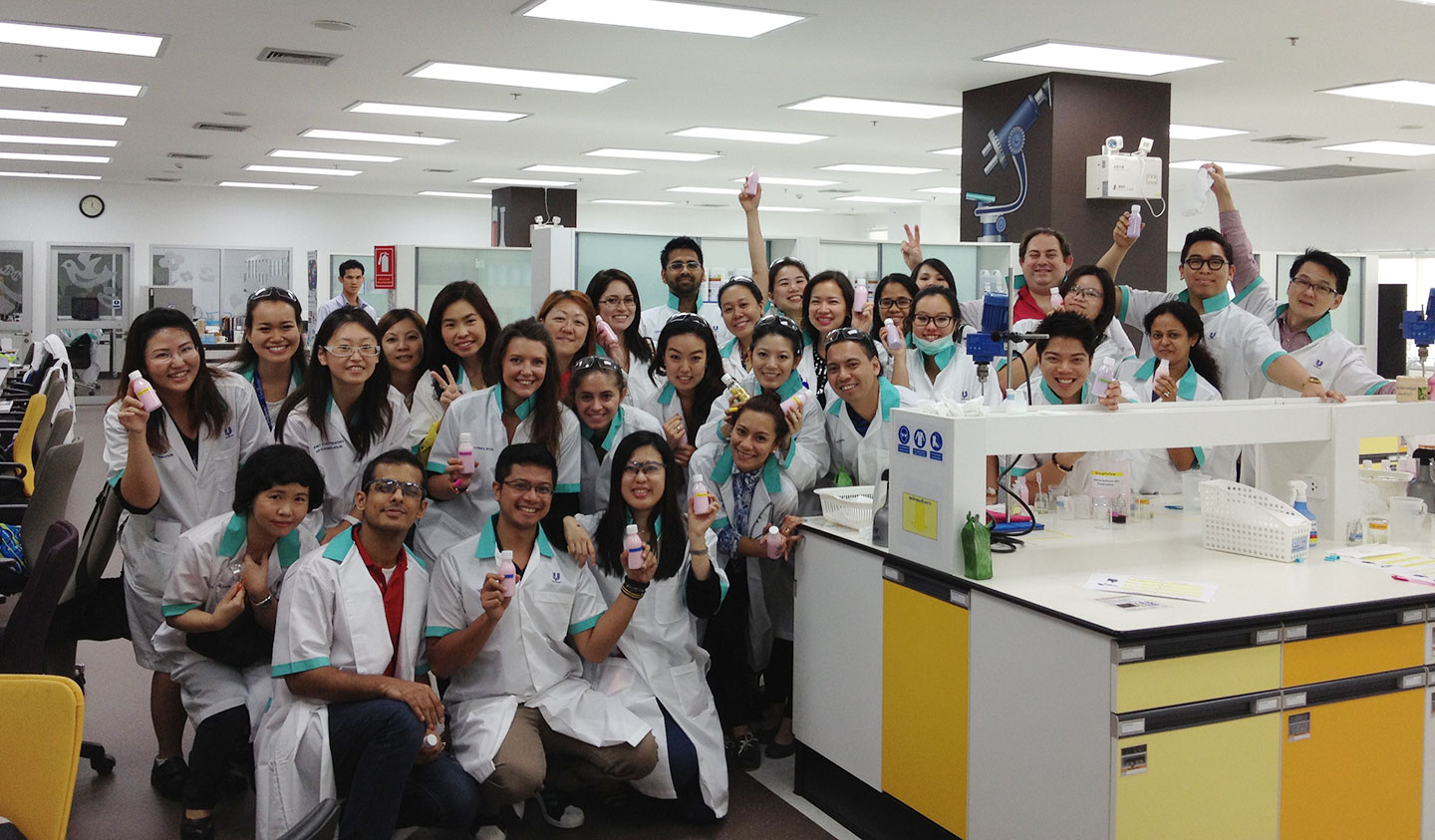 The turning point came when Perez was present at a storyboard meeting with their creative agency to provide insights on their product claims. Yet the meeting would stoke a long-lost passion for filmmaking—one of Perez's multitude of interests—and serve as a foreshadowing of sorts to a future illustrious career as one of the country's most prolific marketers.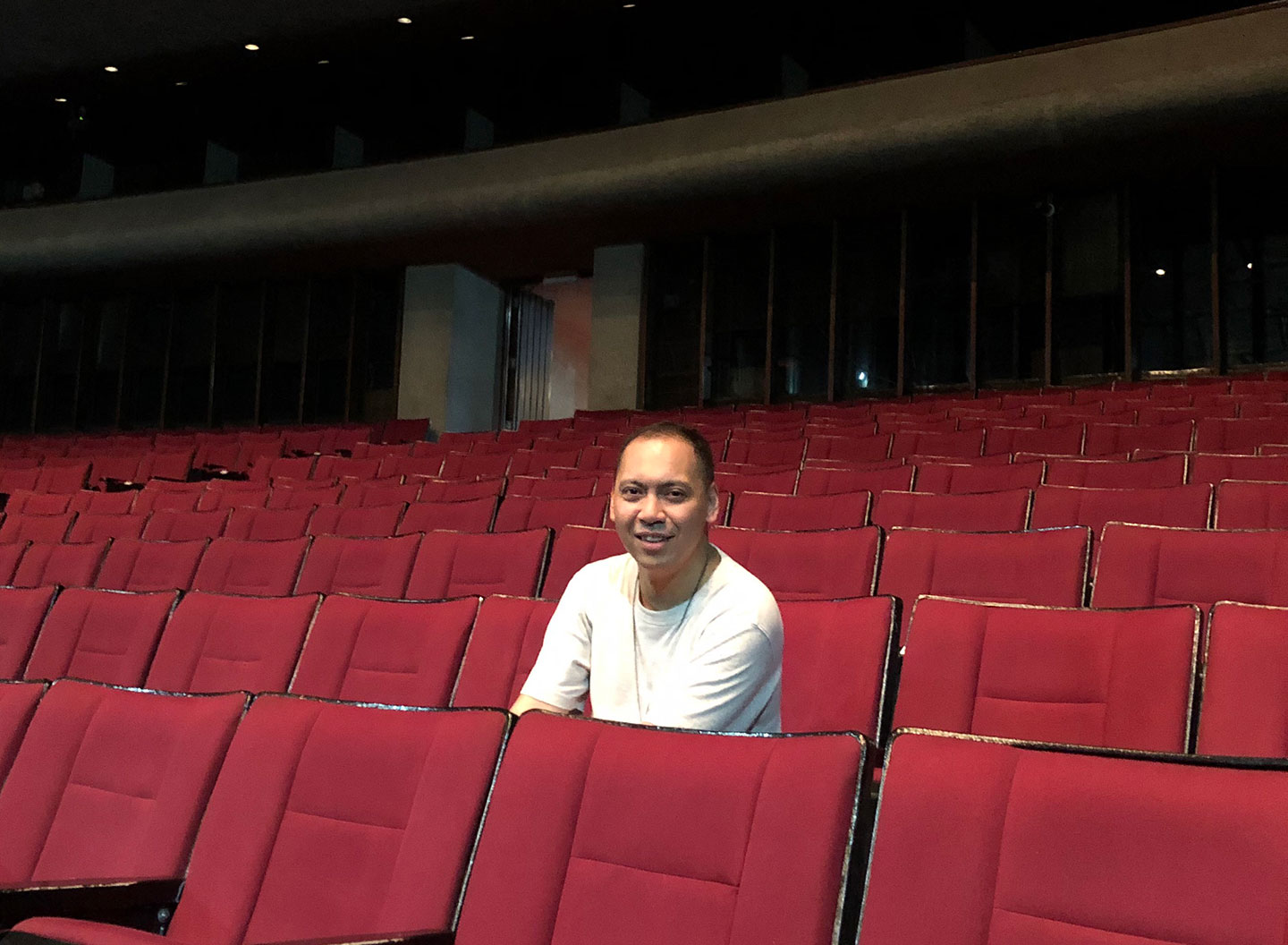 Perez narrates, "There was a time when we were reviewing a storyboard and I was already commenting on the storytelling, and not just on the product claims or to how the product should be depicted in the film. I remember the brand director [at that time] really got surprised, and he was the one who suggested, 'You know, you should actually try marketing, because what you're saying is very insightful.'"
And so he made the shift, and the rest is history. That isn't to say that he's completely abandoned his former background, and as Perez proves, logic and magic are not mutually exclusive.
"Engineering has never left me"
"Of course, I don't use the title anymore, but I'm really proud that I'm an engineer. At the end of the day, if you're in a business, it's all about understanding opportunities. How to grow the business, and being able to analyze what's the best route in order for you to address it. And one thing that I carried from my practice, as an engineer, is this clarity of purpose, and also my objective, analytical power that works to our advantage in Unilever."
While Perez's background in engineering may make him stand out in a pool of marketers, the media chief insists that the marriage of data and creativity is the future of marketing. Perez shares, "The question that usually comes up is, 'How do you balance between driving emotions and driving performance when it comes to marketing?'
Before we fall into the danger of prioritizing storytelling versus data versus commerce, emotions versus performance metrics, I think the debate should actually be on what are we trying to do?
And once we have defined the objectives quite well, I'm sure we will be able to find the right marketing approach using digital to tackle the objective that we're trying to achieve."
For Perez, while data drives and informs content in campaigns, the key to fostering holistic experiences is going beyond analytics, leveraging digital information to create campaigns that truly connect.
Marketers need not look far for examples. With the COVID-19 crisis throwing brands and consumers for a loop, the pandemic may have ushered in an unprecedented era in brand marketing where the marketer becomes the consumer. As Perez says, "Normally as marketers, we are in the in the business of mining insights. We need to connect with our consumers and try to understand what goes on in their lives in order for us to connect the brands better. For decades, we've been observing normally or from a one-way mirror through FGDs (focus group discussions). But because of the pandemic, for the first time, marketeers are experiencing the same thing as what our consumers are experiencing as well. All of us are locked out, all of us are have fear of getting the virus, all of us also experience the difficulty of like working from home, and staying with their families and staying with them 24/7. And all of us are basically also know the feeling of being disconnected from our friends and our loved ones."
Amidst a previous era of unchanging demographics and insights, Perez muses that in spite of current events, the present is an opportune springboard for marketers of all ages. "My advice for marketers, both young and old, is just immerse yourself in what's happening right now. We don't need to go to FGDs, we don't need to go to one way mirror rooms again. Because I think right now is basically we are in one big social experiment together with our consumers."
Such pioneering insights can only come from seasoned experience and a constant knack for innovation, never staying stagnant. A testament to Perez's work ethic is his uncanny ability to juggle multiple roles and interests: aside from heading Unilever Philippines' media division, he is also president of the Internet & Mobile Marketing Association of the Philippines (IMMAP), a hobbyist filmmaker, a tennis player (he competed in the National Junior Tennis team in his younger years), and a design enthusiast. He credits his well-rounded persona to what he calls a "virtuous cycle", a never-ending loop of energy that spill from one passion to the next.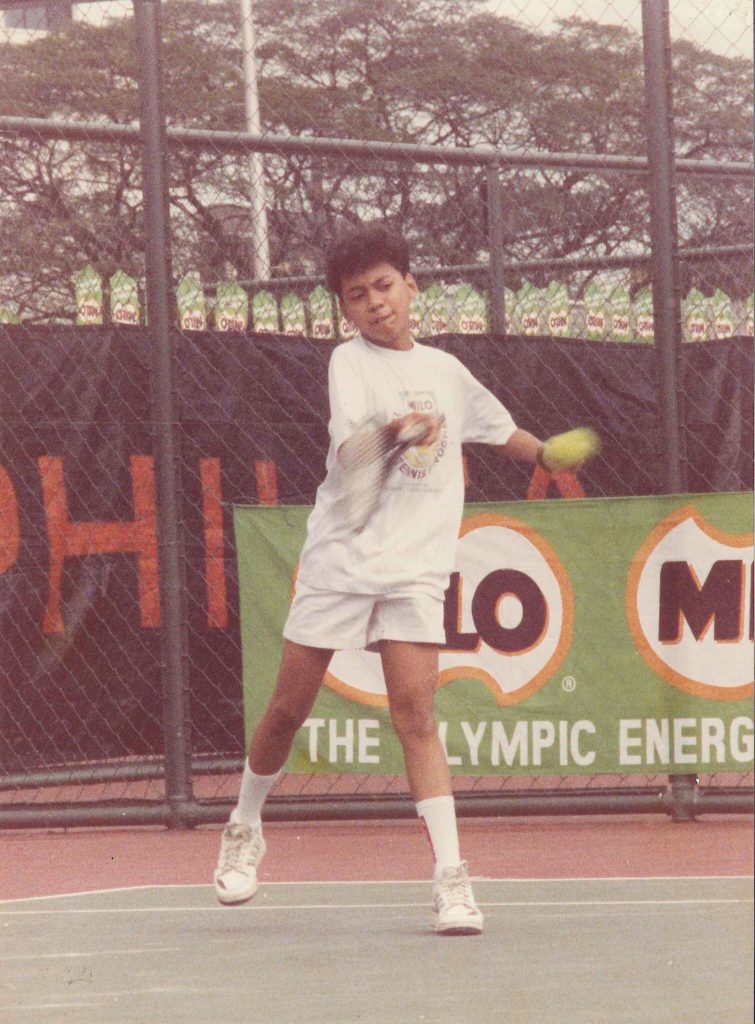 "I tried to make sure that what I do in Unilever, and what I do outside as well of work, are all connected in a certain way", he explains. His work and involvement in IMMAP, for example, enriches what he does in Unilever, while his discipline and competitive spirit from playing tennis helps keep himself at the top of his game at work, and so forth. Perez narrates, "when I shifted from R&D to marketing, one thing that I told my boss was, "You know, I'm a frustrated filmmaker." Surprisingly, they actually allowed me to enrol in film school while working at Unilever, so I took a crash course on filmmaking." As a film school graduate, Perez has developed a keen eye for visual details in his brands' commercials and campaigns that other marketers may be oblivious to.
A unique background and a range of eclectic interests are what make Dennis Perez a cut above the rest. Yet after almost two decades in the industry, Perez wants to be the norm for marketing professionals, not the exception. Filipinos are natural-born storytellers, he says, and this instinct for good stories and emotion is what gives our country the potential to be known for world-class marketers.
One goal he hopes to accomplish outside of his role in Unilever, and in his capacity as IMMAP President, is to help uplift the digital marketing practice in the Philippines at a world-class level, utilizing the digital platform holistically to create world-renowned, beautiful brand experiences.
"I really hope that someday, we can achieve a Cannes Lions the field of digital. And together with other leaders in the industry, we can really work together in order for us to really elevate that practice here in the country."