MUMBAI, INDIA — Wondrlab and What's Your Problem have hired Mandar Sawant and Sherwin Mascarenhas, senior creative talent with social, digital, and platform-first expertise.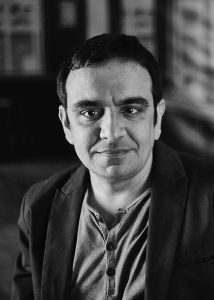 Amit Akali, CCO and Co-founder Wondrlab, explains, "At Wondrlab we've always had truly integrated teams – people with digital and social expertise, working in the same team with people from mainline backgrounds. The mandates handled by them will be digital, social, and in most cases, entire integrated mandates, but it's one team that delivers the best solution across platforms and mediums.
Our intention is to do the very best social, digital work in the industry. Both Sherwin and Mandar, have done some cutting-edge, award-winning work for brands like 5-Star and Samsung. They've further brought in some exciting, young digital talent with them. We're looking forward to them pushing the creative envelope at Wondrlab. "
Mandar comes with nearly 11 years of experience in advertising, having worked majorly in the digital realm, on brands like Vodafone, Samsung Mobile, Diageo Johnnie Walker, Black & White, Cadbury 5 Star, Maruti Nexa, Monkey Shoulder, to name a few. Mandar was an integral part of the Samsung x Nat Geo India award-winning campaign #UncoverTheEpic. Mandar will be working closely with creative leads, Dipti Rode and Tanuj Khanna.
Mandar said, "I'm stoked to be a part of the Wondrlab WYP squad. The goal is to push the envelope in creativity and do more innovative and digitally clutter-breaking work for brands. It's also a great opportunity to work under the mentorship of an inspiring
creative leader like Amit Akali."
Sherwin Mascarenhas joined WondrLab as Content Director, reporting to Sameet Ali Soni and Rahul Mahajan, the Content Leads. Sherwin comes with over a decade of experience in digital advertising and platform-first thinking, having previously worked in the digital and integrated teams at Ogilvy, Publicis, and WYP Brand Solutions. He's worked on brands like Cadbury 5 Star, Cadbury Perk, Cadbury Fuse, Vodafone, Ferrero Rocher, Nutella, Siemens, Changi Airport, and a few others. He was a part of the Impact Top 30 under 30, 2020, and has won various awards, including for Cadbury 5-star 'Do Nothing Assist'.
On joining WondrLab Sherwin said, "As a digital-first thinker, joining WYP WondrLab is an amazing opportunity to work with people and brands who truly think platform first. It's also great to work with an inspirational mentor like Amit Akali again."