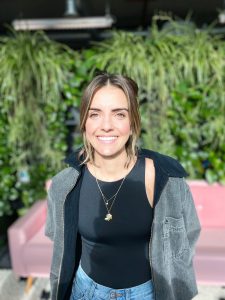 LONDON, ENGLAND — BAFTA, EMMY, and GRAMMY-nominated Untold Studios are excited to announce Rochelle Palmer as Managing Director.
As one of the founders of Untold Studios, Rochelle has led the creative studio from a start-up to a team of more than 200 creatives and producers in London and Los Angeles.
Rochelle will continue to lead the Music, Production, and Originals divisions of the world-class studio, responsible for creating iconic work for brands and artists, including Beats, Nike, Adidas, Adele, Rita Ora, and Stormzy, as well as hit digital shows like Trainspotting with Francois Bourgeois. Rochelle will also work closely with the Untold Studios award-winning VFX team, keeping a holistic view of the diverse output of the studio.
Rochelle will continue to champion the studio as a destination for outstanding talent.
Untold Studious Co-founder and CEO Darren O'Kelly explained, "Rochelle is a proven business leader – smart, energetic, and imaginative – restlessly pursuing creative opportunities for our team, clients, and partners. Rochelle is a modern leader for a future-facing studio."
Untold Studious Chair Kerry Glazer said, "Rochelle is the very definition of an empathetic business leader. Commercial, client-centric, and operationally excellent, she is key to Untold Studios' exponential business growth. Her authenticity, open management style, and commitment to the well-being of the team has played a huge part in driving the studio's success, making her an empowering role model that is vital to a creative business."
Rochelle commented, "I am passionate about ensuring Untold is an exciting, high-performing, and inclusive workplace, valuing our diverse perspectives, talent, and clients. I will continue to champion a culture of transparency, integrity, and accountability to achieve our collective creative ambition."