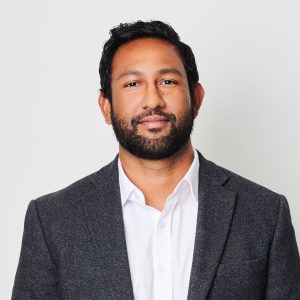 CANBERRA, AUSTRALIA — R/GA, a global digital product and marketing company, has launched its new government practice led by Tish Karunarathna, who will oversee a newly formed partnership between the agency and the Australian Government as its founding client. This partnership adds to R/GA's Australian client portfolio, which includes Toyota, Nike, Google, Victorian State Government, and TPG Telecom.
This work will see the global creative and digital product agency build a large-scale team that leverages R/GA's core practices, and services the client in Canberra, Sydney, and Melbourne. R/GA's new practice will help the government create a more human future by bridging the gap between public policy and citizen engagement. With a focus on emerging consumer attitudes and behaviors, it will leverage the award-winning agency's existing capabilities across brand, communications, experience, data, and technology.
Michael Titshall, Senior Vice President for Australia at R/GA, said, "More than ever before, governments need to adapt to changing societal expectations at speed. Tish has a track record of leading ground-breaking work and a deep understanding of Australia's public sector."
Tish has worked with clients including the Department of Defence, Services Australia, Australian Institute of Sport, Macquarie Group, Qantas, and University of Western Sydney, and garnered global awards including Clios, Good Design, and both Adobe and Sitecore Experience Awards.
Michael added, "Tish has led award-winning brand, customer, and technology transformation programs across government, enterprise, and start-up sectors. Most recently, he was a Director at Deloitte, where he led the integration of its digital capability across consulting practices and technology alliances to better serve the needs of its Federal Government clients."
Tish said he is looking forward to building on his previous experience spearheading government strategy at Deloitte, Merkle, and Isobar. "It is essential that Government sees creativity as a transformational tool to orchestrate human experiences. Over the last eight months, I've been excited to see a genuine appetite for new thinking, new ideas, and new approaches to solving public policy challenges. R/GA is an agency in a category of its own: combining the strategic thinking of a consultancy, the brand and communications of a creative agency, and the product design and engineering of a tech unicorn."