MANILA, PHILIPPINES — Eastern Communications, one of the premier telecommunications companies in the Philippines, trudges on as it completes its commitment to expanding its network footprint across the archipelago.
Earlier this year, Eastern Communications announced an allotted PHP 3 billion for its network expansion, alongside entering key areas in Visayas and Mindanao during the first quarter of the year. The telco continues to sustain this effort through various means, in hopes of being present in more underserved areas. Eastern Communications now introduces more diverse business tools that cater to those with larger and smaller enterprises, launching variants of its Fiber1 internet service, expanding its network connections, and embarking on an ambitious project to lay out the country's longest submarine fiber cable network.
Connecting the country
Providing connectivity for all Filipinos continues to be Eastern Communications' mission, as it seeks to provide better access to reliable and affordable internet connection across the country. By helping Filipinos navigate through the new digital economy, adapt to various industry disruptions, and transition smoothly into a post-pandemic economy, Eastern Communications fulfills its part in community and nation-building and helping the economy flourish.
Currently, Eastern's fiber-powered Internet services are present in a number of promising locations such as the National Capital Region, Cordillera Administrative Region, Ilocos Region, Cagayan Valley, Central Luzon, CALABARZON, MIMAROPA, Bicol, Visayas, and Mindanao. This proves Eastern's commitment to supporting and equipping the areas in need with reliable internet service. The telecommunications company also eyes to expand its footprint to other major cities such as Roxas, Zamboanga, and Tagbilaran City this year.
To provide connectivity solutions to businesses and customers in remote and provincial areas, Eastern is targeting to enter more of these places in 2023 and 2024. The company has identified key cities for its network expansion from the remaining regions of the country.
"Access to Fiber-powered internet in these rural areas will help emerging businesses to thrive, local tourism to flourish, encourage more investors in the cities and as a result, it will allow favorable outcomes such as giving rise to livelihood opportunities, modernization, and aid in the overall economic development of every community," shared Mike Castañeda, Eastern Communications Head of Sales Division.
With speeds that range from 10Mbps to 100Mbps, Eastern Fiber 1 is ideal for SMEs in need of Internet connectivity with higher bursts compared to traditional DSL but does not require latency optimization. Depending on the type of business, you can decide on a Fiber 1 plan based on what best suits your needs.
Deploying the Philippines' largest undersea fiber cable network
With the country's archipelagic geography, establishing inter-island connections is a challenging feat, and it has always been crucial for Eastern Communications to bridge these gaps. Eastern Communications, along with consortium partners Globe and InfiniVAN, successfully began the deployment of the Philippine Domestic Submarine Cable Network (PDSCN) to boost connectivity with the country's longest submarine fiber cable network. The fiber links are over 2,500 kilometers long, and the PDSCN project is expected to interconnect major and minor islands with points such as Sorsogon, Masbate, Boracay, Zamboanga, and Siargao, among other locations, in the span of nine months.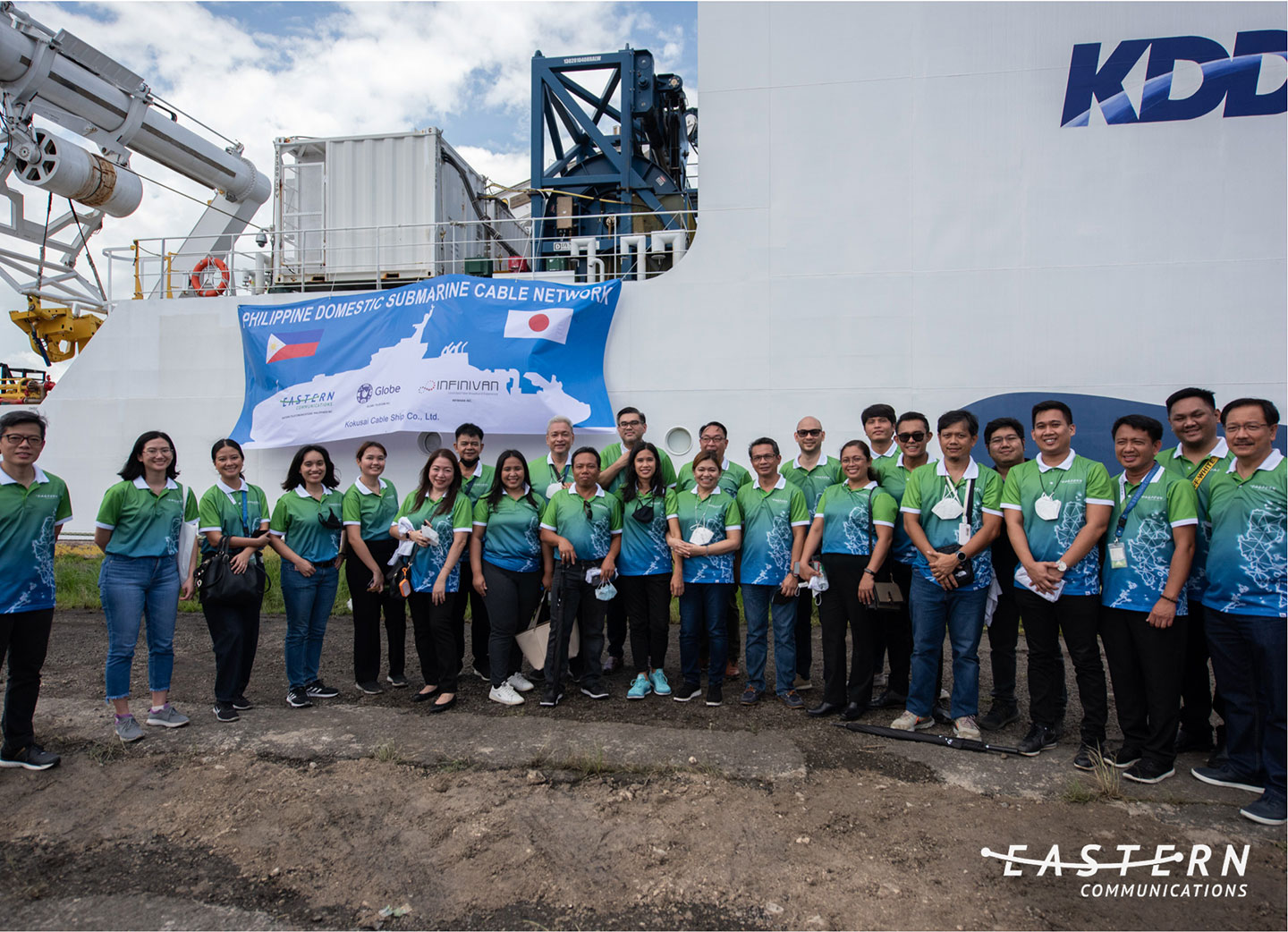 Servicing enterprises, no matter their size
Eastern's expansion efforts are not only made to further improve the quality of services offered to its customers, but it will also fulfill its promise to provide reliable business-grade connectivity and personalized services for schools, businesses, government, and organizational activities.
Eastern also increases its efforts to cater to the needs of small-and-medium enterprises, by launching efforts to increase employment demands and offering solutions to the tourism industry. The telco has also diversified its product suite to help businesses mitigate typhoon and disaster risks, adhere to pandemic protocols, and digitize their operations and services.
To learn more about Eastern Communications' services, visit their website.