MANILA, PHILIPPINES — While micro, small and medium-scale enterprises (MSMEs) are the most vulnerable to unpredictable economic conditions, their size allows them to roll with the punches and be quick to adapt to new environments.
But in a rapidly changing economic landscape where customer needs are evolving and ecommerce is trying to keep up, MSMEs need more than basic connectivity to catch up and aggressively participate in the push for growth.
To give Filipino entrepreneurs more ways to enhance their business operations, Globe Business expanded its portfolio of postpaid mobile plans designed to support their dynamic needs.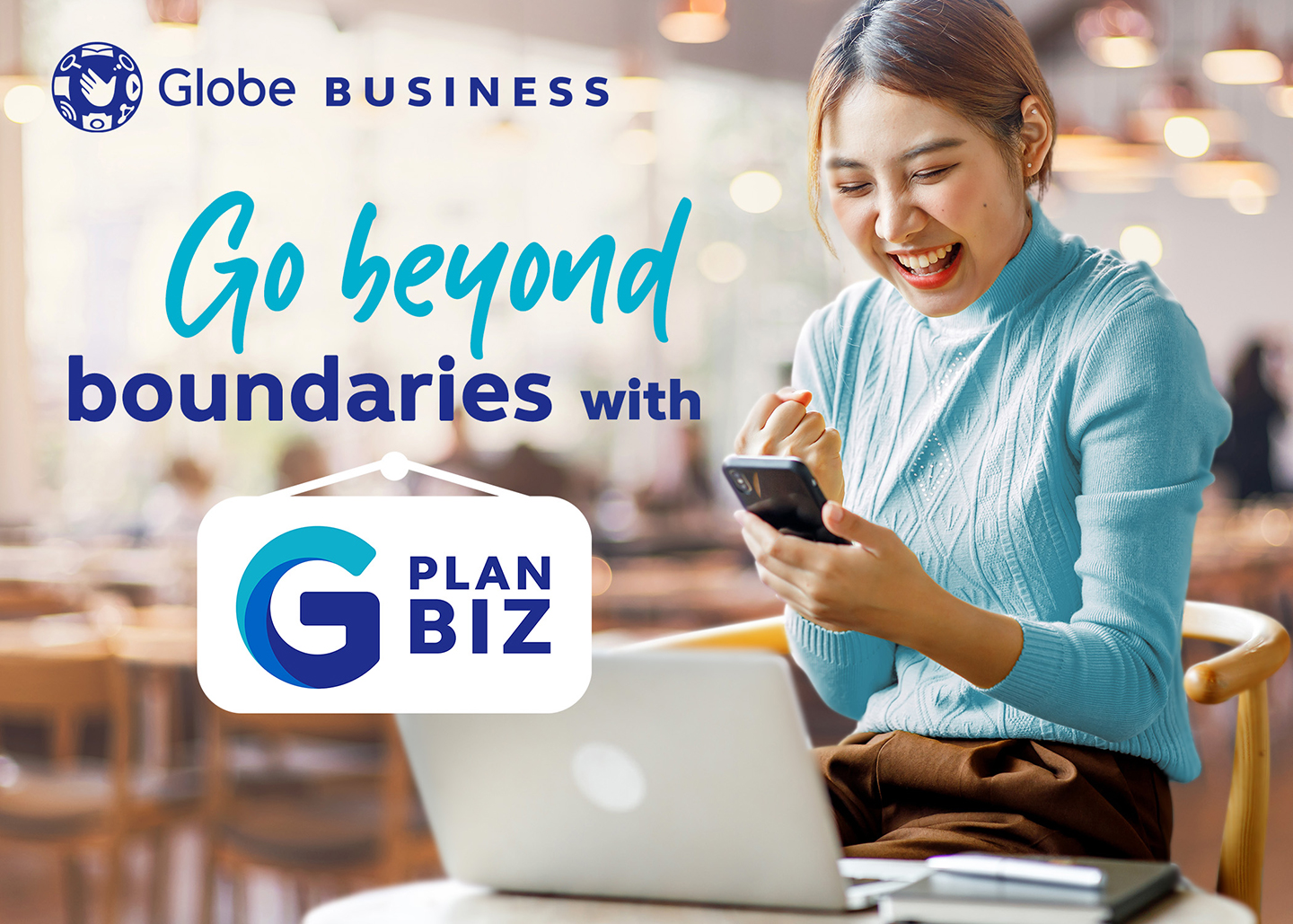 Usher digital transformation along with seamless communication
GPlan Biz is the latest option for MSMEs that are looking for technology that can help achieve breakthroughs for their businesses. These are made-for business postpaid plans that offer more than just on-the-go communication and connectivity, with additional features that address the growing needs of business owner — from robust unlimited 5G, impressive device deals and GCash. All plans also come with unlimited calls and text to all networks and landline as well as other perks that allow businesses to operate more efficiently.
Selecting their plans with GCash allows business owners to do a range of transactions with ease from wherever they are: paying bills or utilities, buying tools or gadgets or even sending payments to suppliers and employees. Plus they still have the option to avail of the value-packed SIM-only plans or with the latest device with GPlan Biz.
Subscribers can also choose from a wide array of inclusions whether to secure their and employees' health with free access to teleconsultations with KonsultaMD, a 24/7 unlimited telehealth membership service, or to boost productivity with free 1GB for Facebook, Gmail or Viber.
"As a reliable digital solutions partner of Filipino entrepreneurs, Globe Business continues to create ways to enhance their mobility experience to help them push the boundaries of their businesses' growth," said KD Dizon, Globe Business MSME Group Head. "With GPlan Biz, business owners have enough room for creativity and innovation to maximize the benefits of a digital economy."
Learn more about GPlan Biz and how it will help your business grow and achieve digital transformation here.