MANILA, PHILIPPINES – Taiwanese restaurant chain Din Tai Fung's largest shop has opened in SM Mall of Asia (MOA) on August 08. Dubbed "The World's Most Famous Xiaolongbao," the food chain marked its opening day by giving away a free 10-piece basket of xiaolongbao to the first 177 tables to celebrate DTF MOA being the 177th DTF shop in the world.
Bringing the world-famous experience to more Filipinos
Din Tai Fung, the global, award-winning restaurant, was brought to Philippine shores by F&B operator and developer The Moment Group in 2015 with its first shop in SM Mega Fashion Hall. Since then, three succeeding DTF shops have opened, continuously drawing diners in with its world-famous xiaolongbao. This year, its new Mall of Asia location is the fifth and largest one in the country, and is the 177th worldwide.
The new DTF shop is an exciting addition to Manila's bayside dining scene, which has been a go-to for large groups and families through the years. It can seat up to 240 diners at a time and features a dedicated takeaway counter where shoppers can conveniently purchase their DTF favorites throughout the day and a third-party private room that's now operational.
"We've been so happy and fortunate throughout all these 7 years since we opened Din Tai Fung in the Philippines— year after year, there have been constant lines, so we wanted to build something bigger to host all the diners and fans of DTF. The shop in Mall of Asia is the perfect place for this, a space as big as our love for Din Tai Fung," said Napa, Moment co-founder and director for creative development.
DTF MOA serves all of the brand's globally renowned dishes, including its award-winning xiaolongbao, which are handmade fresh daily by specially trained xiaolongbao kitchen masters called shifus. A display window features prominently at the shop, giving diners a chance to observe its shifus at work. Each shifu churns out about 20 perfect soup dumplings per minute using techniques that have been passed down and honed through generations.
The new shop's quality of service is equally remarkable. Following in the footsteps of earlier DTF restaurants in the Philippines (SM Megamall, Rockwell, BGC, and Greenbelt) and consistent with DTF shops around the world, DTF MOA pays close attention to every detail of the diner's journey. The shop abides by a meticulous "Happy OC" procedure as it brings diners the DTF experience, from the way guests are greeted to the way food is prepared and served—most notably in serving xiaolongbao, which are rolled, cut, and weighed to a specific number of grams, before they are filled, wrapped, and pleated with 18 to 21 folds. The team behind DTF Philippines, along with Moment Co-Founder and Managing Partner Eliza Antonino, trained under DTF President Warren Yang himself for six months at DTF's global headquarters in Taiwan.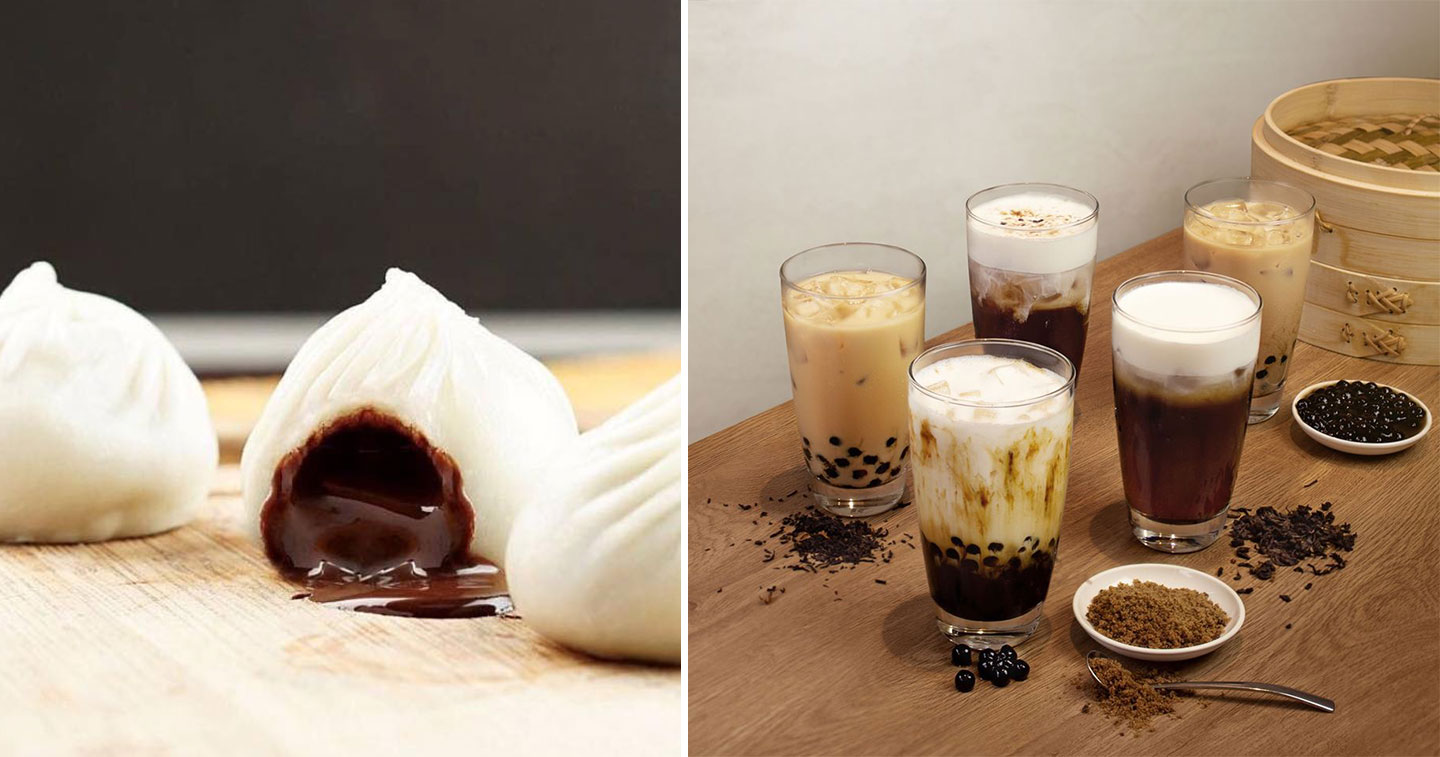 Premium private dining options
Another signature DTF offering is the premium private dining experience. The new MOA location houses three private dining rooms that can be reserved for a consumable rate. Each room can seat up to eight guests, but larger parties can have two of the private dining rooms combined to seat up to 16.
Elevated dining spaces
The singular dining experience at DTF MOA is made even more special by the shop's interior details. It has a beige and gray palette lined by wooden fretwork, which gives the space texture. Its look is uniquely bright and breezy, and creates an ambiance that matches its bayside location.
Art pieces commissioned from Filipino visual artists and frequent DTF collaborators Reese Lansangan and Mars Bugaoan bring even more life and color to DTF MOA's shop walls. Lansangan's mixed media collages of historic DTF moments and elements can be found in the main dining area, while Bugaoan's abstract installations adorn the private dining rooms.
"Reese and Mars are our longtime collaborators at Din Tai Fung Philippines. Their unique pieces can be found in all of our shops, and we purposely set aside space in this new environment for them to echo their work from our earlier locations. The pieces they created for DTF MOA communicate the core message of heritage and tradition that Din Tai Fung stands for," said Miguel Wylengco, Moment's head of creatives and design. "We hope that their art can give our diners a sense of place."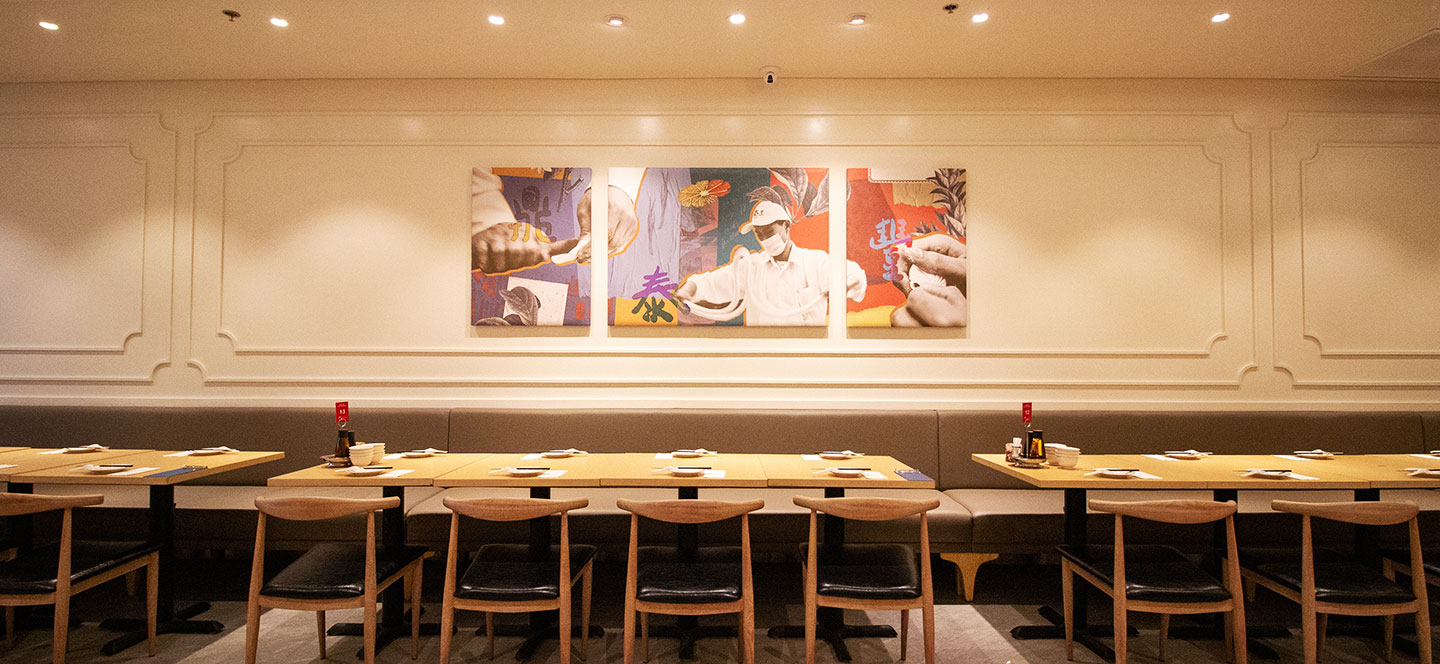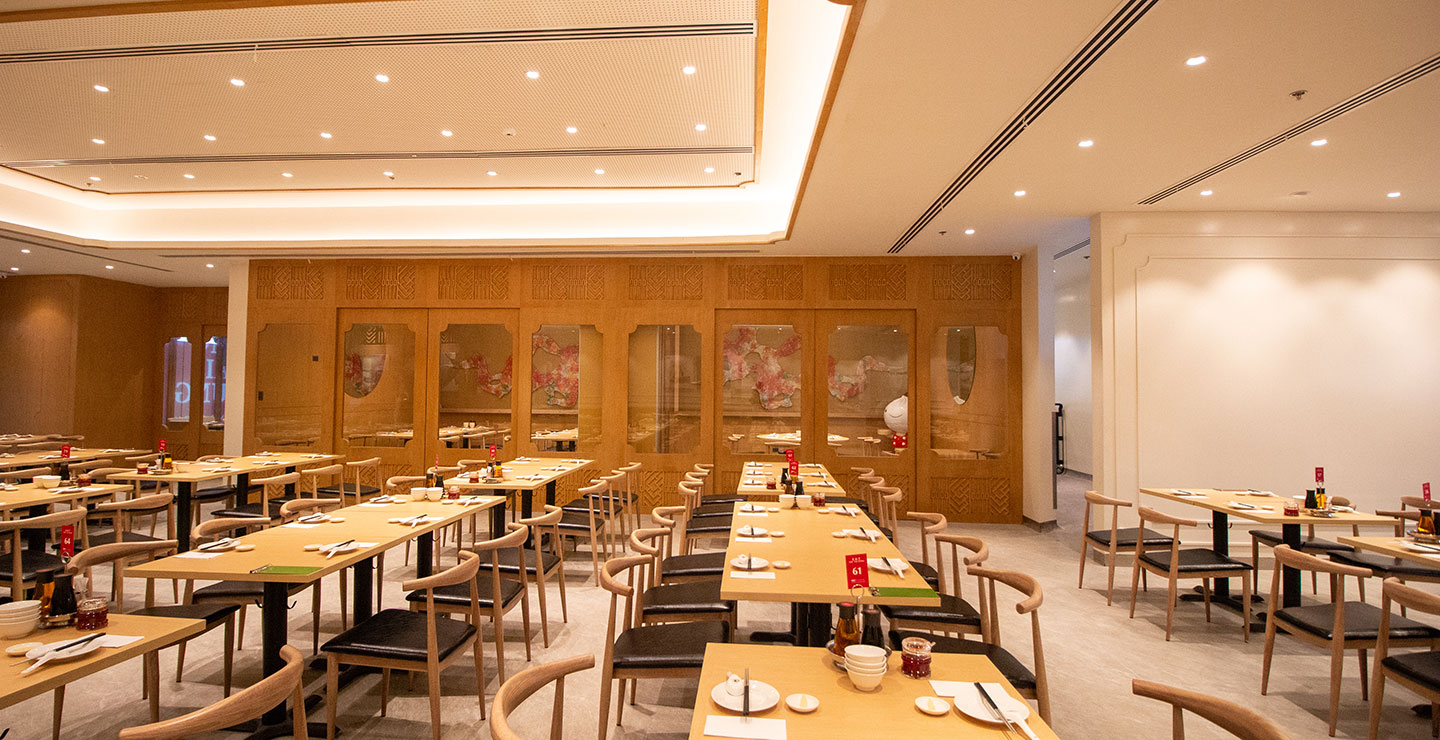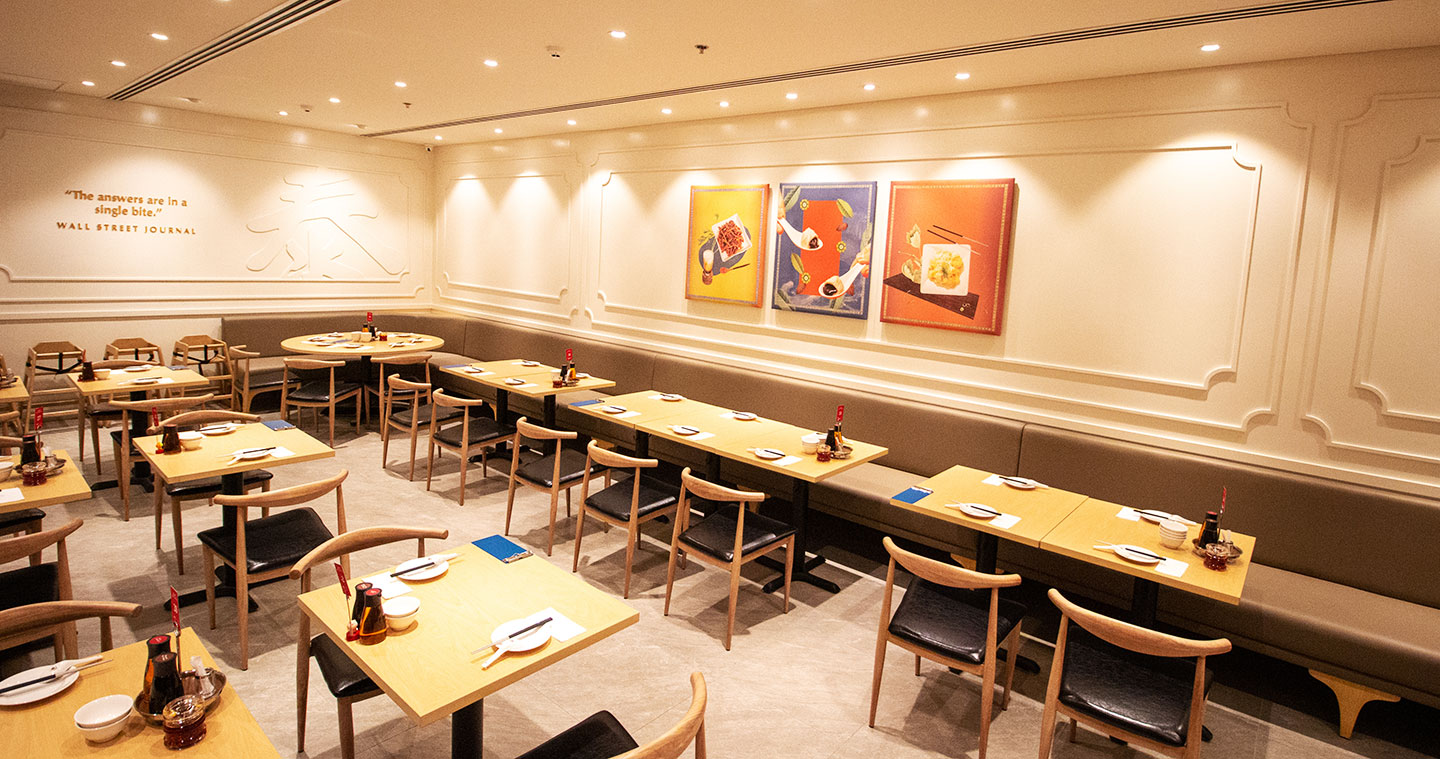 Din Tai Fung takes over the iconic MOA Globe
To commemorate this landmark opening, DTF's and MOA's emblems will be merged in a spectacular display on MOA grounds. From August 08 to September 07, 2022, the iconic MOA globe will light up with the image of Bao Babe, DTF's official mascot, flanked by a medley of DTF symbols and elements.
Visitors can catch this spectacular display on their way in and out of the mall throughout Din Tai Fung MOA's opening month. It concludes Bao Babe's MOA takeover, which began with a mall visit that saw the mascot touring iconic MOA landmarks ahead of DTF's opening.
The world-famous xiaolongbao brand
Founded originally as a cooking oil shop in 1958 in Taiwan, Din Tai Fung re-opened in the '70s as a restaurant specializing in xiaolongbao. These warm and delicate soup dumplings soon grew a devoted following, prompting the Taiwanese shop's transition into a full-service establishment and later on, a global dining phenomenon.
Din Tai Fung is the world's most widely recognized xiaolongbao brand, with 177 shops across 13 countries and numerous accolades under its belt, including a Michelin star. Its maiden shop along Xinyi Road in Taipei was named one of the top ten restaurants in the world by The New York Times, and the number one restaurant in Asia by The Daily Meal. Its xiaolongbao have been called "The World's Greatest Dumplings" by Forbes, and described as "small miracles" by Pulitzer Prize-winning food critic Jonathan Gold. Locally, it is the number one Xiaolongbao in Metro Manila as named by digital lifestyle magazine Spot.ph.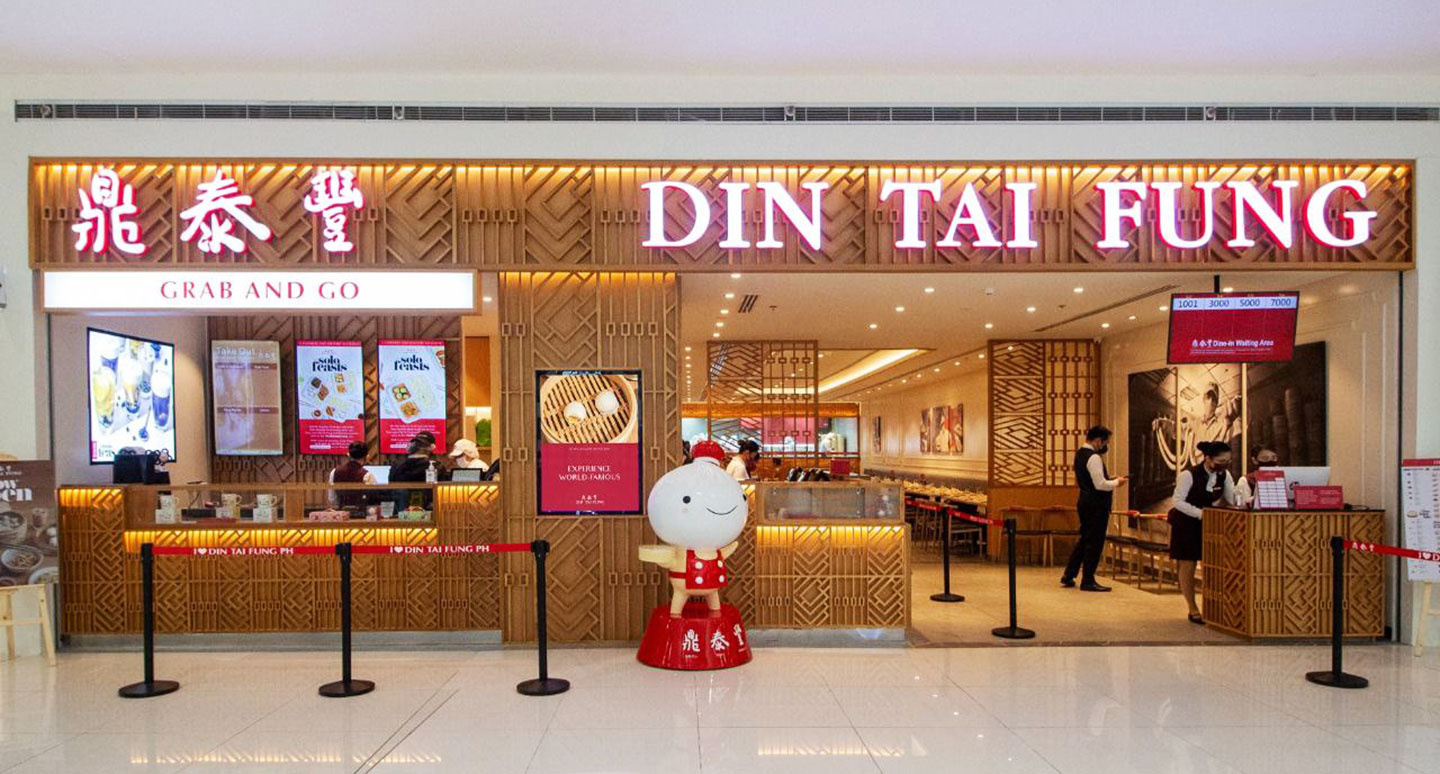 A celebration of Moment's tenth year in the industry
The opening of DTF MOA coincides with Moment's tenth anniversary and is a fitting way to start celebrating a decade of being "where you want to eat." Apart from steadily creating, growing, and evolving its roster of home-grown food brands, Moment sees winning DTF's Philippine franchise in 2015 (when it was then a three-year-old restaurant group) as a major milestone in its history. It was the culmination of a two-and-a-half year-long courtship with the global headquarters in Taiwan, which included six months of training in every aspect of DTF service for Moment's co-founders and 20 pioneering team members.
"When I got to see how they do things, I realized, that's why they're the best. They're consistent about everything: every detail, every step," Moment Co-founder and Managing Partner Eliza Antonino said."There's a reason why they do the things they do… and they're always smiling when they're doing these things. In Din Tai Fung, we call this 'Happy OC.'"
At year's close, with over 50 shops, 2,000 team members, and 10 years of experience in the F&B industry, Moment aspires to be, not just creative but, equally consistent in every endeavor it chooses to pursue.
All private rooms can be booked via a direct call to DTF MOA's hotlines: (02) 85271364 / 0928-5124433 / 09285181466. Diners can also expect to find exclusive new dishes to soon be available upon reservation of these private spaces.