MANILA, PHILIPPINES — Moving Walls Philippines announces partnership with the Media Specialists Association of the Philippines (MSAP) to utilise its Moving Audiences platform to create measurement, transparency and accountability for the Philippine Out-of-Home (OOH) industry. The platform will allow member-agencies of MSAP to plan static and Digital OOH (DOOH) campaigns more holistically while adopting a data-first approach to its programmatic campaigns in this new currency for OOH.
Prior to this, Moving Walls has introduced OOH Programmatic platform in 2019 at the MSAP M-Possible media congress, the largest gathering of brand people, media practitioners, media owners and communications students in the Philippines.
Both organisations recognise the current media landscape as well as the challenges faced by the industry, which include fragmentation of OOH and its perceived difficulty to prove ROI like its online counterpart. To address these challenges, automation & data, now considered the 'push factor' is needed to build a future-proofed outdoor industry. In the past, the Philippines alone accounted for one-third of total advertising spend in APAC, coming up to the fastest growing advertising market in Asia-Pacific, according to WARC's report.
The platform enables the collection of location intelligence data for both static and digital outdoor media sites, which builds a strong foundation of measurement and accountability. Media planners and buyers will be able to plan Outernet campaigns in an automated manner, gain insights to 35,000 sites globally while measuring campaign effectiveness in real-time.
Aside from transparency, measurement and accountability, Programmatic OOH is capable of dynamic ad-content serving, audience retargeting, use of various triggers such as weather and time-belting,
Meanwhile, Moving Walls Philippines is in discussion to extend its supply-side subsidiary platform to outdoor media owners who are members of the Out of Home Advertising Association of the Philippines (OHAAP). The Moving Audience Registry and Moving Audience Content, both used to onboard media owner sites and automate their content management system (CMS) will ensure OOH inventories are available to MSAP member- agencies.
Moving Walls Philippines CEO, Norman Davadilla, said the partnership is part of Moving Walls Philippines' commitment to create a common currency for outdoor media planning and buying in the Philippine market, where OOH planning and buying have continued to be siloed. "Our tech stack provides MSAP member-agencies with quick access to location data, plan and execute campaigns and provide their clients with post-campaign reports hopefully bridging the gap that should result in transparency and accountability of outdoor media spends. Ultimately, MSAP and Moving Walls are future-proofing a key media channel in the Philippines".
"Our partners' digital screens are strategically located in Metro Manila and key cities having a combined inventory of 244 digital screens, on average serving 500,000 impressions per screen," he added.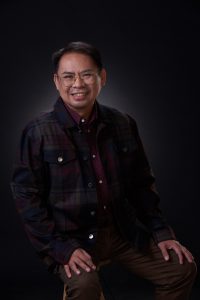 Michael De Castro, President of MSAP comments, "The MSAP Board is delighted to partner with Moving Walls Philippines to accelerate the adoption of new technologies that ensure not just measurement and accountability but also automation. Many clients have been looking forward to newer ways of planning and buying OOH media and incorporating audience location data is truly an innovation for the industry."