MANILA, Philippines — Bonifacio Global City in close partnership with Moovr PH, the first ever bike and e-scooter sharing platform powered by Keepr Storage PH continues to provide easy and sustainable mobility for Filipinos wanting to beat the city traffic. Bikes and e-scooters are already available for use starting this January 2021! 
As part of BGC's last mile connectivity solution, this partnership with Moovr PH can help BGCitizens to  easily traverse within the city in the comfort and safety of Personal Mobility Device (PMD) network situated around BGC. These dedicated lanes provide connected safe routes which residents and employees can enjoy to get to their offices and move around the city.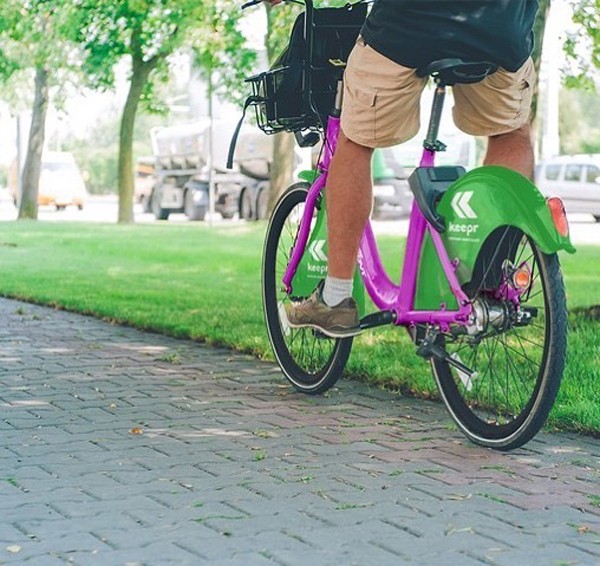 Personal Mobility Devices That Promote Safe Outdoor Leisure and Sustainability
Moovr PH is the Philippines' first ever PMD-sharing mobile application for Filipinos who wish to engage in leisurely outdoor activities while practicing safe, physical-distancing. The app empowers the public with immediate and 24-hour access to personal mobility devices (PMD) that come in two options: a single gear bike and an easy-to-use electric scooter built for safe and comfortable rides in-and-around BGC. The whole fleet of bikes and e-scooters will be regularly disinfected and sanitized, and can be accessed through Moovr Hubs that are within walking distance in strategic locations in Bonifacio Global City.
Aside from safety, Moovr PH also practices sustainability by promoting the use of their bikes and e- scooters which produce only 1% of the carbon released by standard cars. With the objective of serving as a last mile commute within BGC and looking to extend to more locations in the Metro — something many Filipinos will benefit from.
Bringing last-mile solutions to the Philippines, Moovr PH uses the same technology and user-friendly platform as those used in Europe, the US, and Canada. The application is now available for download on the Apple App Store and Google Play Store. 
How Does Moovr PH Work?
Download the Moovr PH app on your mobile device and follow the form to create an account through e-mail, Facebook, or Google.
Once your profile is activated, simply find your ride by walking to the nearest Moovr Hub in BGC. Don't forget to have your personal helmet ready!
Upon reaching the Moovr Hub, select your vehicle and unlock it by scanning the QR code to start riding. Vehicles can be rented for a maximum of 24 hours and e-scooters must be returned if the battery is below 15%. Remember to drive only on the designated lanes and obey traffic laws of BGC.
The Moovr Hub will direct you to the nearest designated parking area closest to your destination between rides.

Once your journey is complete, simply park and lock your bike in the nearest Moovr Hub in their designated spots in BGC and end the ride on your app.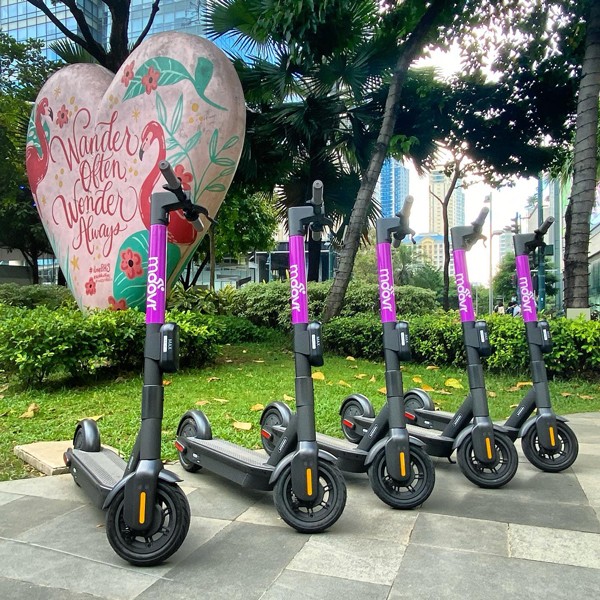 Moovr PH: Mobility for Every Juan
Moovr provides easy and sustainable mobility for Filipinos living and working in Bonifacio Global City. Rates for use of the bikes start for as low as PHP 15 for every 15 minutes, or a fraction thereof. While the standard rate for e-scooters is PHP 50 for every 20 minutes, or a fraction thereof. Payments are also cashless, users can top up their Moovr credits through online transactions using their credit or debit cards. 
With these efforts, BGC and Moovr PH aim to create a safer and more conducive environment for its BGCitizens and more. For more updates, you can also visit Bonifacio Global City's official Facebook page at https://www.facebook.com/bonifacioglobalcityph.