MANILA, PHILIPPINES – The Pisces System from the Philippines is of the 25 finalists together with the other start-ups across the globe at the CLIC Startup Competition. The competition supports and awards the best business ideas and startups in the field of cultural heritage adaptive reuse inspired by the circular economy principles.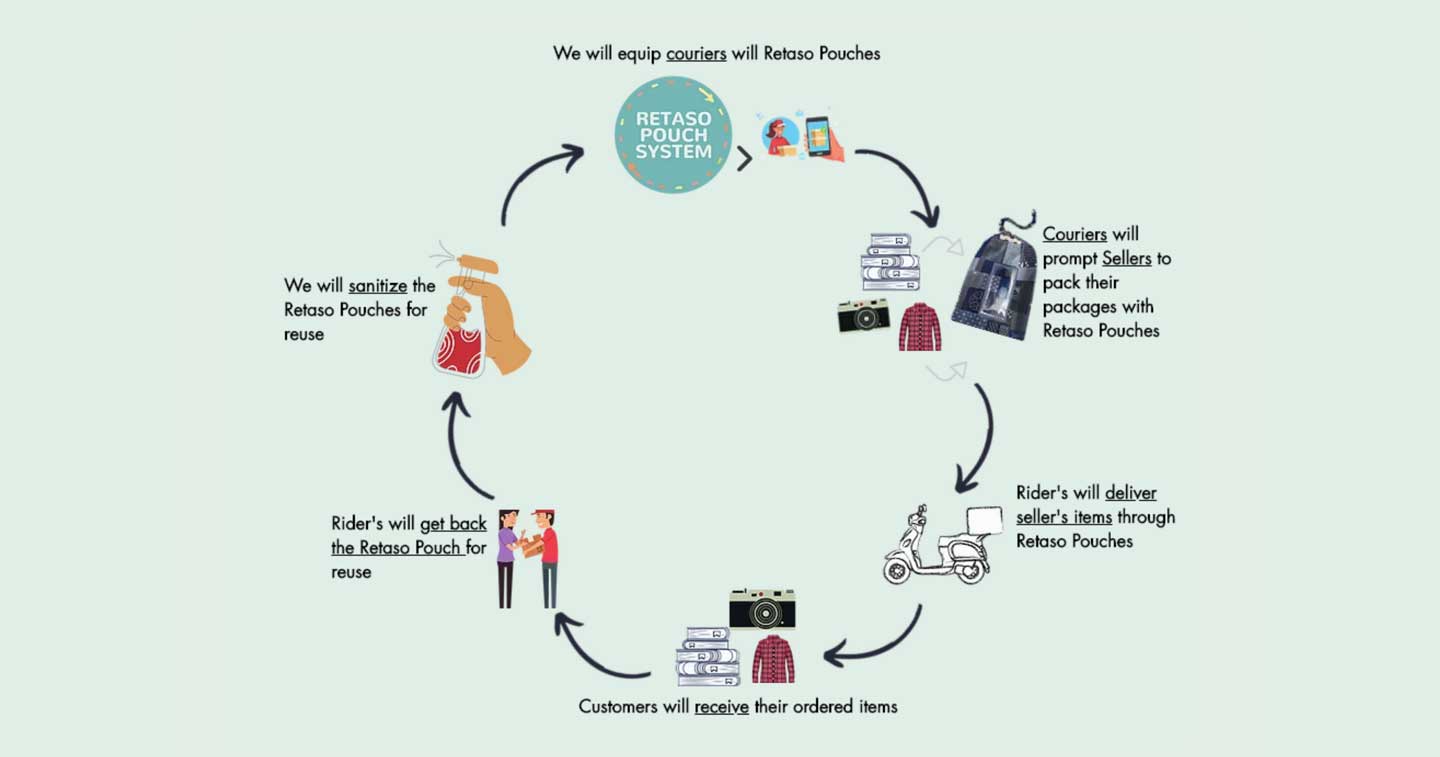 The idea of making e-commerce & courier service cycle more sustainable was formed during an innovation jam at CIJ held by Impact Hub Manila, during July 2020. Jason Bren Casil, Czar Carbonel, Ray Noel Delda, Enzo Del Rosario, & Gizette Soriano were just a group of strangers teamed up, focused on the growing popularity of the e-commerce market and its downsides in terms of single-use plastic packaging and its environmental damages. Industrial designer consultant, Gizette Soriano, who was a former co-founder, had a former job in an apparel company wherein she had thought of using fabric, eventually suggested using Retaso instead.
After acquiring their first potential client, The Roots Collective by Allister "Aloy" Chua, their former mentor from the innovation jam, the project, and has gained more momentum.
The Retaso Pouch System has added their newest member, Donna Donor, the Owner of Katsa Co. to lead the team's prototyping stage and production.
https://www.instagram.com/p/CHrJzHOgn-a/
The Retaso Pouch System aims to reduce its impact on the environment by developing a circular packaging system that equips couriers with reusable pouches instead of plastic packaging. It aims to address plastic pollution from e-commerce, while using fabric scraps as material to also help reduce textile waste.
"We envision RPS to lead the future of the courier & e-commerce industry, through circular innovation of sustainable materials. Disrupting the traditional habits & decade-old systems to create a better one." – Jason Bren Casil, CEO & Project Manager
The competition involves an online voting period from Nov 17-23, vote for RPS through this link: clicproject.eu/startup-competition/finalists
Startups with the highest votes will advance to the next stage, pitch to one of the world's biggest investors, innovators, and experts in the field, and a chance to win almost a million euro worth of prizes from CLIC.