MANILA, PHILIPPINES– Farmers, producers of essential food items and other delicacies, and local artisans are valuable members of our communities. The work of their hands does not only provide us with out daily needs—their commitment to their work shows that they are heroes worthy of our respect and support.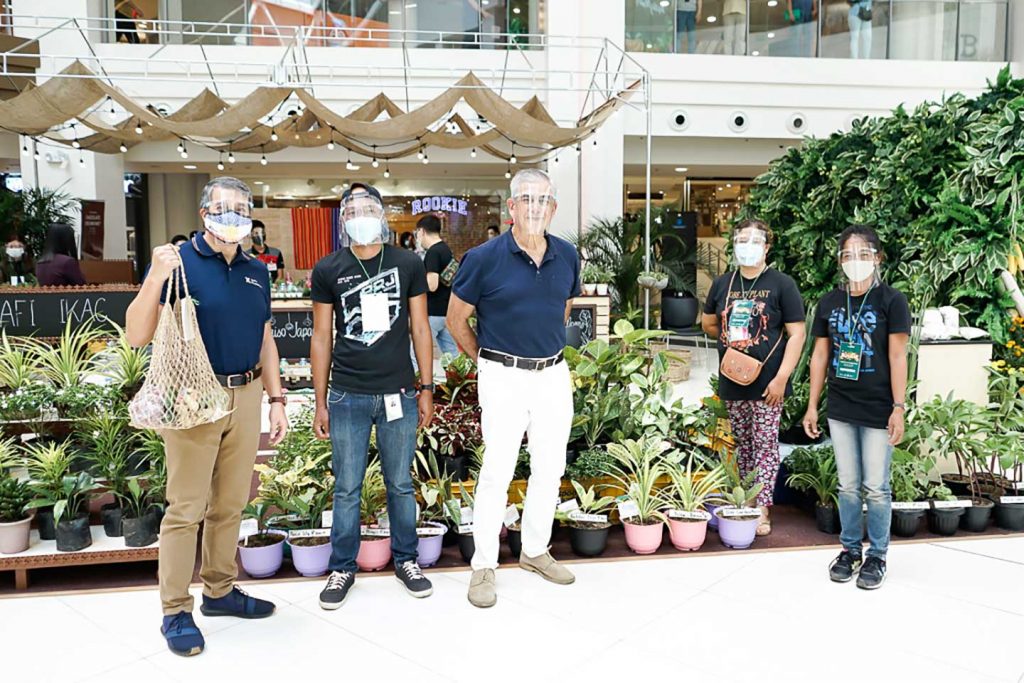 Recognizing the heroism of farmers and artisans, Ayala Foundation has partnered with Ayala Malls, the Department of Agriculture (DA), and the Restaurant Owners Association of the Philippines (RestoPH) for "BuyANI: A Sustainable Market Fair." Ayala Malls will ensure that proper safety, hygiene, and social distancing practices are in place, so that guests and other customers can shop for fresh produce and regional food favorites. It is also worth noting that the producers are the ones who will be selling their own products, which include organic fruits and vegetables, dairy products, herbs, wines, coffee, and other locally cultivated items, in well-appointed booths and stalls, and following DA-controlled prices.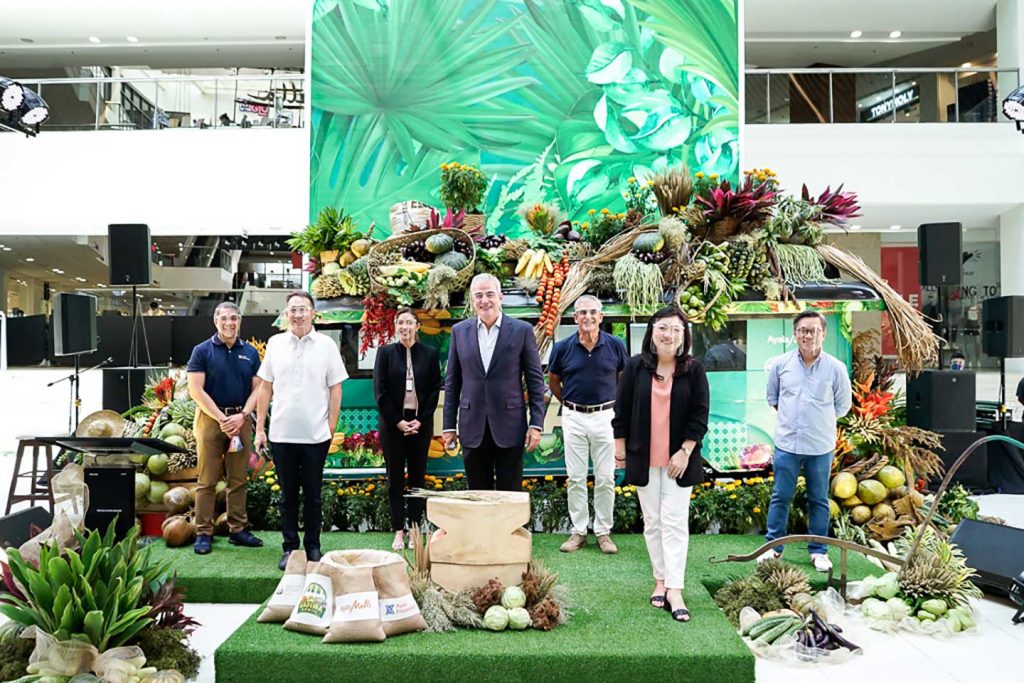 The BuyANI Market kicks off on September 11 to 13 at Glorietta. Succeeding runs of the BuyANI Market are scheduled on the following dates and locations: September 18 to 20 at the Alabang Town Center, September 25 to 27 at UP Town Center, October 2 to 4 at Ayala Malls The 30th, October 9 to 11 at TriNoma, October 16 to 18 at Market! Market!, and October 23 to 25 at Bonifacio High Street.
Community-based initiatives supported by Ayala Foundation are among the participants of the multi-location BuyANI Fair. One of them is the Inang Kalikasan Agriculture Cooperative, which is a group of farmers specializing in organic vegetables and ornamental plants based in a resettlement community in Calauan, Laguna. Starting as a community development project supported by Ayala Foundation, the Inang Kalikasan Agriculture Cooperative is now a duly registered cooperative run by its members.
Also participating is the Iraya Mangyan Store, which is supported by Ayala Foundation's community development program for the indigenous Iraya-Mangyan community of Puerto Galera, Oriental Mindoro. At the fair, the Iraya-Mangyan store will showcase home items that highlight the unique weaving tradition of the indigenous group.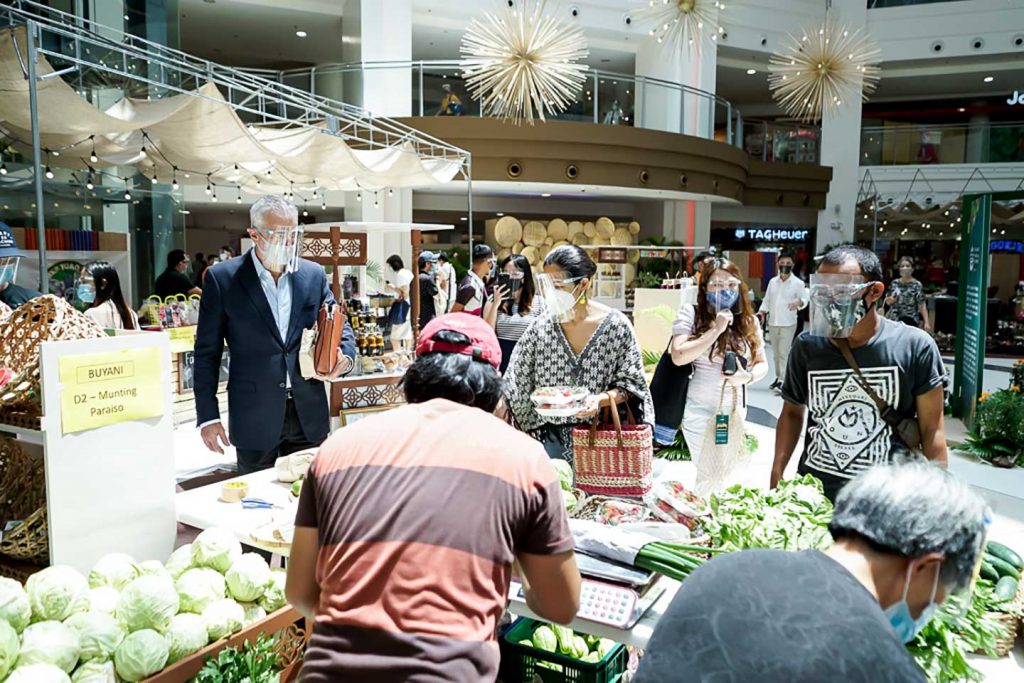 Ayala Foundation President Ruel Maranan said, "Even as we are facing this global pandemic, we at Ayala Foundation continue to show our commitment to community development. We have been actively involved in relief initiatives for families nationwide severely affected by COVID-19, but we also make sure that our efforts to contribute to improving people's lives are sustained. This is why we are grateful to the Ayala Malls, Department of Agriculture, and RestoPH for sharing our vision to help communities remain productive, creative, self-reliant, and proud to be Filipino."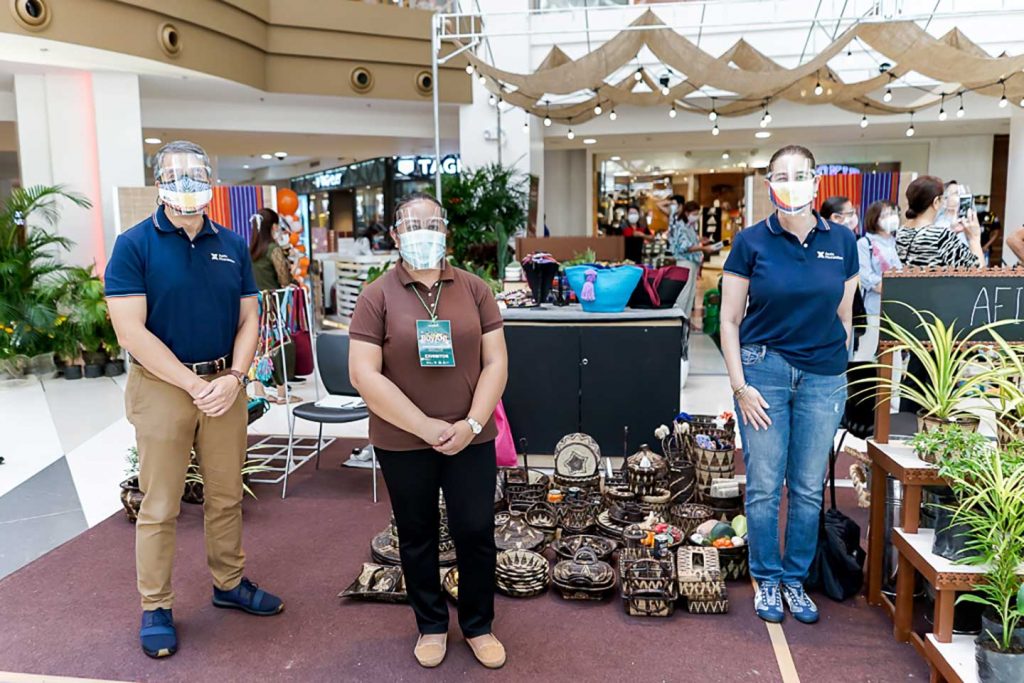 "The DA hopes that with this partnership with RestoPH and Ayala Malls, we can open additional/alternative markets to help the farmers and fisher folk sell their produce/products. An assured market and decent income will encourage our farmer producers, who we refer as backliners amidst this pandemic, to continue to produce food. With the strong support of the private sector, the DA, is confident that it can achieve its goal, 'Masaganang ani at mataas na kita' and a food- secure Philippines with prosperous farmers and fishermen," commented DA Secretary William Dar.
Jennylle Tupaz, Ayala Malls President, said: "We continue our mission in uplifting the lives of the Filipinos during these unprecedented times. BuyANI is geared to help Filipino farmers sell their fresh produce and rebuild their business as they steadily get back on their feet and push forward…. Together with Ayala Foundation, we share the commitment in ensuring sustainable livelihood and shared prosperity of the whole ecosystem of the food industry, starting with the source, the merchants, and, of course, the consumers."
RestoPH President Eric Teng added, "We are very happy to be part of the BuyANI Market project because as restaurateurs, we always try to source best high-quality ingredients. The fact that we can do this, at the same time being able to fully support our hard working farmers, is truly gratifying. We believe that with this collaboration, we can all work together to reboot the country's food business industry starting from the source of our supplies."