There is no problem too difficult for a plucky startup with a purpose.
Startups have gained increasing recognition for offering solutions to problems, and startups in the Philippines are no exception. Tech startups that are leveraging artificial intelligence (AI) and machine learning capabilities are also gaining ground, with some setting their sights on regional expansion even in the early years of their inception.
Kumu, a livestream and community platform, which only started last year, has exhibited an explosive 2000% growth rate since it started. The app has been downloaded almost one million times and is currently the only Filipino company to be included in Google Play's Top 10 grossing social apps. Roland Ros, the company's Co-Founder, shared that revenue has been exponentially growing 300% quarter on quarter, as it has found a way to monetize global Filipino millennial and Gen Z users. Hundreds of content creators are now earning part time income on the app as well, with a growing base of full-time creators earning as much as 50,000 pesos a month. 
Senti, the Philippines' pioneering artificial intelligence company, started as a data and sentiment analysis platform. It started as a as a university research project of two computer science professors from De La Salle University. The company has since grown to become one of the most highly-recognized AI and natural language processing companies in the Philippines specializing in AI and developing machines that could understand Filipinos through Natural Language Processing technologies. Ralph Regalado's brainchild is now home to half of the country's Google Developer experts and is helping to create high-value tech jobs in the lucrative AI field in the Philippines. Senti has since expanded to Singapore because of its success. 
Another startup that has made a positive impact is Investagrams, a social fintech platform which helps Filipinos invest in the stock market through in-app tutorials, virtual trading, social networking, and other tools designed to make investing in equities more accessible, easy and fun. Only three years old, Investagrams now has over 360,000 users. Investagrams caters not only to seasoned traders and investors but also to regular Filipinos, from millennials to retirees, and even overseas workers seeking to increase the value of their savings. The startup also regularly conducts programs on financial literacy and equities investing that has attracted thousands of participants, with the goal of increasing participation in the stock market among Filipinos (currently at less than 1%) to at least 5% in the next five years. The fintech startup founder and CEO John Christian Bisnar announced that the company is expanding to Singapore.
Kumu, Senti, and Investagrams, along with 12 other startups, are just some of the rising stars in the Filipino startup scene featured in INQBATION Startup Showcase 2019.
"The INQBATION Startup Showcase draws attention to awesome Filipino startups that are creating innovative and scalable solutions for real world problems, and we hope that investors, corporations and partners across the globe will take notice," said Katrina Chan, Director of QBO. "The startups we featured today grew with QBO and J.P. Morgan through the INQBATION program and are creating tremendous impact. We're glad to give them the spotlight they deserve and invite more partners to join us in uplifting our burgeoning local startup community." 
The event is organized by QBO Innovation Hub, a platform for the startup community to collaborate, develop talent, and grow, that was created through the joint effort of the Department of Science and Technology, the Department of Trade and Industry, IdeaSpace, and J.P. Morgan.
"It was a privilege and a pleasure to help create opportunities for these startups," said Carlos Ma. G. Mendoza, Senior Country Officer for J.P. Morgan Philippines. "We are proud to have supported this program as it enabled small businesses and positively impacted underserved communities."
"The vision for this program is for QBO and J.P. Morgan, as well as other partners, to open up more opportunities for startups and founders to grow," explained Rene "Butch" Meily, President of QBO. "We want to give people who are creating scalable, positive impact through their startups a better shot at success."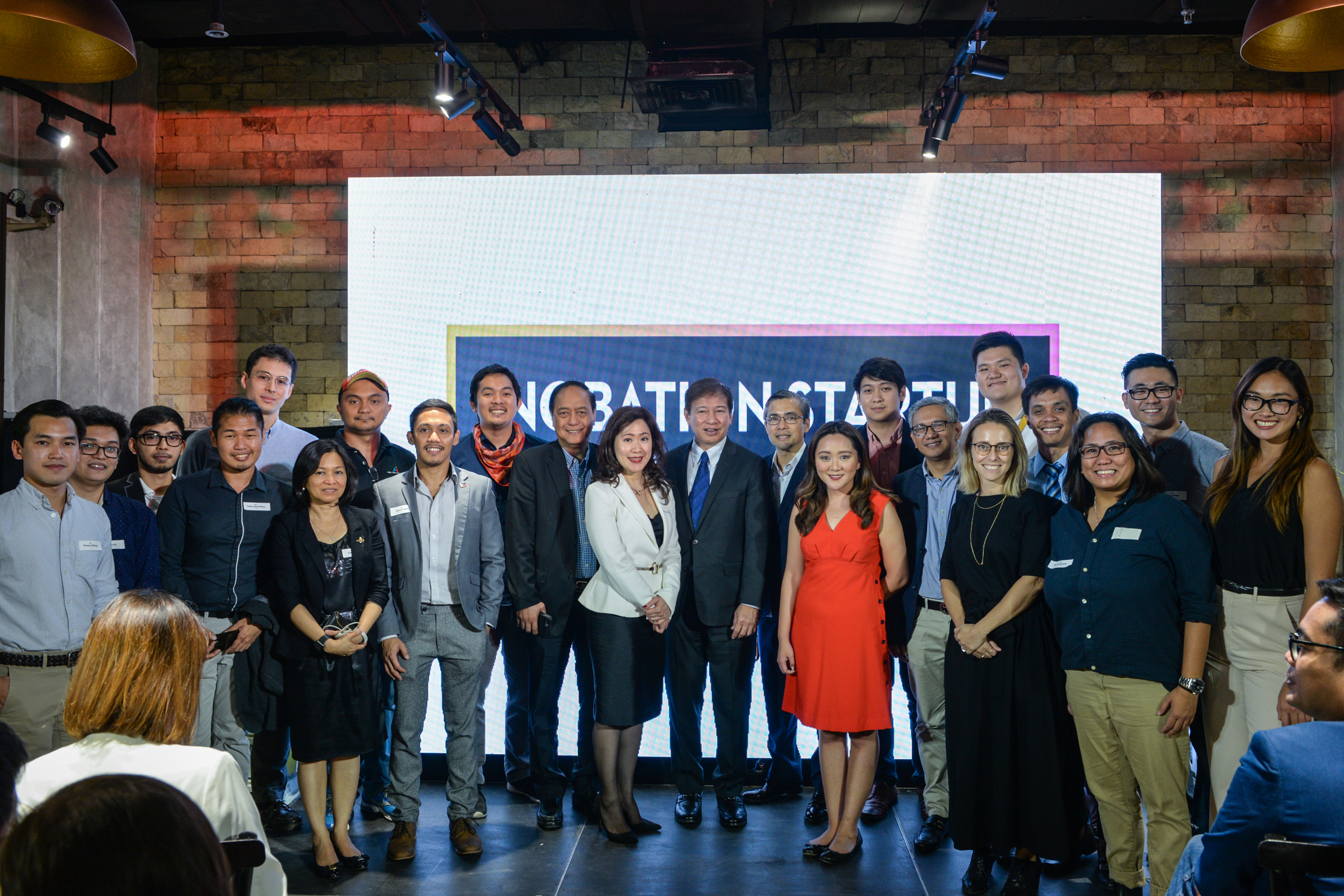 Meily added that by showcasing startups that have the potential to change lives as well as succeed as a business, they hope to get more companies and institutions to realize the value of supporting local startup ecosystem. 
Aside from the startups mentioned, the showcase also featured AdMov, Cropital, Pushkart.ph, Exora, Learntalk, OneWatt, Payo, Lexmeet, Streetby, Washub, Container Living, and MAD Travel.
QBO said that it will continue to support startups in different ways including INQBATION, an acceleration program where the country's most promising but underserved startup founders receive mentorship, training, exposure, resources and other support tailor fit to their needs. The INQBATION program was created in order to help highly promising Filipino tech startup companies scale up, fundraise and become globally competitive– in the process generating jobs, developing the technology sector and creating impact.  
QBO envisions more organizations becoming more involved with Filipino startup companies— whether as mentors, investors, or customers—and being able to help more local startups attain success. 
For more information about the INQBATION Startup Showcase 2019, visit https://www.qbo.com.ph/incubation/.