MANILA, PHILIPPINES – Let's get this out of the way right now: there has never been a war movie like Jojo Rabbit. In the long history of films about armed conflicts throughout time, in spite of different aspects of war being shown, no filmmaker has ever attempted to present a film quite like Taika Waititi does with Jojo Rabbit. To say that this is not the traditional war film like Saving Private Ryan and Schindler's List, or even The Guns of Navarone and The Bridge on the River Kwai is an understatement. That doesn't make it any less engaging, however, and actually might make this even more enjoyable.
In the waning days of World War II, Johannes "Jojo" Betzler (Roman Griffin Davis) is a member of the Hitler Youth in Nazi Germany while living with his mother Rosie (Scarlett Johansson). A bit on the frail side but enthusiastic about his love for his country, Jojo often talks to his imaginary friend, a child-like version of Adolf Hitler (Taika Waititi) and dreams of becoming Hitler's personal bodyguard. Jojo's dad is supposedly serving on the Italian front but his family has lost all contact with him. Meanwhile, his sister Inge has just died of influenza.
Ordered to kill a rabbit at the Hitler Youth training camp run by Captain Klenzendorf (Sam Rockwell), Jojo instead tries to set it free earning him the nickname "Jojo Rabbit" from the other boys. After getting a pep talk from imaginary Hitler, Jojo tosses a grenade without permission that bounces off a tree and lands at his feet. This leaves Jojo with facial scars and a limp, while the Nazis have him doing menial tasks such as spreading propaganda leaflets or collecting scrap metal for the war effort.
At home one day, Jojo hears strange noises in one of their rooms. There, he discovers Elsa (Thomasin McKenzie), a Jewish girl that Rosie has been hiding from the Nazis. Even as Jojo threatens to turn Elsa over to the Gestapo, she in turn tells Jojo that the Nazis will kill Rosie for hiding her. Jojo thus agrees to keep Elsa safe, but she must reveal her "Jew secrets" to him as he writes a book for Klenzendorf. What follows is an interesting tale on how two cultures and ideologies that have been cast on opposite sides of a war find common ground and understanding in one of the darkest times in history.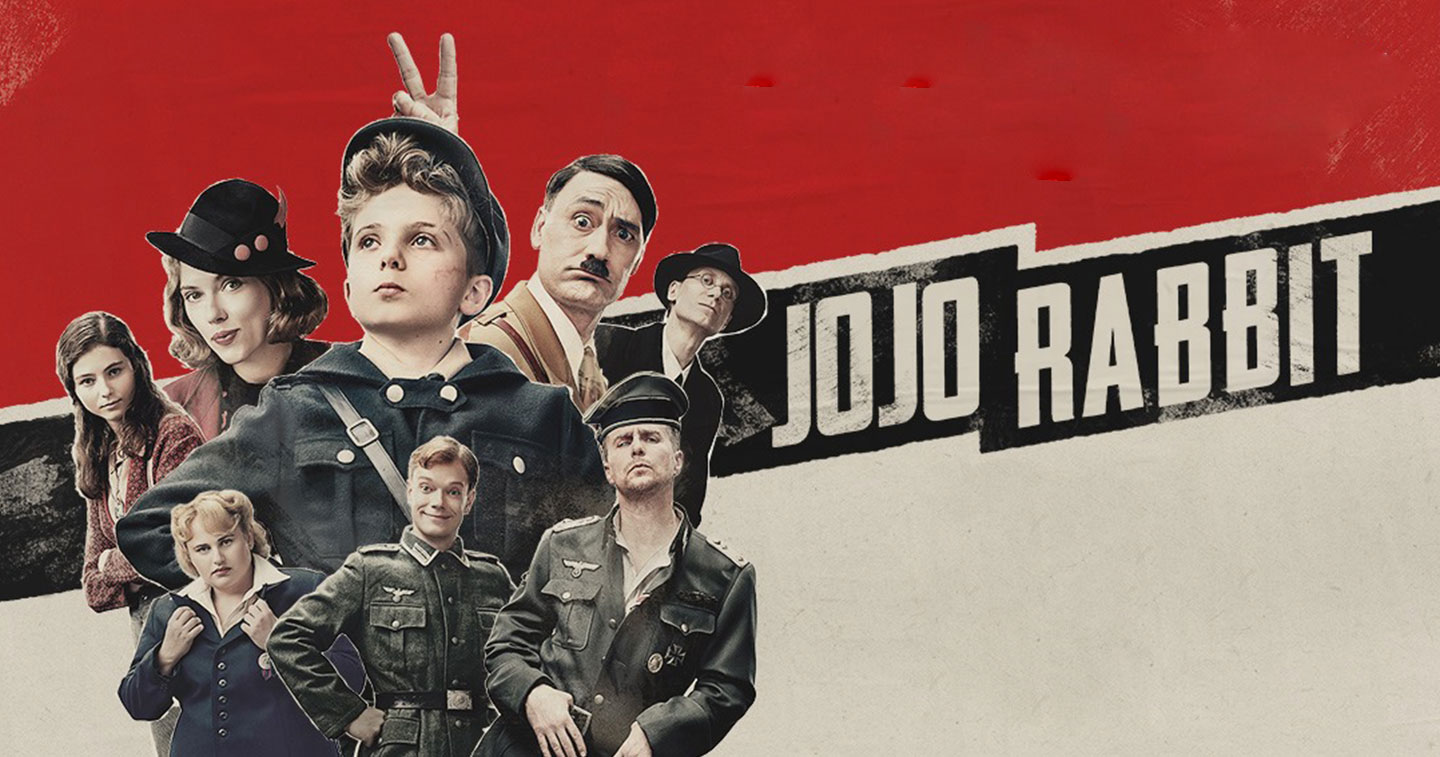 When the first few notes of the German version of The Beatles' "I Wanna Hold Your Hand" come in at the start of this film, it would be easy to dismiss it as a mere comedic take on the second World War. It is that, but it is also so much more. Think of it more along the lines of 1997's Life is Beautiful or 2009's Inglourious Basterds as attempts to add humor and levity to something as serious as that war was. Jojo Rabbit can be viewed as a comedy as it ridicules Hitler, but the anti-Jewish sentiments that were pervasive in Nazi Germany were very real then and have been making a comeback worldwide.
In Jojo, we have a ten-year-old with a rich fantasy life who clearly loves his mother but has also been easily swayed by the propaganda that Hitler has been spewing and most of his countrymen have swallowed. It's a stark contrast to Rosie's own sentiments for Germany, thus her desire for no politics at the dining table and her expression of fear that Jojo is a zealot in a conversation with Elsa. As Jojo battles with Elsa and she gives him her own takes on the lies being spread about her race, there is an innocence in him that takes these as true and he proceeds to draw caricatures of these fanciful stories.
Johansson's Rosie so desperately wants to take care of her son while living in a country where freedom is being stamped out and an entire race is being persecuted. She recognizes the need to take care of a friend of her late daughter, yet can't keep but be fearful of her son's growing fascination with Hitler's propaganda machine. Her struggle to balance trying to help Jews while being a single mother to a Nazi Youth member is best captured in the dining room scene, and it's likely how Scarlett was nominated for Best Supporting Actress in both the Screen Actors Guild and the Academy Awards.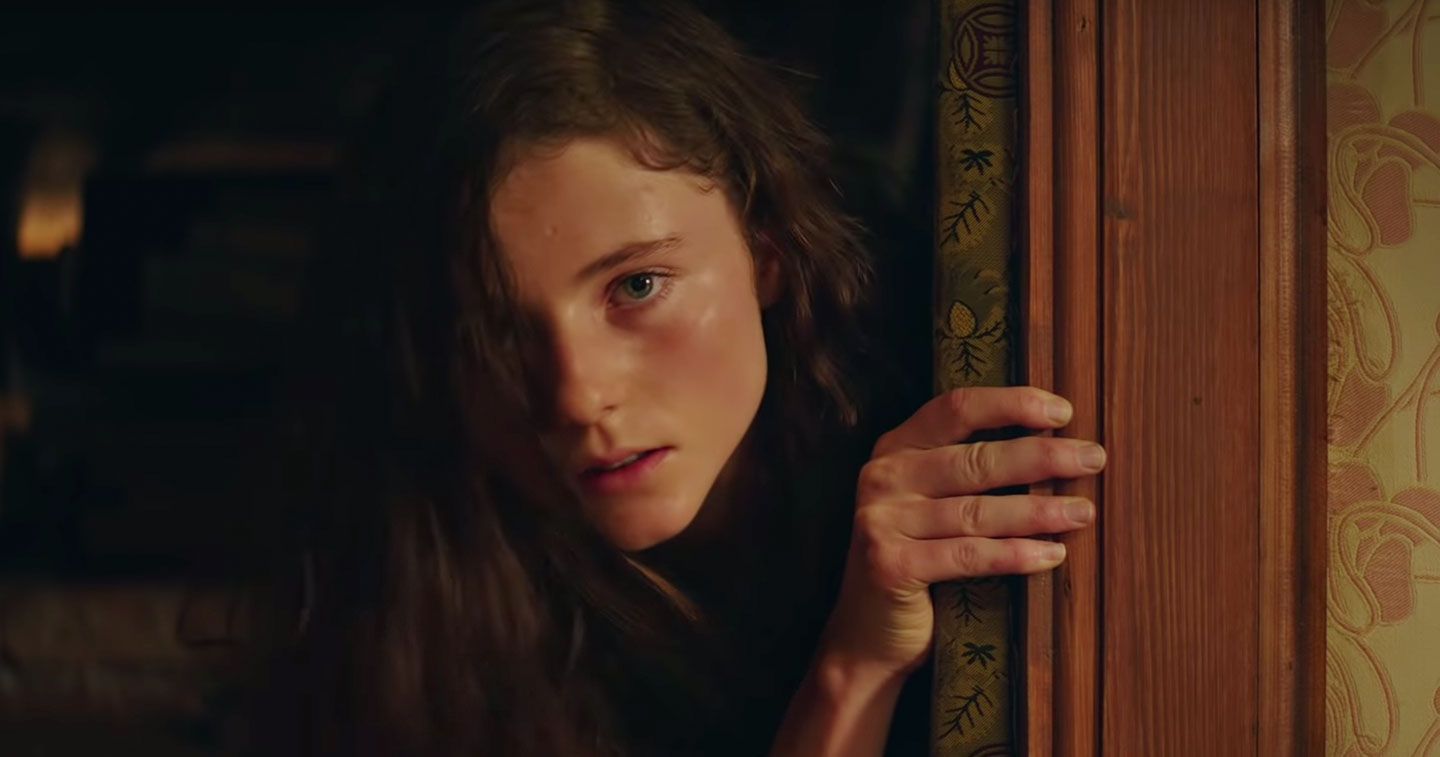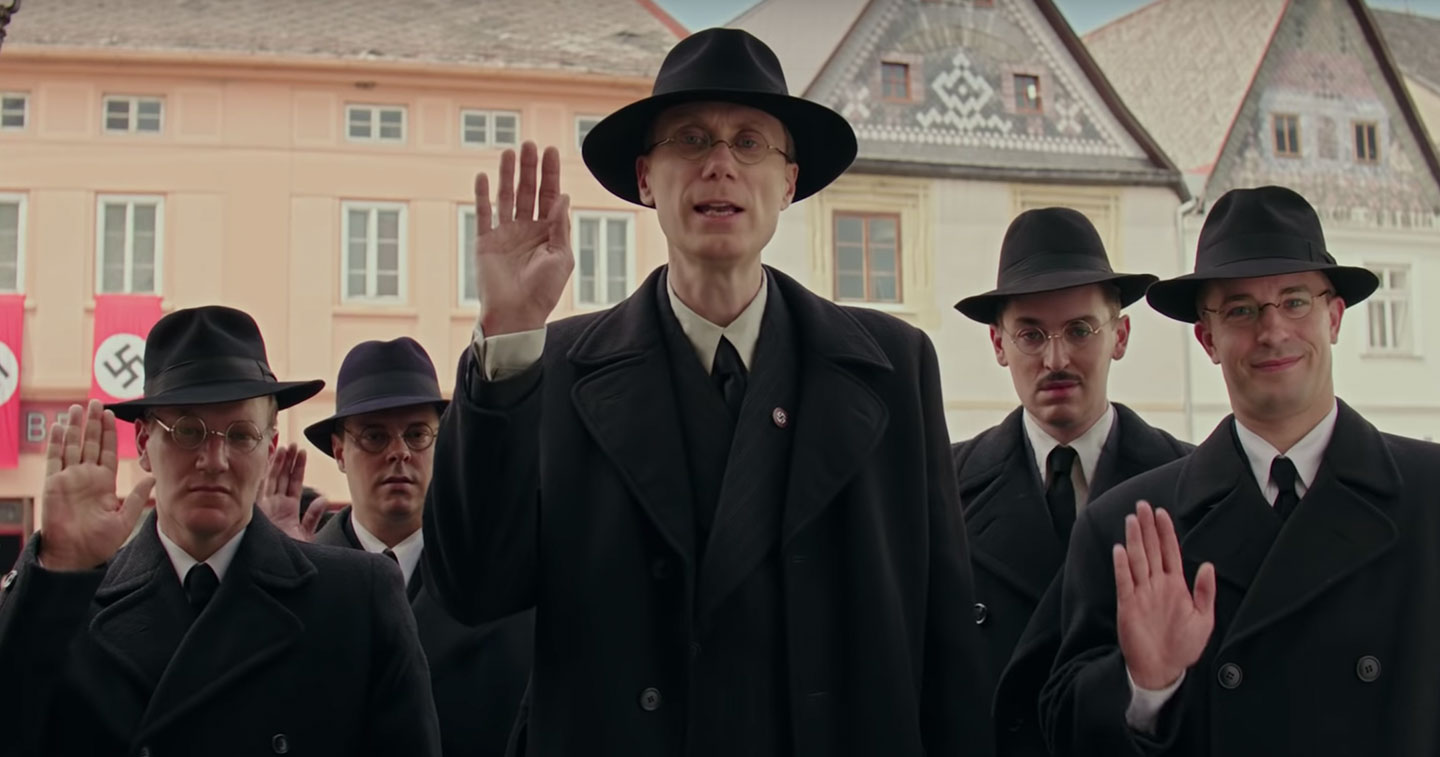 Other supporting roles such as Rockwell's Klenzendorf seem superficial and a caricature at first take before revealing a pained story and actual humanity and nobility by the end of the picture. Alfie Allen's Finkel and Rebel Wilson's Fraulein Rahm are mostly there for comedic effect (which they deliver in spades) but they're quite different from Stephen Merchant's Gestapo agent Deertz, who is a far more menacing character (but the non-stop "Heil Hitler!" greetings were still very funny).
Still, this is a film that revolves around young Roman Griffin Davis as the title character and he really delivers the innocence, awkwardness, humor, and fanaticism that Jojo Beltzer needed to be for the audience to love him. Playing opposite seasoned actors and even a goofy version of Hitler could not have been easy, yet the young man does so with aplomb way beyond his age.
Waititi, fresh off the box-office success of Thor: Ragnarok and the season finale of The Mandalorian, also shows that he isn't just a good director of comedy, he's a good director, period. To also pull off adapting the screenplay based on the book Caging Skies by Christine Leunens and also acting as buffoonish Hitler are no small feats, and it's not even clearer that Waititi's star is on the rise.
Jojo Rabbit opened in Philippine cinemas on January 15 and is currently showing.
About the Author:
Jason Inocencio was once the Digital Editor of adobo magazine who still loves seeing great campaigns from all over the world. He proudly shows off his love for all kinds of geeky things, whether it be movies, TV shows, comics, sports, or trivia.