MANILA, PHILIPPINES – It's the big question that many ad agencies strive to answer: human insights or data?
For IdeasXMachina (IXM), however, the two are not disparate concepts. As one of the Philippines' internationally-awarded, previously-independent agencies, IdeasXMachina (IXM) has made its mark not only with its Creative Engineering approach to marketing communication briefs, but with unconventional and unabashedly human practices. At IXM, employees enjoy perks such as Lovelife Benefits, Date Your Parents Allowance, Mental Strength Sessions, Bring Your Pet To Office Days, 20-Minute Meetings, Commission-Sharing System, and the seemingly counter-intuitive "Undertime Pay".
The agency's unique, compassionate and human-centric policies were what drew Japanese advertising giant Hakuhodo to the fore. Known for their sei-katsu-sha philosophy, which translates to "whole person", Hakuhodo's holistic ideology and data analysis resulted in a synergistic match where both companies shared the same values. In 2018, both agencies joined forces, providing the Philippines with grounded, replicable, and never-hit-or-miss approach to advertising creativity.
As IdeasXMachina Group CEO Third Domingo explains, "Sei-katsu-sha being the heart and soul of the Hakuhodo system, we don't see target markets or consumers. We see them as humans. Changing, evolving, and hard to understand. We need to check in on them everyday and that's why we use research and data at the core of what we do."
And they have been all the better for it. IdeasXMachina swept accolades at the 2020 Campaign magazine Agency Of The Year Awards: Asia Pacific Best Culture Agency gold, Southeast Asia Best Research and Strategy Agency Bronze for its Brand-Y unit, Best PR Agency bronze for its "perception engineering arm" Prixm, Southeast Asia Best Place To Work in gold, back-to-back-back Southeast Asia Best Culture Agency gold, Best Integrated Marketing Agency finalist, Southeast Asia Young Achiever Award with Rain Gamboa, and a whole slew of other recognitions for its employee members and business units. (It must be noted that for the past five years, the Southeast Asia Young Achiever awards went to not only the same country, the Philippines, but to the same Agency, this one." Creative Engineering Seikatsha is an effective training for future ad industry captains.
The laudable performance despite the turbulent events of 2020 inspires the company to be more optimistic in 2021. The IdeasXMachina Group of Hakuhodo is at a watershed of another organic evolution, strengthening and reinventing its range of services while maintaining fluid collaboration among one another. According to Domingo, "In the late 2000s, the advertising agency system basically splintered into different industries– events and activation, media, and digital services. But because of the pandemic and the need to act and respond real-time, clients now actually tend to desire more convenience in genuine integrated marketing communications. They want to talk to just one person again. It's just faster. So now there is a coming back together. Peripheral services will continue to be quite separate and independent, but under one brand."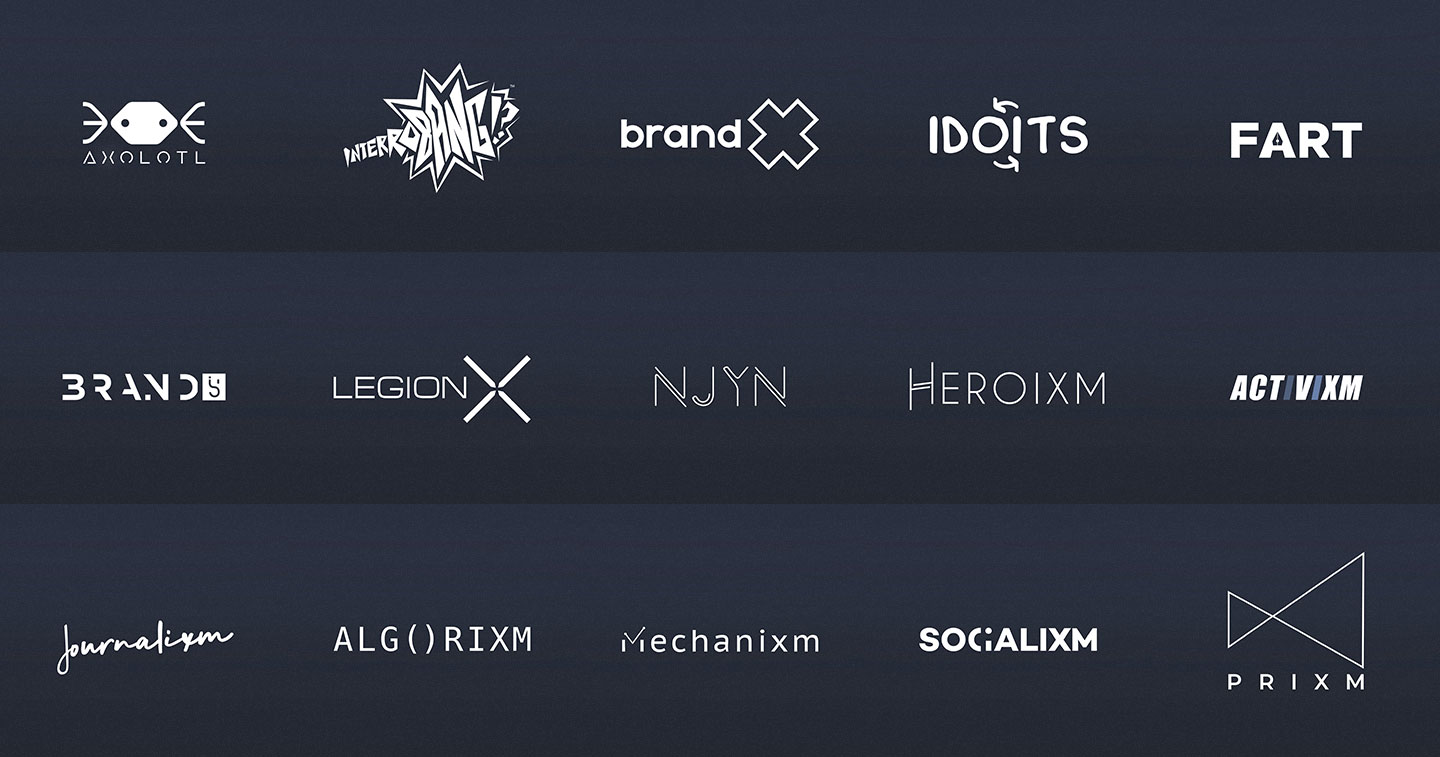 Dutch Paulino, the head of IXM's PR arm PRIXM uses an apt Japanese metaphor: the anime Voltes V. "Let's volt in! We identify human touch points to determine the particular discipline or disciplines that will be most effective. Agencies speak of being a "digital" agency but what does that really mean?" No. We will always be a human agency. A human agency with digital tools."
And analog tools.
Associate Creative Director Grey Yuzon, shares, "Sometimes as creatives in this so-called advertising business, we fall in love too much with our so-called 'viral-worthy' ideas. In IXM, we test our ideas. We do FGD. To validate the insight and calibrate the execution. As Third always says, the best copywriters are researchers. We have a child-like curiosity about things. When it's down to the wire with other agencies, the data that backed up our creative work serves as the clincher to winning the pitch."
The process, according to Jedd Ilagan, can often get technical (and digital) with what he calls the Creative Calibration Tool (CCT) that assesses the merits of a campaign based on a combination of FGD results, social listening, digital landscape analysis and a proprietary algorithm that ultimately identifies the Agency recommendation. The parameters are based on the client brief and measures if the campaign is within tone or if it truly hits the right target market. 'Advertising peers', for example, is never a right target market and even if a commercial is popular with the marketing and advertising industry peeps, it doesn't necessarily mean the commercial is super duper excellent." Jedd Ilagan is the head of Brand-Y, IXM's market intelligence unit.
Domingo adds, "Virality in itself is not the goal. I'd even say, creativity, in truth, is not the goal. 'Creative' does not make 'effective'. There are many examples to prove this, unfortunately. 'Uncreative' ads or ads that are not 'award-worthy' (in fact quite the opposite) can be very effective. I'm not saying we shouldn't aim for creativity. I'm saying we should wear a different lens in evaluating creativity. In this day and age, the purpose of creativity is to increase your media budget! A truly great ad inspires people to share—to be more generous."
Eggsy Montero, Client Services Head and Managing Director of the group's flagship creative agency brand, IXM, quickly agrees. "Our commitment to 'insight-inspired, but data-driven' approach reveals the weaknesses of our campaigns too. Our method forces us to be honest with our clients, learn from our mistakes and experiments, and help us discover and improve the ways of doing our work."
This seamless integration and back-and-forth collaboration between units also mean the effortless flow of information to ensure repeatable success. "That really is the point here, isn't it?" Asks Domingo. "There is no point if, one, you're not innovating, and two, you can't replicate the triumphs you helped Client achieve. I'm more a fan of evidence-based advertising than of eminence-based. Everyone's just trying to make a name still in IXM, and frankly, no one has got eminence to speak of. We don't have creative juggernauts and industry personalities or pillars in the advertising business. We don't like saying "Trust me" or "Just follow me" here. So we stick to evidence. Data. The mechanism in our madness is so intricately woven into our DNA that creativity is the thing, sure, but we need to know how to measure."
"At the beginning of our every presentation, as standard practice, we dissect the objectives portion of the deck into 1) ultimate objective 2) immediate objective and… 3) measurable objective. These are often three different things." Vince Bud-oy, Managing Director of Axolotl, the Content Creation unit of IdeasXMachina, chimes in.
While the agency's young team clearly brims with creative talent, they have learned that data– and the painstaking process of acquiring it– doesn't kill creativity but rather breaths life to it. This informed approach has constantly led them to mostly positive results. "Even in pitches we lost, the client often will say, 'My gosh, I learned so much about my own brand there, and my own customers! Thank you. Next time, though, please don't show violence in your storyboard even if it's a joke, that's too much for us. But see you in the next pitch!' Fair enough."
Despite being a relatively young agency, Domingo credits IdeasXMachina's continued success to a rigorous, almost fastidious balance between process and madness. "We are kind of outsiders. That is why we kind of need to work twice as hard to get half the results. Data ain't all that but we love it."
RELATED ARTICLES: