MANILA, PHILIPPINES — DDB Group Philippines Chairman and Chief Executive Officer Gil G. Chua was named as one of this year's "Global Filipino Executive of the Year" Circle of Excellence honorees at the 2022 Asia CEO Awards, recently held at the Manila Marriott Hotel.
It is the third consecutive year that Gil made it to the elite roster of business leaders recognized by the Asia CEO Awards for their outstanding achievement in business, as well as in uplifting society. The Asia CEO Awards represents the grandest alliance of local and international business people ever created to promote the Philippines.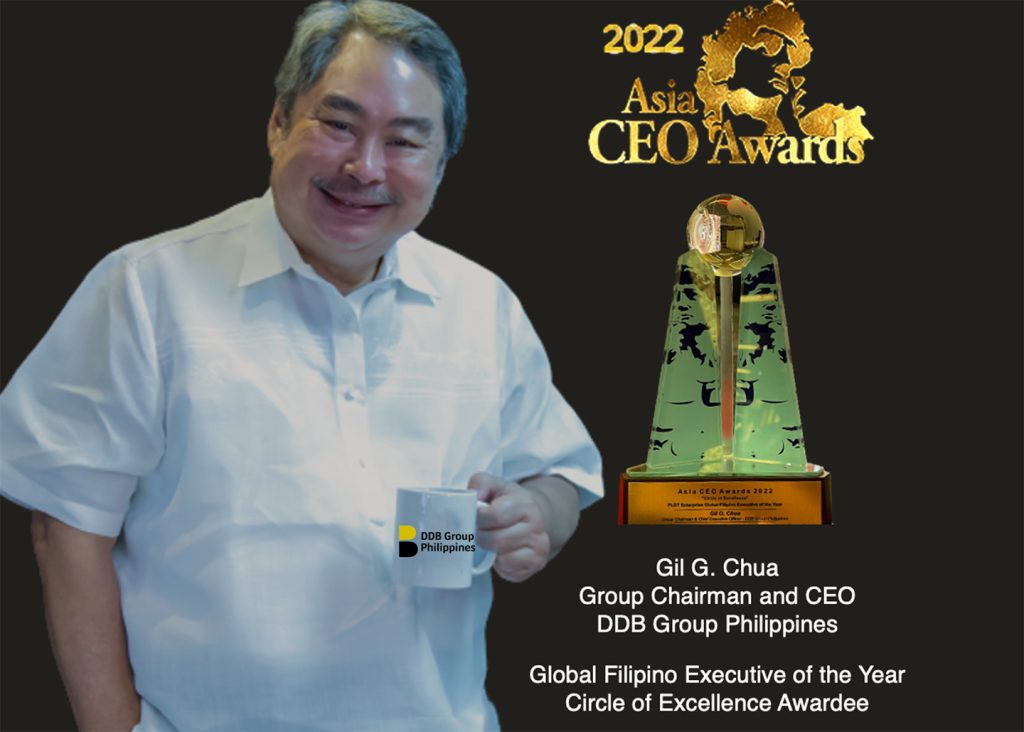 Gil was honored for his successful business leadership as well as for providing his fellow Filipinos with decent jobs and inclusive opportunities to better their lives, while significantly contributing to the country's economic growth.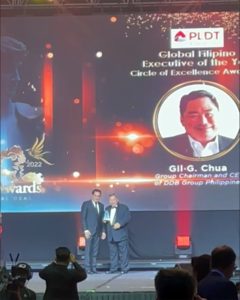 He has expressed his deep gratitude for Asia CEO Awards and said that the recognition shall serve as an inspiration for him as well as his people at DDB Group Philippines to continue making positive impact through their work and by giving back to the communities.
"This is the third consecutive year that Asia CEO Awards has named me as one of their Global Filipino Executive of the Year – Circle of Excellence awardees. My heartfelt thanks to the organizers and judges. This has always been a great honor. Awards like this provides me and my team further encouragement to always try to find great opportunities to bring out the best in Filipinos," Gil G. Chua said.
DDB Group Philippines is a leading integrated marketing communications group that do mainstream advertising, digital solutions, public relations, media services, branded entertainment solutions, and data analytics. Through the years, DDB Group has also expanded into business solutions firms that operate in different parts of the country.