SINGAPORE — impact.com, the world's leading partnership management platform driving partnerships for more than 2,200 brands, announced today its continued momentum in the first quarter of 2022, adding a number of renowned brands to its Southeast Asia customer list including Crocs.com, Eqonex and Yolofoods. Globally impact.com welcomed more than 200 new customers to its portfolio during Q1.
Scaling up the team within SEA, key recent hires at impact.com include Nicole Quah, who has recently taken on the role of Head of Influencer Partnerships, SEA, and Cris Tan, Partner Development Manager based in Kuala Lumpur. In the past 12 months, the SEA team has grown from 8 to 15 employees.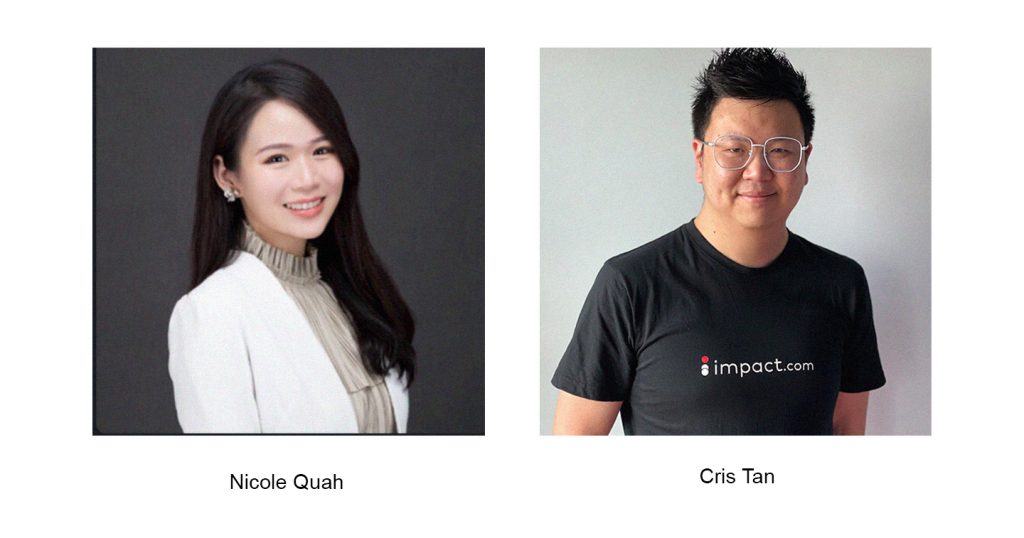 "We're delighted that the strong demand for affiliate and influencer marketing in Southeast Asia has enabled us to quickly scale up our operations here and as a result, welcome fantastic new talent into the team," said Antoine Gross, General Manager Southeast Asia. "The online advertising landscape keeps evolving rapidly and is becoming increasingly challenging for brands to grow. Moving towards a cookie-less world, where mistrust among consumers towards traditional advertising is rising, it's our mission to provide alternative ways for advertisers to grow beyond the duopoly of Facebook and Google and reach new customers and drive revenue for their businesses through partnerships."
Other notable achievements during the first quarter include:
The acquisition of Pressboard, the premier analytics and reporting platform for branded content, which now offers SEA publishers the opportunity to jumpstart and scale their content partnership opportunities.
Released key research report: How Commerce Content Drives the Consumer's Purchase Journey, which shows more than 80 percent of consumers perform online research for high-consideration products, and most are more likely to do so now than they were two years ago. The report, of almost 500 U.S. adults, also illustrates the increasing role that branded content plays throughout the purchase journey, and as a result, the major opportunity for brands to establish, nurture and grow partnerships.
Relaunched PXA (Partnerships Experience Academy), providing product and Industry certifications that help build, measure and grow partnerships. The relaunch features new certification levels: Fundamentals, Associate and Expert, which all represent different skill levels and are more tailored to learners' unique knowledge needs.
Released Link Scanner, a new tool which automatically detects and replaces broken links to ensure no clicks go to waste, and publishers and their brand's partners save valuable dollars. The company's Search Compliance feature was also released, which reduces the incidence of partners bidding on branded or trademarked paid search terms by monitoring partners' paid search activities for compliance, enforcing policies, detecting violations, and resolving issues through a resolution workflow.
Finally, cementing its leadership in the industry, impact.com published "The Partnership Economy," a book authored by impact.com's CEO, David A. Yovanno, which is an insightful, actionable guide to how modern businesses can use partnerships to increase customer acquisition, foster revenue growth, and establish brand awareness and loyalty. Launched in February, Yovanno highlights the importance of authenticity by saying that it, along with trust, are the new currency with consumers. NPR's "The Roundtable" and PRX's "Turning Pages" reported on the book, which has also received praise from CEOs, bestselling authors, and publishers like Mike McNerney of Martech Record, who called the book "an essential cookbook" for partnerships.
More information on the company's momentum can be found on impact.com.