MANILA, PHILIPPINES — With more Filipinos working on do-it-yourself (DIY) projects and home repairs since the start of the pandemic, there has become a demand for an accessible platform for construction and repair materials.
Konstruk, the country's premier e-Hardware store, offers a venue for customers to shop for their construction material needs right in the comfort of their homes.
Since the company's launch in February this year, Konstruk has maintained to be the first and only e-commerce marketplace in the country that focuses solely on the Home Improvement and Construction supply (HICS) segment.
Konstruk is continually upgrading its app to provide easy access for merchants and customers on specific categories of products and services. The upgrade gives contractors the avenue to conduct business in the digital supply and install market.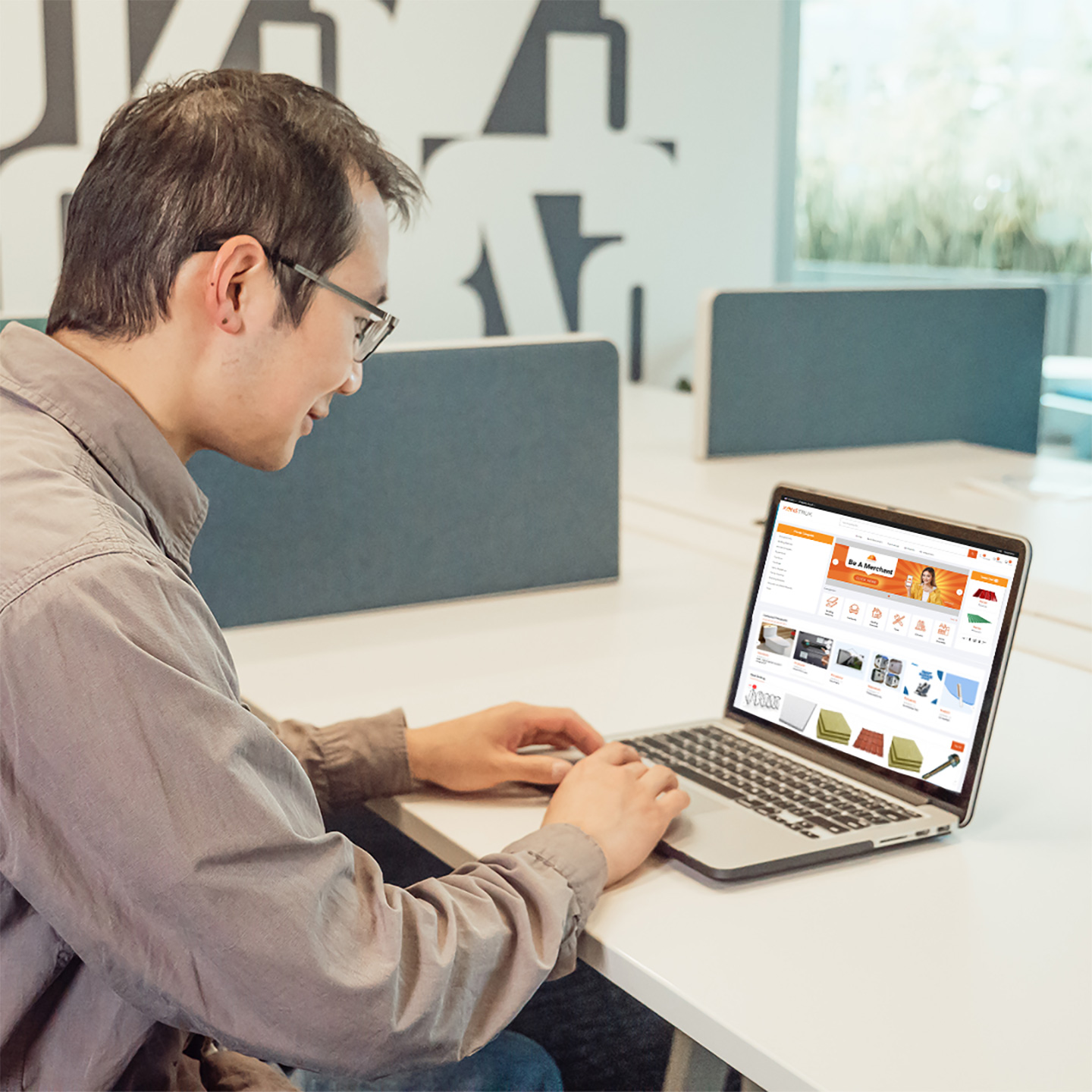 "We are also looking into the supply & install market which we see is critical for the e-commerce of construction," said Hiram Yuseco, Konstruk's Business Development Manager.
It gives the HICS practitioners who are now embracing the idea to digitize their business at low cost the platform to realize their goal.
Konstruk is also upgrading its contents to widen the selection of home improvement as it accommodates, among others, merchants who provide plumbing, gardening, and cleaning services.
With Konstruk, both merchants and customers can enjoy the benefits of hassle-free online shopping.
Konstruk provides ways for clients to save money and time as they can canvas for their needs safely and easily at home and enjoy loyalty perks with every purchase. Customers need not go through slow and long lines or go out and drive to purchase their construction needs.
"We will be your e-hardware store and online shop for home improvement and construction supplies. With a variety of payment gateway systems and multiple logistics partners for our delivery services — we have ensured that our consumers will have a safe and convenient time navigating through our website," said Rommel Bulalacao, Konstruk Founder and Chief Executive Officer.
Just a few clicks on their laptop or mobile phone can lead them to a wide variety of construction and home improvement products from smart door locks, automated gates to prefabricated homes and cement materials.
"Right now, we have products such as cement, roofing, furniture, prefabricated units, gypsum boards, etc. The goal is to have all materials available to build your dream structure which could be a house, office or condominium buildings," Yuseco said.
These items can be delivered at the day and time of their convenience through Konstruk's partnership with logistics companies, such as Transportify, Lalamove, Toki-Toki & BAC Trucking.
Soon, customers and merchants alike will enjoy more loyalty perks that Konstruk is now developing.
Konstruk empowers customers to finally complete their DIY repairs and home improvement projects safely and comfortably as purchases can be done through credit or debit cards or any e-wallet mode of payment.
For this, Konstruk has partnered with Metrobank for a payment gateway system gives consumers flexibility in payment using credit cards and debit cards via Visa and Mastercard. Other payment facilities such as Gcash, Instapay, and Pesonet will also be available.
"We want to create a new, revolutionary shopping experience for our industry — and Konstruk is here to do just that," Bulalacao said.