MANiLA, PHILIPPINES — This year's 0917 Extra GDay celebrations become even more special with the launch of the partnership between Globe Platinum and visual artist, Distort Monsters, at Bonifacio Global City, Taguig City on September 17.
Starting at 2:00 pm, catch Distort Monsters in action with a live mural painting at the Bonifacio High Street Amphitheater. The popular Filipino visual artist is known for its bold and colorful characters with multi-lineal texture, heavily inspired by skateboarding and punk rock. His work has grown in popularity in recent years, especially since expanding from toys and street art to non-fungible tokens (NFTs). While watching Distort Monsters complete his latest masterpiece, guests can enjoy live music and redeem Globe Rewards points to enjoy premium liquor from Diageo's Rare and Exceptional portfolio.
By the end of the live mural painting, Globe Platinum will unveil the rest of its collaboration with Distort Monsters. The Platinum Series Hub, located at the T-Park in High Street South, will showcase the visual artist's signature wall murals and iconic three-feet Monster Heads, which were exhibited and sold-out at the last Art In The Park. Much of the artwork inside the Hub is part of a limited-edition colorway that Distort Monsters created for this collaboration. Interested Globe Platinum customers can own some of these pieces by bidding at the silent auction when they scan the corresponding QR codes.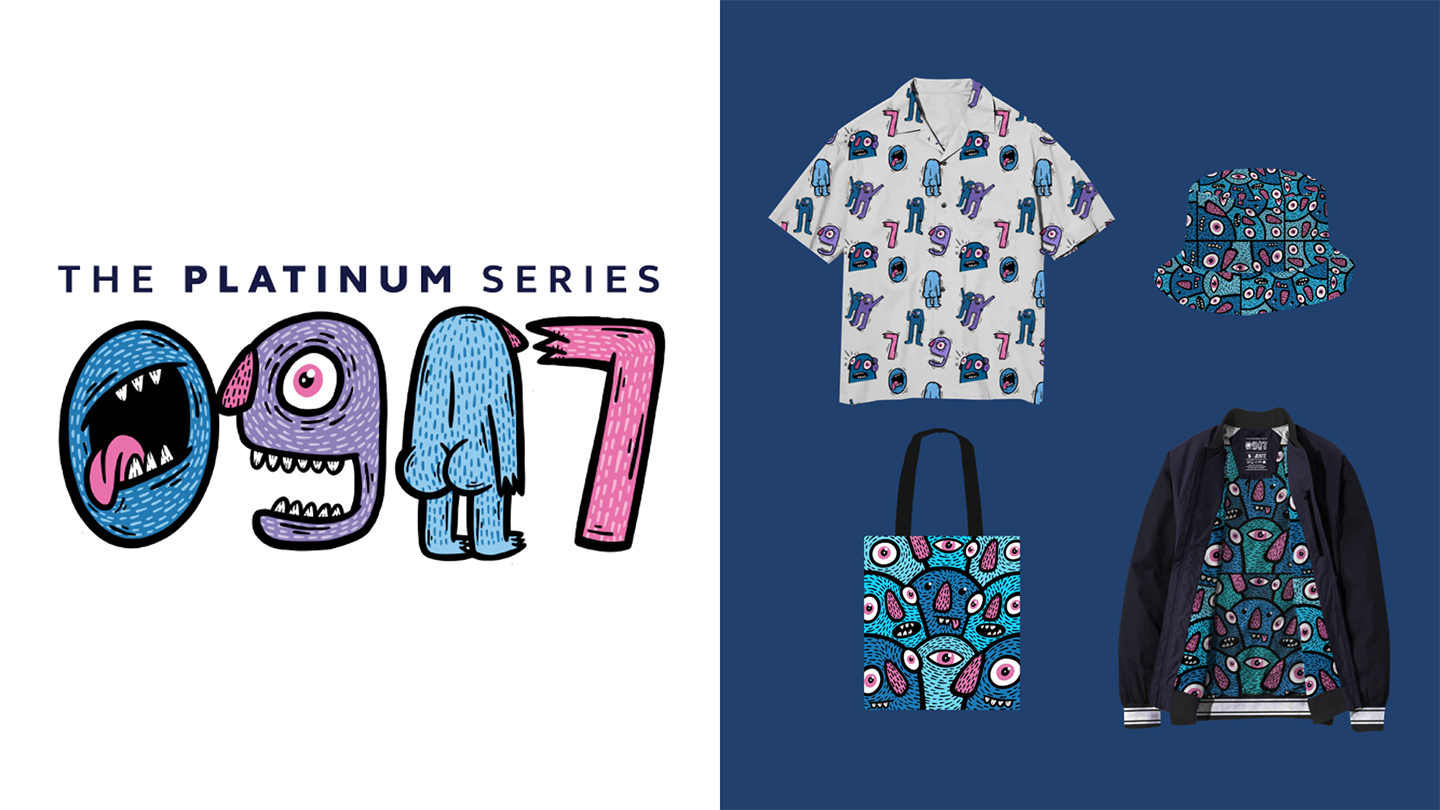 Guests can also purchase and wear the artwork from this collaboration, embodied in a special premium collection from 0917 Lifestyle. Globe Platinum customers only need to show their "PLATINUM" signal from their smartphones to purchase the exclusive apparel, like a reversible bomber jacket, button down shirt, bucket hat, tote bag, plush toys, and more — all featuring the bold and colorful illustrations of Distort Monsters. Special graphic t-shirts are also available for those who are not yet part of Globe Platinum.
From the Bonifacio High Street Amphitheater, guests can join the Monster Hunt on the way to The Platinum Series Hub. All they need to do is snap photos of selected monsters along the trail and share them on social media with the hashtags #GlobePlatinum and #OwnTheExtraordinary. When they get to the Hub, they can show their posts and redeem a limited-edition prize from the premium collection.
The Platinum Series Hub will be open until October 16 from 10:00 am to 8:00 pm. Platinum Relationship Managers will be ready to meet guests and share more about the latest innovations from Globe Platinum. One of them is the Platinum ONE Plan, Globe's first mobile plan that comes with unlimited Fiber at home. On Fridays and Saturdays after the launch, guests can continue to redeem Globe Rewards points to enjoy premium liquor from Diageo's Rare and Exceptional portfolio.
To know more about Globe Platinum, visit its website.