MANILA, PHILIPPINES — Users can now use their Maya app to scan AUB, GCash, Metrobank, and Unionbank QR codes to pay at their favorite stores, making payments easier and more hassle-free. Similarly, the Maya QR is ready to be scanned by these different financial apps as soon as these apps make the feature available.
To start paying with Maya using the QR codes of these e-wallets and banks, users can look for the QR Ph logo featuring the blue, red, and yellow design in the middle. QR Ph is the national standard for QR payments, launched by the Bangko Sentral ng Pilipinas (BSP).
Spotting this design in a QR code means it is QR Ph-enabled, and can be conveniently scanned using the Maya app to pay for purchases. Maya users will be delighted to know that they can quickly scan to pay for their purchases in more merchants nationwide wherever they see the QR Ph symbol. In the same way, users of any financial app that is QR Ph-compliant can also scan Maya QR codes to pay for their purchases.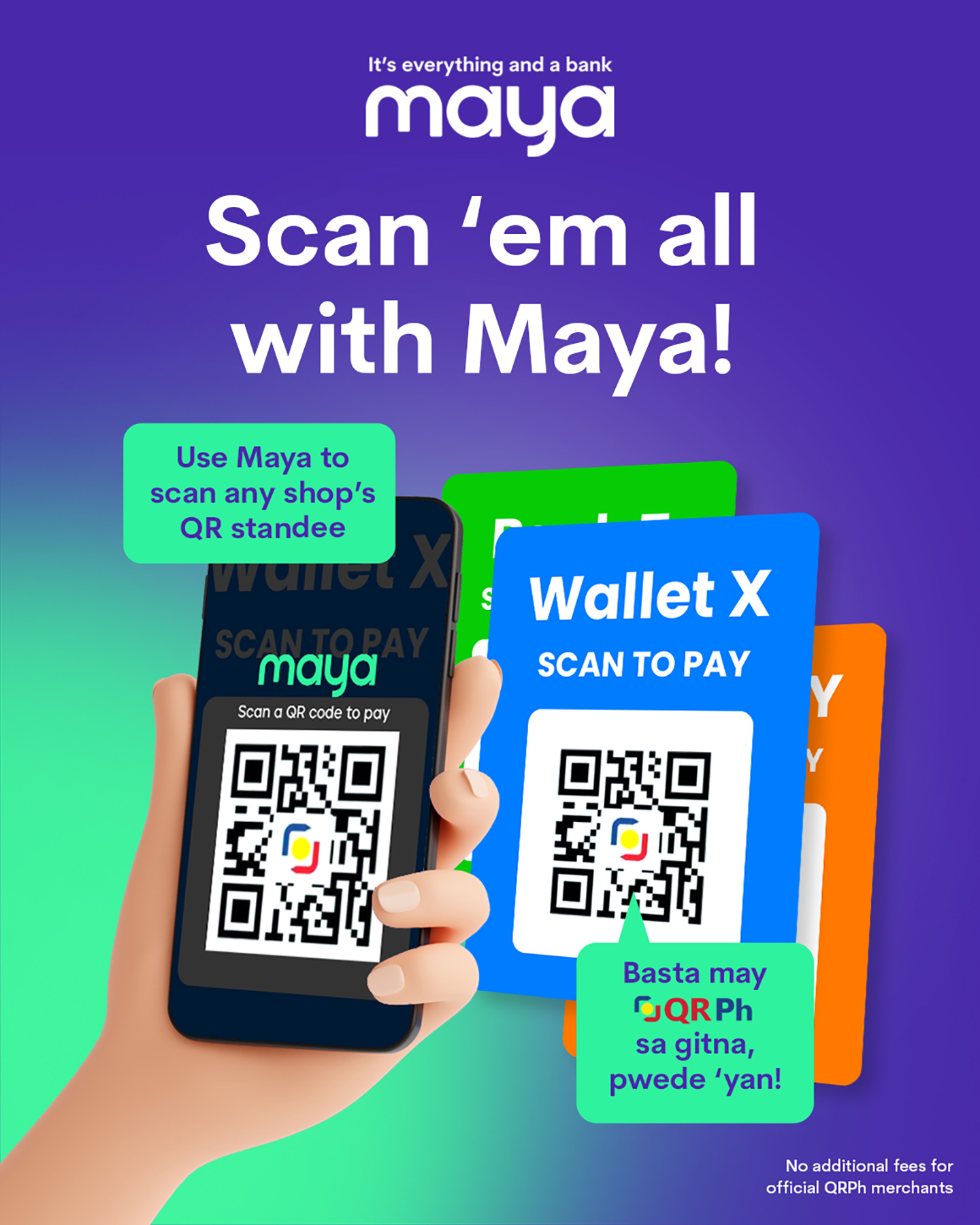 Maya is the first fintech in the Philippines to adopt the QR Ph national standard for person-to-person payments in November 2019 and for person-to-merchant payments in April 2021. As the leader in QR Ph adoption, Maya fully supports the BSP thrust for interoperable payments, including QR Ph, making convenient cashless payments more accessible to Filipinos.
Maya is the all-in-one money app bringing Filipinos bolder ways to master their money. On top of enabling users to pay via QR, it empowers users to manage all their finances in one app. Completely free to download and register, it packs a feature-rich e-wallet, an inclusive digital bank, and everything else one may need to save, spend, grow, and manage their money — right from their smartphones.
Maya is powered by the country's only end-to-end digital payments company, PayMaya Philippines, and Maya Bank for digital banking services. To know more about Maya, visit maya.ph or follow Maya on Facebook, Instagram, Tiktok, YouTube, and Twitter. Join its Telegram community here for Maya exclusives.