MANILA, PHILIPPINES — Bayad, the pioneer brand in the outsourced payment collection system in the Philippines, has partnered with mWell, the country's first fully integrated health app, to enable greater accessibility to healthcare among Filipinos. The partnership aims to provide a convenient payment option for those with limited access to financial technology services.
Under the partnership, individuals without mobile wallets, credit and debit cards who wish to teleconsult with mWell's allied medical doctors and health experts, can now pay their fees in Bayad Centers nationwide. Prior to the partnership, patients who avail of mWell services can only settle their bills through online payment channels.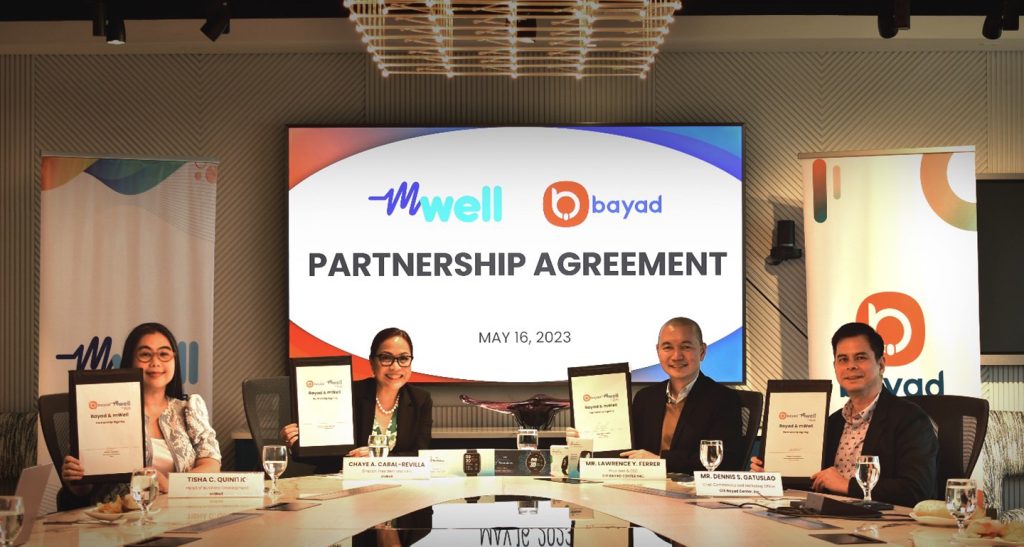 As part of the partnership launch, individuals without smartphones who wish to teleconsult were also given an opportunity to do so in mWell Consult Stations in select Bayad Center branches in Novaliches, Quezon City, and Barangay Kapasigan in Pasig City.
MWell CEO and President Chaye Cabal-Revilla said the collaboration between the two companies is aligned with the goal of making healthcare affordable, available, and accessible to more Filipinos.
"Through this partnership with Bayad, mWell app users, even those without digital wallets, credit or debit cards, can pay for doctor consultation fees at the Bayad Center nearest them," Chaye, who is also the Chief Finance, Risk, and Sustainability Officer of Metro Pacific Investments Corporation, said.
Bayad, a wholly owned unit of Manila Electric Co. (Meralco), has been proactively seeking ways to promote financial inclusivity by expanding its network of billers, its President and CEO Lawrence Y. Ferrer said.
"Our partnership with mWell veers towards a more inclusive healthcare system as we enable accessible payment solutions for our stakeholders that represent all walks of life," he commented. "As we push forth our advocacy for wellness and financial inclusivity, we are constantly on the lookout for more opportunities to expand our payment channel network."
As the biggest and widest multi-channel payment platform in the Philippines, Bayad enables partners to attain nationwide presence and provides end-to-end support services for efficient bill settlement and collection processing.