SINGAPORE — Cyber security breaches can leave companies in the dark, with no computers, email, telephones, or access to the internet, and facing the risk of sensitive or confidential data being published online. At times like this, organizations can suffer severe legal, financial, or reputational harm if their leaders say the wrong thing at the wrong time to the wrong person, particularly if they are perceived to mislead the public in any way.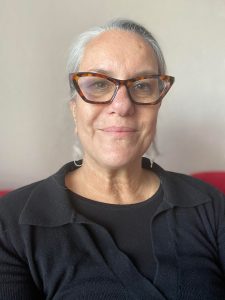 The number of such incidents continues to rise, with smaller companies becoming more vulnerable. The Australian Cyber Security Centre (ACSC) reported that a cyber-attack took place on average every seven minutes in Australia in 2022. And, in Singapore, the Cyber Security Agency reported that the number of ransomware attacks increased by 54% between 2020 to 2021.
"Cybercrime is a question of when, not if," said Illka Gobius, CEO of Pinpoint PR. "It is vital that organizations know how to communicate with impacted staff and customers in a cyber attack."
Offered for the first time in the Asia Pacific, a new cyber crisis communications practice has been established to empower organizations to communicate well during a cyber incident. Cyber Incident Communications will equip organizations to plan their communications response during a cyber security incident, arm them with the protocols and materials necessary to use during the incident, and offer cyber crisis communications counsel to see them through the incident.
"Our planning, training, and strategic counsel is focused on managing the unique challenges of cyber incident response," said Mediacraft Communications Director Brian Shrowder. "We enable organizations to effectively manage stakeholder and public concerns while managing media inquiries and meeting their regulatory obligations."
Services include:
Workshops
Cyber Incident Communications Training Workshop

A workshop to learn and practice what to say, how, and when, to communicate with stakeholders and the public, along with the roles and responsibilities of communicators during a cyber incident.
Stakeholder Communications Workshop

For internal communications, a half-day forensic workshop to identify stakeholders, what sensitive information to hold on those stakeholders, and craft a communications strategy to talk to those stakeholders during a cyber incident.
Strategy & Policy Documents
Cyber Incident Response Communications Strategy and Policy Handbook

A written document that details protocol to guide the communications effort during a cyber incident, laying out the information necessary to guide how senior managers and communications staff should act when a cyber incident occurs.
Stakeholder Communications Strategy

A communications strategy that details and compiles information about each of the stakeholder groups, determines how and when to communicate with them, in what manner, and by what method.
Cyber Crisis Counsel
A team on call to support clients in the event of a cyber incident crisis, to field or liaise regulator reports, media requests, and stakeholder inquiries. Cyber Incident Communications aims to be the calm voice of reason counseling businesses through the response.