SINGAPORE — With the many transformations brought about by the post-Covid era, diversity, inclusiveness, and innovation reset the bar. How do creatives move forward in a transitioning world and consider their roles that bring forth the new to audiences?
These thoughts on pivoting and adapting to change led to this year's Creative Circle Festival conference theme, "Go Beyond," a celebration of local talent that has significantly impacted the global scene. The conference is part of a full-day Creative Circle Festival, featuring Crowbar Awards in the morning, followed by the Creative Circle Conference, which ends with the Creative Circle Awards, aka the GONG Show, in the evening of December 01.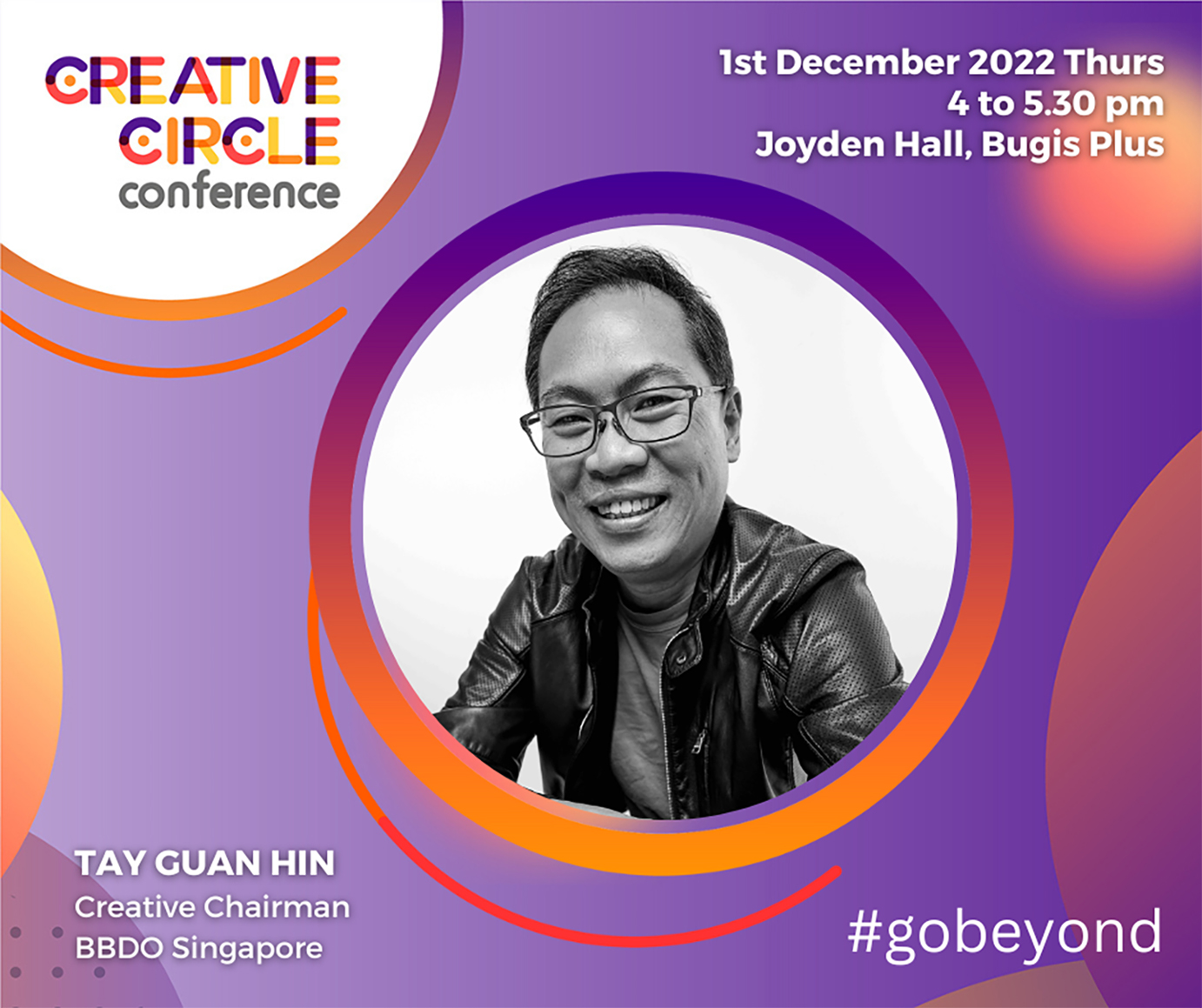 BBDO Singapore Creative Chairman Tay Guan Hin is this year's Chairman of the Creative Circle Conference. "We are excited to bring the fourth edition to focus on local talent who have gone beyond and reached global status. We can accelerate our growth by inspiring and developing talent locally and pushing our creativity to the next level," he said.
The conference, organized by The AAMS, will feature local creative celebrities like Russel Wong and Ming Wei as they share their success stories. Ming Wei is among SEA's most popular, with a combined following of 35 million across his social media accounts. He has amassed 10 billion video views through his short skits and prank videos with his father, Daddy Ming, and has been featured on several television channels and national newspapers worldwide. He will be sharing "How to be a social currency billionaire."
Russel Wong was the first Singaporean photographer to break into the notoriously difficult Hollywood movie industry. He was assigned to photograph covers for Time magazine, 17 to date. Russel worked with Oscar-winning directors like Ang Lee and Zhang Yimou to create images for their posters and publicity on movies such as Oscar-winning films like Crouching Tiger, Hidden Dragon, Hero, and House of Flying Daggers, including the Golden Lion winner in Venice, Lust Caution. He will share his "journey to the USA and back."
Other speakers for the Festival's conference include Nikhil Sandu, the head of creative Lab SEA, TikTok, and Meryke Naude, the creative director of MullenLowe Singapore, who will conduct a fireside chat to discuss "Creator Marketing in the age of TikTok." Ernest, CCO of Serial Co_ and founding member of NFT ASIA, will share about ART and NFTs with two other local NFT Artists, Andy Yang and Yannie Chia. Melvin Kuek, who will be interviewing Ming Wei, is BBDO Singapore's CEO, Web3 advocate, and vice chairman of the global esports federation's Metaverse Council.