MANILA, PHILIPPINES — Every big summer adventure needs the perfect gadget to document memorable experiences and picturesque moments, and OPPO's bringing exactly that with its Big Summer Blowout Sale.
Huge discount up to PHP 1000 off
Customers can get a massive discount on their next OPPO IoT device purchase when they avail any OPPO smartphone like the Reno8 T, A77, Reno8 T 5G, and A17K, or the OPPO Pad Air.
Any purchase of an OPPO smartphone or OPPO Pad Air will entitle buyers to a PHP 500 discount on OPPO IoT devices below PHP 3,000. On the other hand, they may also get a PHP 700 discount on their next IoT purchase that is above PHP 3,000. Lastly, OPPO customers can enjoy a huge discount of PHP 1,000 on OPPO's Enco Air Buds2 when they avail any OPPO smartphone or OPPO Pad Air.
Price drop on OPPO smartphone favorites
A huge price drop on fan favorite OPPO A16K is about to happen and will run only until May 15.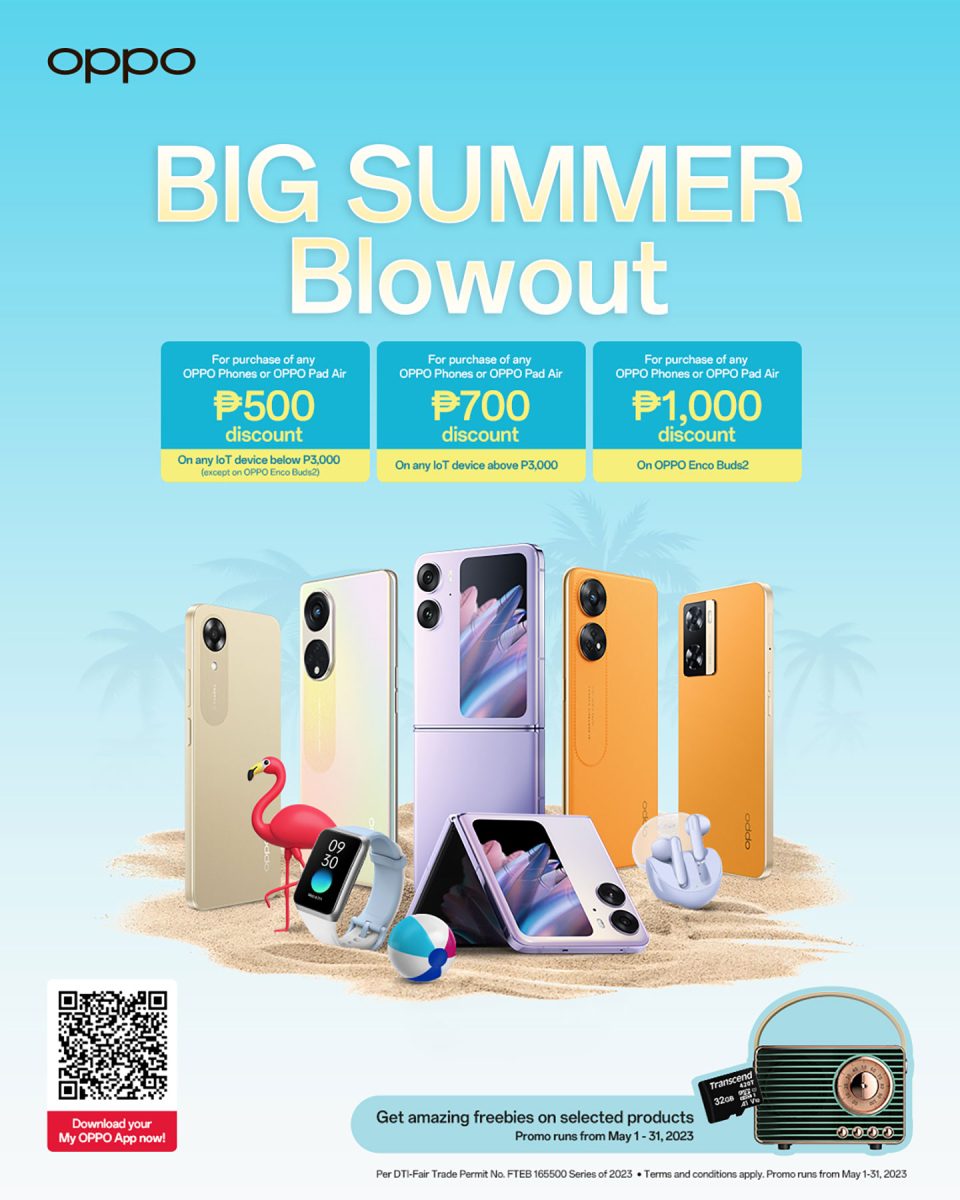 From the stylish OPPO Reno8 T series to the OPPO A77 and A17K that's perfect for jam-packed summer activities, exciting discounts await at the OPPO Big Summer Blowout.