SINGAPORE — Vonage, a global leader in cloud communications helping businesses accelerate their digital transformation and a part of Ericsson, has launched "Conversations for Salesforce," a configurable omnichannel messaging app powered by the Vonage Communications Platform, enabling businesses to serve customers directly from the Salesforce platform and delivering exceptional customer engagements, whilst blending bot and Vonage Contact Center (VCC) agent interactions.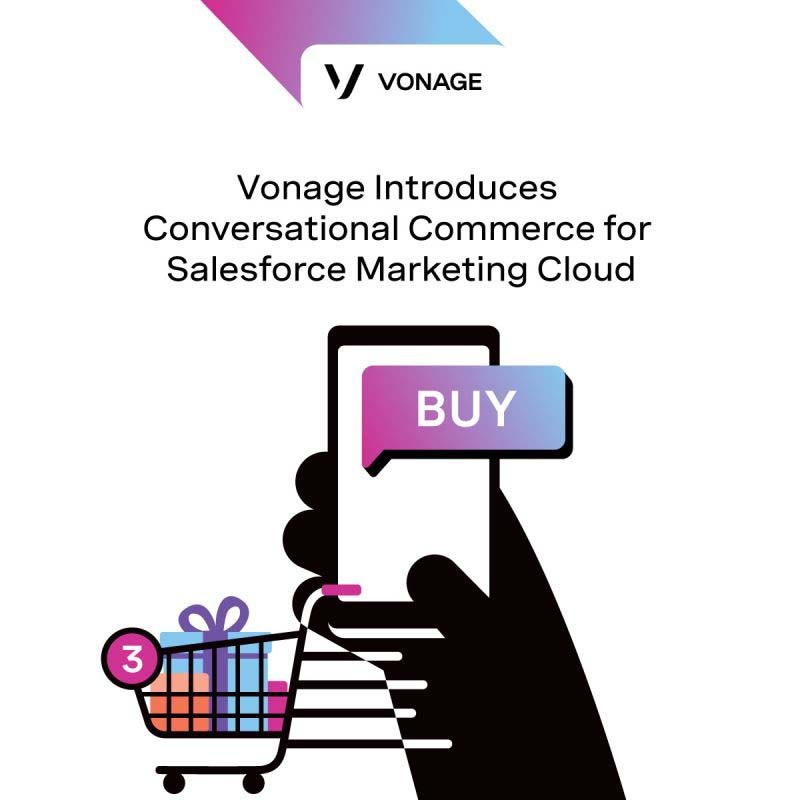 Vonage's new app provides a flexible and scalable way of sending SMS, MMS, and WhatsApp messages from within Salesforce, making it easy for businesses to develop custom workflows using standard Salesforce tools. With 30% of consumers claiming messaging apps are their most-used method for communicating with businesses, Vonage Conversations for Salesforce will help businesses increase customer interactions, improve customer experience with personalized conversations, and optimize productivity. With Salesforce as a single source of truth for customer data, users can participate in a conversation and access the entire customer history. Response-handling can also be automated with chatbots or routed automatically to the right agent or organization to enable fast resolution.
Salesforce is a global customer relationship management (CRM) software company, known for its cloud-based solutions that empower businesses to manage their customer relationships effectively. Salesforce maintains a significant presence in Asia with multiple offices strategically located throughout the region, with its headquarters located in Singapore.
The leading carrier services company in the United States, Thunder Funding, had a rapidly growing contact center that managed inbound and outbound voice communications through Vonage Contact Center and Salesforce. With Vonage Conversations for Salesforce, Thunder Funding has now enabled two-way conversations and can send more than 5,000 messages per day to customers and prospects.
Conversations are managed directly in Salesforce, keeping the context of conversations readily available, and can be escalated to an agent once a lead is qualified.
"At Thunder Funding, Vonage Conversations for Salesforce has enabled us to handle two-way interactions with our customers through SMS and MMS, improving our response rates and elevating our customer engagement," said Jim Marshall, IS Project Manager at Thunder Funding.
"Getting the app set up didn't require any coding and the platform offers extensive customization to fit our specific needs. Customers can now more quickly and easily communicate with our client support and sales teams and we have full visibility of conversations across each department, with real-time activities accessible to supervisors on our live dashboard."
"Many businesses are not using the communications channels made available by today's technology to their full potential and are missing out on opportunities to make real connections and drive customer engagement," said Savinay Berry, EVP of Product & Engineering for Vonage. "Vonage 'Conversations for Salesforce' unlocks the power of delivering personalized two-way interactions with customers from Salesforce, enabling engagement at scale with SMS, MMS, and WhatsApp channels while blending bot and VCC agent interactions. Based on Salesforce's best practices and latest tools, the app overcomes the constraints of existing solutions and is enabling conversations across the entire organization."
Vonage Conversations for Salesforce is part of the full Vonage AI Acceleration Suite for Salesforce, a portfolio of AI-capable, low-code/no-code programmable components that help speed business transformation and seamlessly integrate with Salesforce applications to enable personalized conversations across omnichannel communications.