TAIPEI, TAIWAN — STARLUX Airlines has announced that it will launch a new route between Taipei and Clark, Philippines starting August 15. Tickets are now officially on sale. Clark will be STARLUX's third destination in the Philippines, following Manila and Cebu.
Clark Freeport Zone was formerly the largest U.S. military base in Asia, so it has preserved much of American culture. STARLUX will operate an Airbus A321neo on the flight from Taipei to Clark. The aircraft is configured in a two-class layout, with eight seats in Business Class and 180 in Economy Class. The flights will operate daily starting on August 15. The current schedule for the TPE – CRK route is listed below:
Flight Number

Route

Weekly Schedule

Departure Time

Arrival Time

JX789

Taipei – Clark

(TPE – CRK)

TUE, THU,

FRI, SUN

07:45

09:45

JX790

Clark – Taipei

(CRK – TPE)

10:45

12:45

JX791

Taipei – Clark

(TPE – CRK)

MON, WED, SAT

17:25

19:25

JX792

Clark – Taipei

(CRK – TPE)

20:25

22:25
*Note: Flight number and schedule may change without prior notice. Please visit www.starluxairlines.com for updated information.
The Taipei – Clark route is expected to increase STARLUX's competitiveness in the North American transit market, by significantly reducing traffic time for passengers heading to the northern Philippines. In addition to offering greater convenience, STARLUX's premium inflight service will attract more business travelers seeking luxury and comfort. Clark is a special commercial zone in the Philippines. It has become an important economic center in recent years featuring numerous tourist attractions, including the largest water park in Southeast Asia, luxurious golf courses, and casinos. Clark is a destination that appeals to both business and leisure travelers.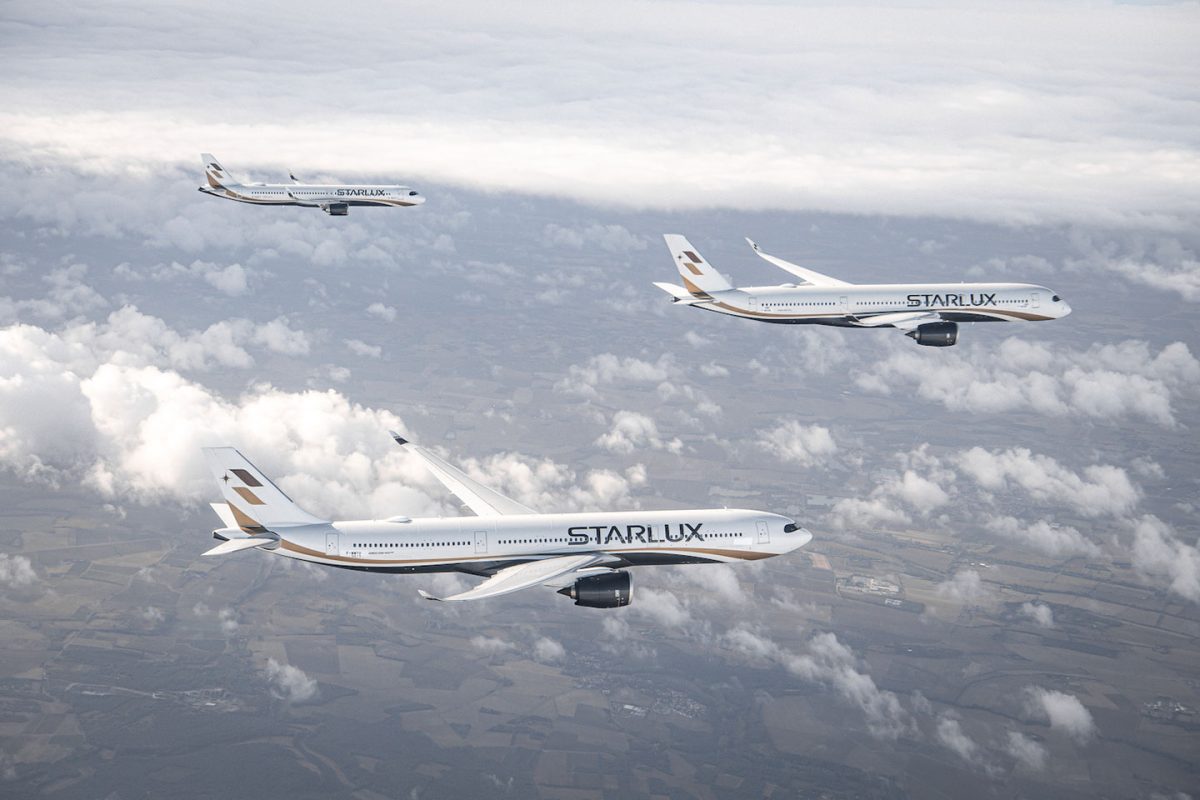 STARLUX currently flies to 17 destinations, including Los Angeles, Tokyo, Osaka, Fukuoka, Okinawa, Sapporo, Sendai, Macau, Penang, Kuala Lumpur, Bangkok, Singapore, Ho Chi Minh City, Da Nang, Hanoi, Manila, and Cebu. The fleet also continues to grow, with a current count of 20 aircraft, including 13 A321neos, four A330neos, and three A350s.
The fourth A350 is expected to be delivered by the end of the year. For more information, please visit www.starlux-airlines.com.