TOKYO, JAPAN — TBWA\HAKUHODO announced the launch of the "DIVERSUSHI" project that it has planned and been developing as the founding member of the "DIVERSUSHI Project Executive Committee." Initiated by Yoichi Ochiaia, a Japanese media artist and "the world's brightest visually impaired person," and social entrepreneur Shunsuke Narisawa, "DIVERSUSHI" is a new dining experience that allows people with visual impairments to eat fine dining food directly with their hands in one bite, intending to solve issues that visually impaired people face when eating and creating a world in which anyone can enjoy meals together regardless of having a visual impairment or not.
With the launch of the "DIVERSUSHI Project," crowdfunding began in May 2023, to hold the first dining event which will be held in July.
"DIVERSUSHI" – A new dining experience that can be enjoyed together whether having a visual impairment or not
"DIVERSUSHI" is a combination of the words "Diversity" and "Sushi." The term was coined from the insight from "the way of eating sushi," which is known to be an easy, inclusive way of eating.
The insight from the project was from a conversation in 2019 between Yoichi Ochiai and Shunsuke Narisawa, who are both visually impared. Ochiai asked, "If you were allowed to eat anything, what would you like to eat?" and Narisawa replied, "Sushi is good." Narisawa's answer was not only because he likes sushi.
When dining, visually impaired people have to figure out the location, distance, and height of the tableware, such as chopsticks or forks and foods. However, the Japanese traditional way of eating sushi, in which people take the sushi directly from their hands to their mouths all in one bite, is easy for any person.
DIVERSUSHI was the idea born from the insights from conversation. By implementing the way of "eat directly with your hands in one bite," just like eating sushi in all kinds of fine cuisines, including French, Italian, or Chinese, the team is aiming to create a new dining experience that makes everyone enjoy meals without frustration from visual impairment. The goal of the project is to see the day when the "DIVERSUSHI" way of eating is introduced to restaurants worldwide to provide inclusive options, just like Halal, vegan, and kosher are now widely accepted.
As a first step, there was a crowdfunding "DIVERSUSHI" dinner event with Chef Taichi Murayama, who has won Michelin awards for 11 consecutive years, and Chef Miyuki Igarashi, a Japanese cuisine chef. After the first event, the team aimed to expand nationwide.
Crowdfunding
The team plans to hold a "DIVERSUSHI" dining event in Tokyo on Sunday, July 02, 2023, and invite visually and non-visually impaired people to attend the dinner so that many people can experience the event. This event also hopes to be the first step in expanding the initiative all across Japan.
Crowdfunding platform: READYFOR
Funding duration: May 15 ~ June 16, 2023
Target Amount: 7 million JPY (approx. 52K USD)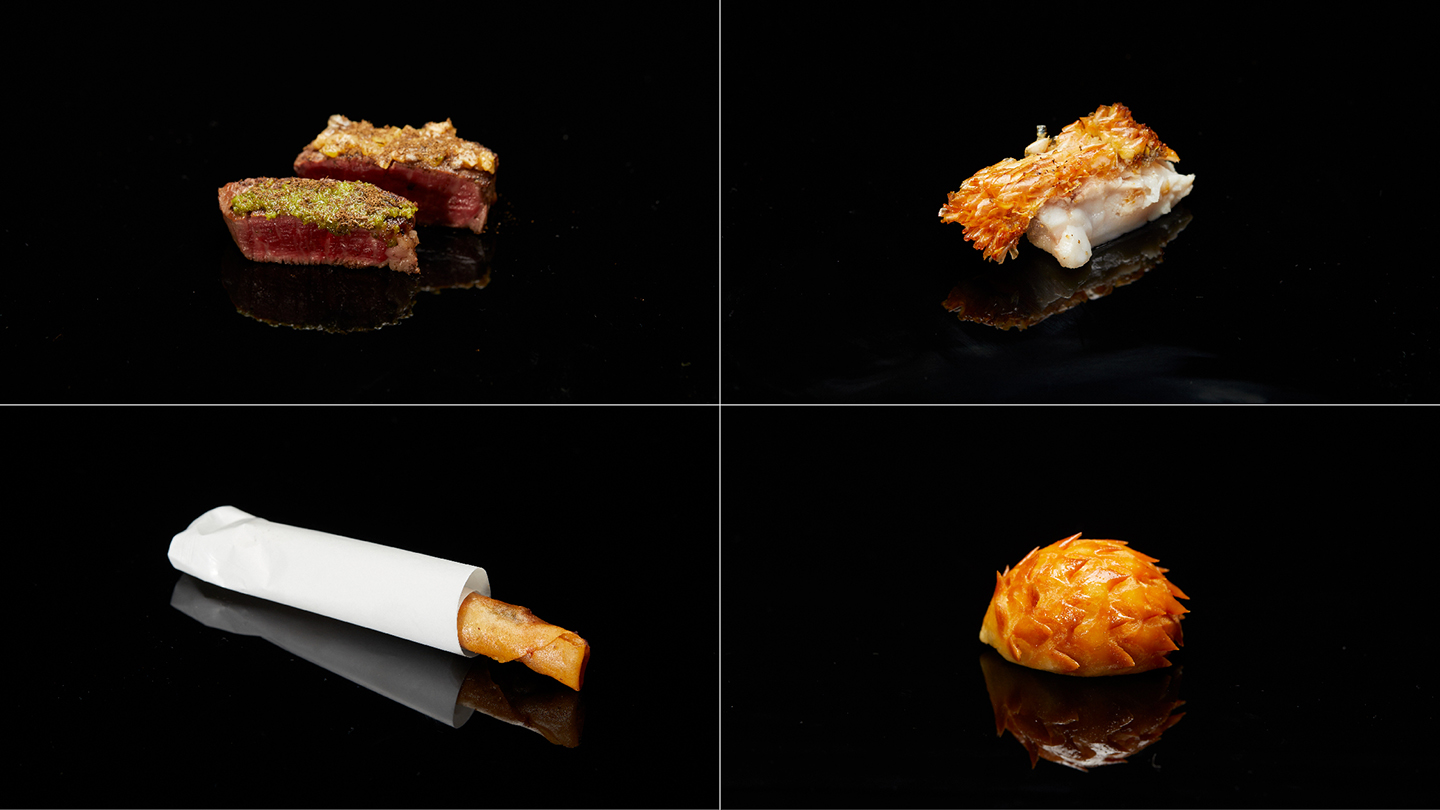 The development of DIVERSUSHI, the new dining experience
Chefs Murayama and Igarashi, who have endorsed this project, are in charge of developing the menu for DIVERSUSHI. In addition, businessman Masamichi Toyama will join as an advisor.
In consultation with the project members, they are developing the menu based on the following three points:
From hand to mouth, without tableware
Taking a cue from the message, "Even if you cannot see, it is easy to eat sushi because you are not confused by the distance between chopsticks, forks, and other tableware and your mouth," the team aimed to create dishes that are eaten with your hands. We usually touch food mostly through tableware, but from the new way of eating, it hopes diners will enjoy the "feel" and "texture" of the food together with the taste.
In one bite, clean without spilling
The idea of eating food in one bite is inspired by the message, "When eating out, I am always worried about whether I am eating properly and without spilling." By eliminating this anxiety, the original taste of the ingredients and the different temperatures that spread in the mouth can be enjoyed.
"Looks delicious" without relying on sight
The team hopes to add an experience that not only relieves anxiety, but also makes dining enjoyable. Together with Yoichi Ochiai, they are creating a space that combines the sounds of ingredients and cooking with technology. The aim is to provide an unprecedented dining experience that fully engages all the senses.
Furthermore, "DIVERSUSHI Project" involves the challenges with Ochiai's unique approach.
The special menu born from AI application "ochyAI"
The team also worked with Mr. Narisawa, Mr. Makoto Okoda, a blind lawyer, and Mr. Keishi Ochiai, a former representative of Japan's blind soccer team, and developed "ochyAI," an AI application to help visually impaired people explore what they want to eat. "OchyAI" generates one-of-a-kind recipes simply by inputting "what I want to eat," "difficulties," "troubles," "fun," "surprises," and other information that visually impaired people usually experience when eating.
At this dining event, based on the recipe generated by "ochyAI," Chefs Murayama and Igarashi will try to produce through a trial-and-error process of not only making the recipe edible, but also making it delicious and a dish with significant impact.