MANILA, PHILIPPINES — City living has countless facets and layers. The metropolitan experience, especially in a city like Makati, is always changing. And no two days are ever quite the same. Alongside the shifts in city lifestyles, come the gentrification of new boroughs in and around Metro Manila. In recent years, tastemakers and early adopters have quietly gravitated toward the 5.80-kilometer stretch of Chino Roces Avenue.
Formerly known as Pasong Tamo, the north-south road is a convergence point for key areas in the city. It runs along main thoroughfares of JP Rizal Avenue, Gil Puyat Avenue, Central Makati, EDSA, and South Luzon Expressway. Close proximity to schools, commercial establishments, and other multinational offices make Chino Roces an ideal location for convenient city living. But it's the unique and distinctive lifestyle hubs of the area that give this historic avenue its vibrant urban personality.
Little wonder then that real estate savvy individuals with a penchant for living the city life fully are looking to build their urban nests in the area. Just recently, DMCI Homes Exclusive launched an urban, upscale property, Fortis Residences. The newest development located along Chino Roces lends DMCI Homes' signature resort aesthetic and generously spaced living spaces to the distinctive cityscape of the neighborhood, making it an ideal oasis right at the heart of fine city living.
Where style, art, and design is life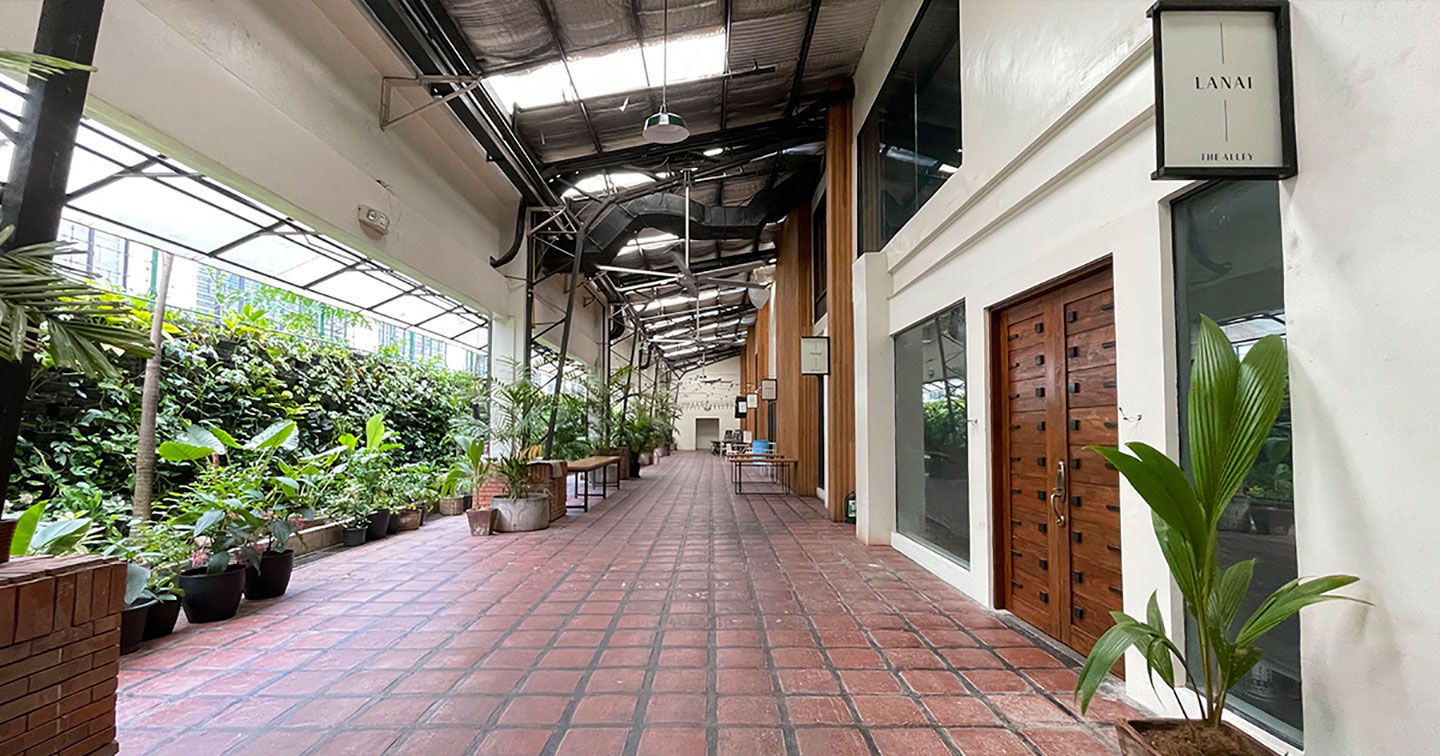 On weekends, art and design enthusiasts converge at the city's art districts in Chino Roces Avenue. La Fuerza Compound and Karrivin Plaza are creative hubs that have drawn a growing roster of well-heeled city dwellers. Contemporary art spaces like Silverlens, Finale Art File, and Vinyl On Vinyl at La Fuerza showcase the thriving art scene in the country. These galleries showcase some of the most future-forward, progressing visionaries in the local creative sphere. While at the compound, insiders of the art circle never pass up the chance to visit the Leon Gallery warehouse. It's a discrete address for avid art collectors to claim art pieces wont at auction or revisit masterpieces that might have been missed at the bidding block.
W/17 Home, curated by Andres Vazquez-Prada and Kaye Tinga, is a haven for elevated design and fine living. This well-loved space reimagines an otherwise stark and massive warehouse into a design destination filled with antiques, handpicked curios, bespoke furniture, and one-off objets d'art.
The Alley at Karrivin, located along Chino Roces Avenue, resembles sartorial pages of a fashion gloss on any given day. This holds especially true on weekends, as a colorful and diverse crowd fills the open air space from late in the morning until past dinner. Modern art spaces like 1335 Mabini, ArtInformal, and Drawing Room are hotspots for discovering and getting up close with some of the country's emerging creative talents. Busy weekends at Karrivin are typically comprised of art aficionados, spectators, and enthusiasts hopping from one exhibition or vernissage to another.
Apart from the thriving art scene, the alley offers an abundance of design inspiration. Lanai Manila (by Bianca Zobel Warns, Natalia Zobel, and Maria Parson) presents an eclectic mix of classic and contemporary design finds for the home, dining spaces, and gifting. The quaint and brightly lit Lanai Cafe is a brunch favorite among discerning members of the well-dressed circle. Here, one can sip on Lanai's Signature Iced Coffee while shopping for one-off decor pieces or specialty gifts.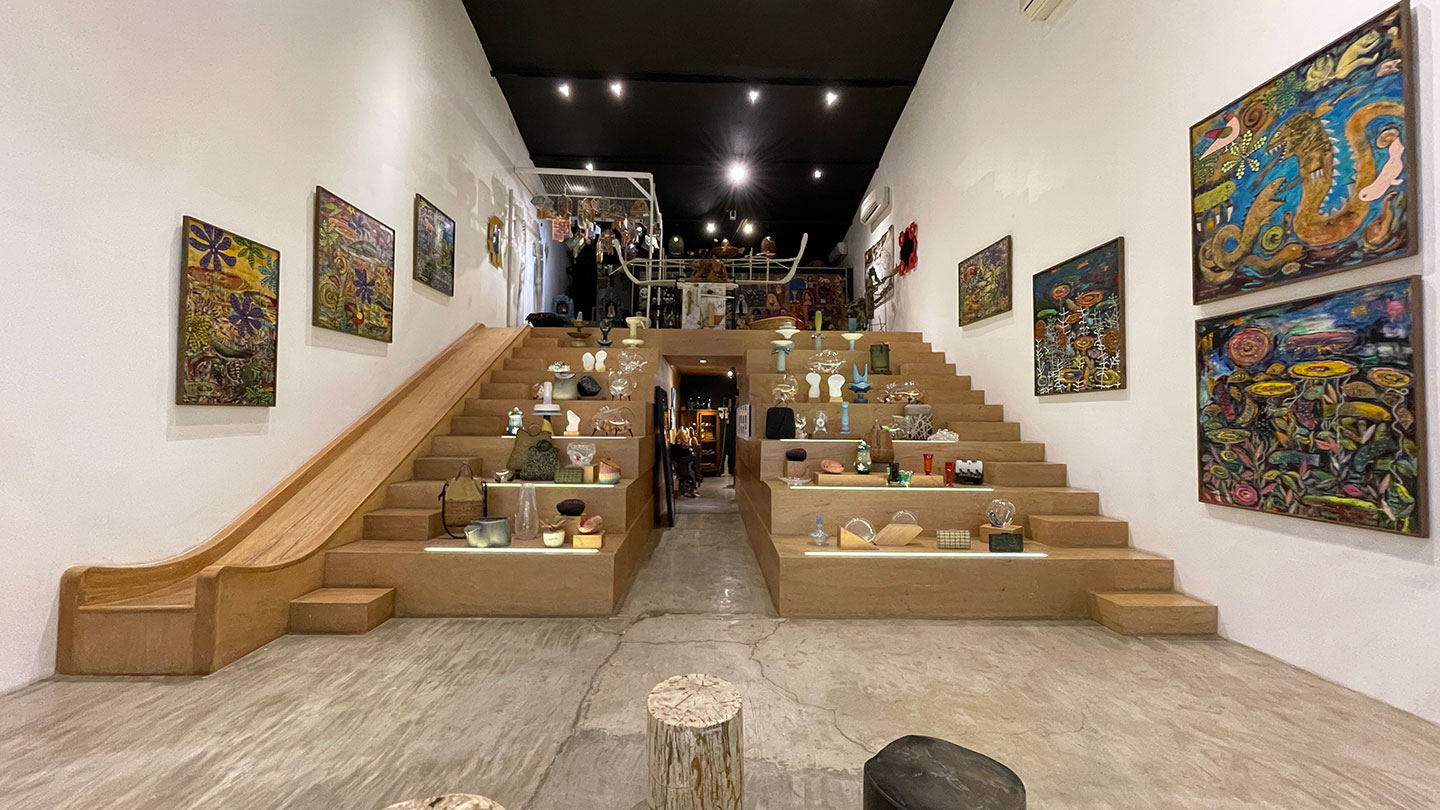 Aphro Living Art/Design is an exciting space located at the very end of the alley. The design destination was envisioned by its owner, Tina Fernandez, as an extension of her gallery, ArtInformal. It was conceived as a progressive, ever-evolving creative space for functional artworks.
Where global and local flavors converge
World flavors and fusion Filipino cuisine are reasons for the metro's discerning epicures to frequent Chino Roces. It is almost undisputed that the best Japanese restaurants are located in this thriving neighborhood.
Little Tokyo is a landmark culinary destination in Makati known for transporting senses to Japan. Outside of Little Tokyo, other well-loved Japanese culinary gems in the area include Seryna Japanese Restaurant (touted as the best place for sushi), Shinjuku Ramen (which boasts unparalleled umami flavors in a bowl of noodles), and Kazunori (for its 19-course omakase by Chef Salto san).
No food crawl around Chino Roces would ever be complete without a meal at the award-winning Toyo Eatery. Helmed by Chef Jordy Navarra, the 2021 Asia's Best Restaurant which has been on the list for the past three years, presents a playful and out-of-the-box menu of Filipino dishes. Its spinoff Toyo Panderya reimagines the quintessential Filipino bakery with delectable dough offerings that are free of bromate or yeast.
Tapas and wine are always a good idea, especially when done by Terry's Selection. This cozy Spanish bistro and deli never fails to impress gastronomes with hearty dishes like Chistorra paella, callos, and crispy bacalao. Here's an insider tip among regulars of the place: Terry's Selection offers a 15% discount on its top-shelf selection of wines every Sunday–ideal for capping off a wonderfully slow day in the usually fast-paced city.
Where cocktails are creative and wine is bottomless
The dynamic neighborhood and urban profile of Chino Roces has also inspired the proliferation of curated social clubs and bars. After an intimate private dining experience at M Dining (where the ossobuco is divine), head on over to its adjacent Bar M. Here, fine spirits are reimagined through creative concoctions. The 25-seater bar also boasts a fine curation of single malts and botanical gins.
The Artisan Cellar Door is a specialty wine lounge and bar where guests can indulge in pourings of the finest wines from France, Italy, Chile, Spain, Argentina, Australia, and US. Connoisseurs of the varietal grape, can even organize private wine tasting nights for an intimate circle of friends at the Artisan Cellar. Private dining is an irresistible option, best enjoyed by those who appreciate good meat and cheese.
Unlike the lifestyle usual haunts in Taguig or the Central Business District, establishments that surround Chino Roces Avenue are characteristically more under-the-radar and Soho-district hipster. The thriving neighborhood west of Makati City is an amalgamation of work and play, commerce and creativity. For the modern-day urban dweller, it's close proximity to these lifestyle experiences that truly enhance city living each day.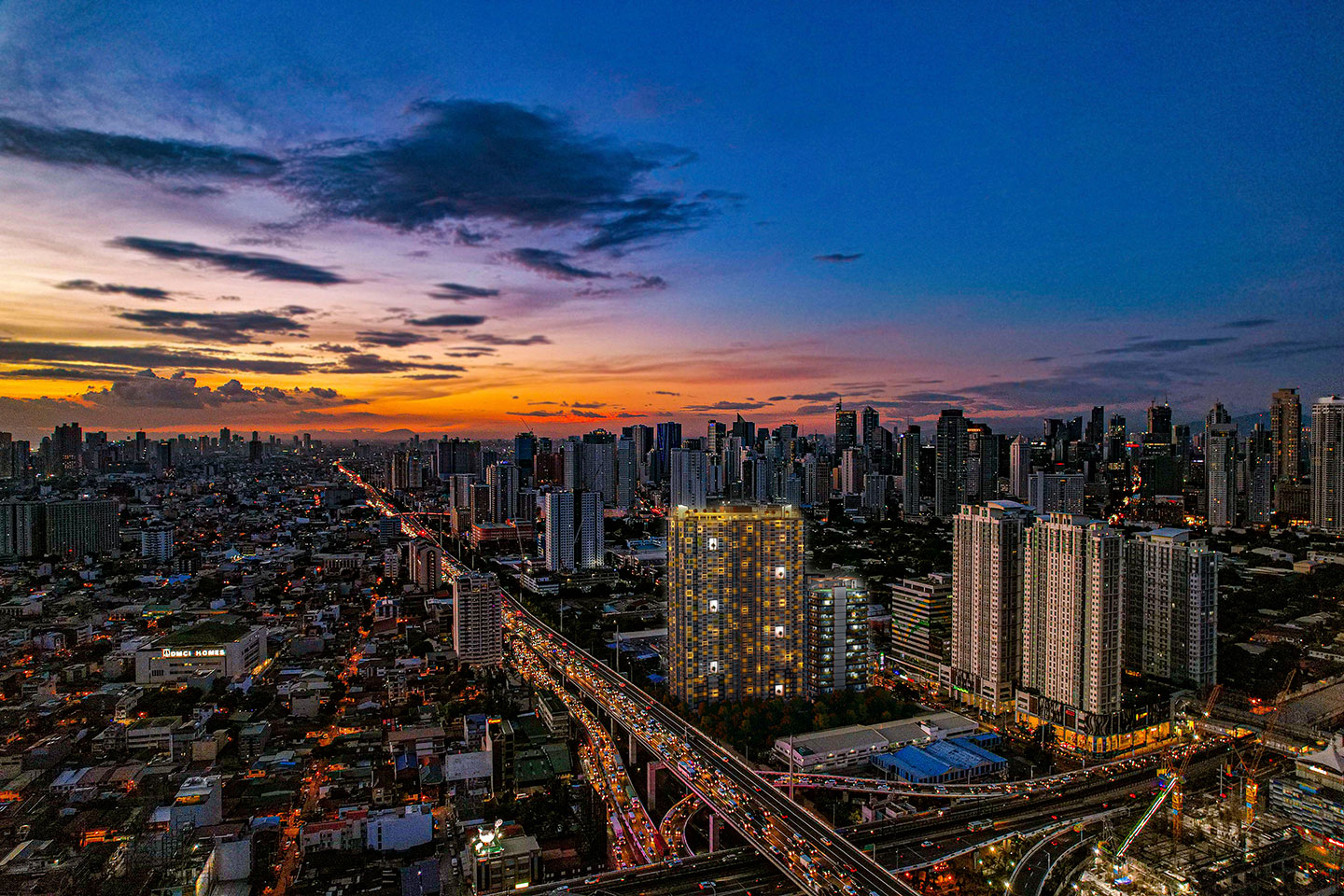 Upscale residences at Fortis Residences, located right at the heart of Chino Roces, provide all this — with the addition of superior amenities and generously spaced living spaces. It was developed, designed, and built not just with access as the main consideration. Instead, Fortis Residences was conceived with a clear vision of building an upscale oasis fit for a new breed of urbanites ready to immerse in the best that city living has to offer.
Fortis Residences, the newest development located along Chino Roces. lends DMCI Homes' signature resort aesthetic and generously spaced living spaces to the distinctive cityscape of the neighborhood.