SINGAPORE — Publicis Groupe Singapore agencies Publicis Singapore, Leo Burnett, and BBH have swept the Singapore Effies with a combined haul of five Golds, five Silvers, and one Bronze for work across Singtel, McDonald's, the Health Promotion Board, Samsung, and Income Insurance Limited. Publicis Singapore Strategy Director Valerie Wang also took home the inaugural Planner/Strategist of the Year prize in recognition of her contributions to winning work.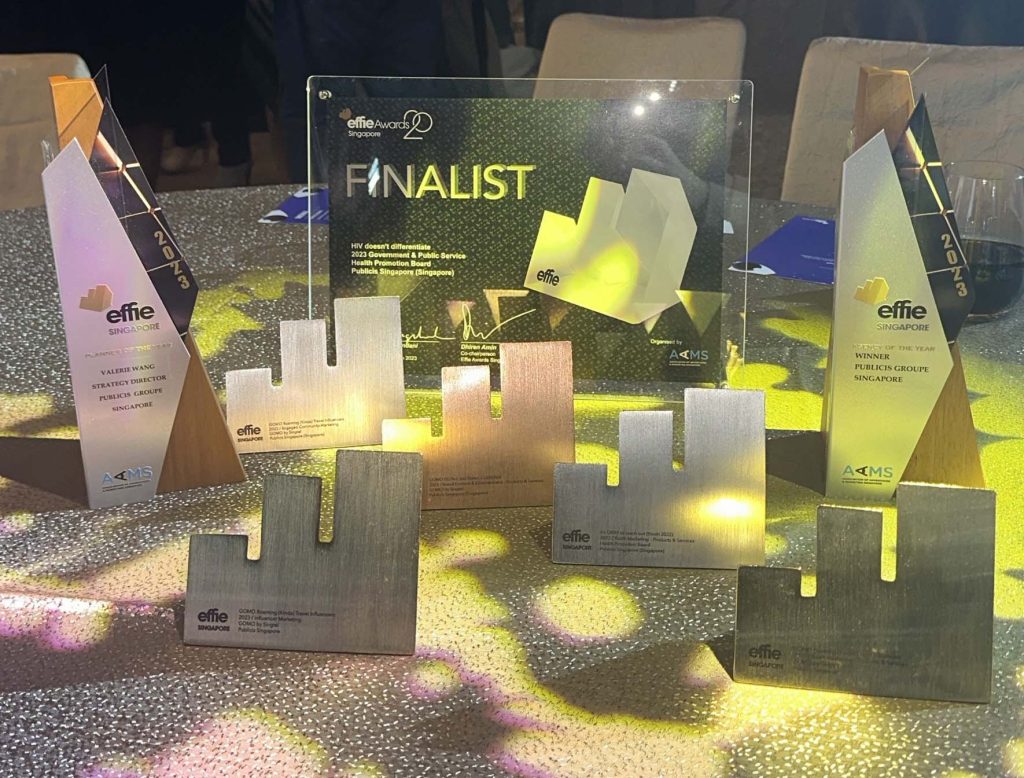 As a result, Groupe client Singtel was the most awarded brand of the night, bringing home a total of four Golds, two Silvers, and one Bronze from both Publicis Singapore and Leo Burnett.
Publicis Singapore was awarded two Golds, two Silvers, and one Bronze for two Singtel campaigns – GOMO: "5G Not Just Better, Cleverer" and "Roaming (Kinda) Travel Influencers" – and for one campaign with the Singapore Health Promotion Board, "It's OKAY to Reach Out."
Leo Burnett Singapore was awarded two Golds and one Silver for its Singtel entries "Live from the Underground" and "Singtel Super Stacker" along with one Gold for the agency's McDonald's "Scream for Ice-cream" campaign.
BBH Singapore was awarded one Silver for its Samsung campaign, "Make it Yours, Make it Bespoke" and one Silver for its Income Insurance Limited campaign, "Happy Hour with Income's FlexiTravel."
"We're proud and grateful that such a breadth of work from our Groupe has been recognized for outstanding creative effectiveness. While each agency has different strategies for great work, what's common across all is the passionate belief that creativity continues to be key to helping brands win today," said Joanne Theseira, CEO of Publicis Communications Singapore.
See the full list of winners here.