AUCKLAND, NEW ZEALAND — Global marketing publication Contagious has released its annual selection of Best and Bravest agencies, with Colenso BBDO named as one of only eight creative agencies from around the world.
The Contagious Creative Pioneers list is a recognition of the agencies that are consistently setting the standard for innovation and creative excellence in marketing. Only campaigns that demonstrate the highest levels of creativity and strategic thinking pass the rigorous editorial filter.
Contagious Editor Chloe Markowicz said, "The Contagious IQ team is notoriously hard to impress. We're only interested in covering the very best marketing in the world on our intelligence platform. Getting work featured on Contagious IQ is something that anyone should be proud of, but being named a Contagious Pioneer signifies that an agency has truly reached the pinnacle of creative excellence. While we were impressed with all our Pioneers this year, Colenso BBDO shows remarkable consistency in having made the list almost every year since Contagious first launched the Pioneers ranking in 2016."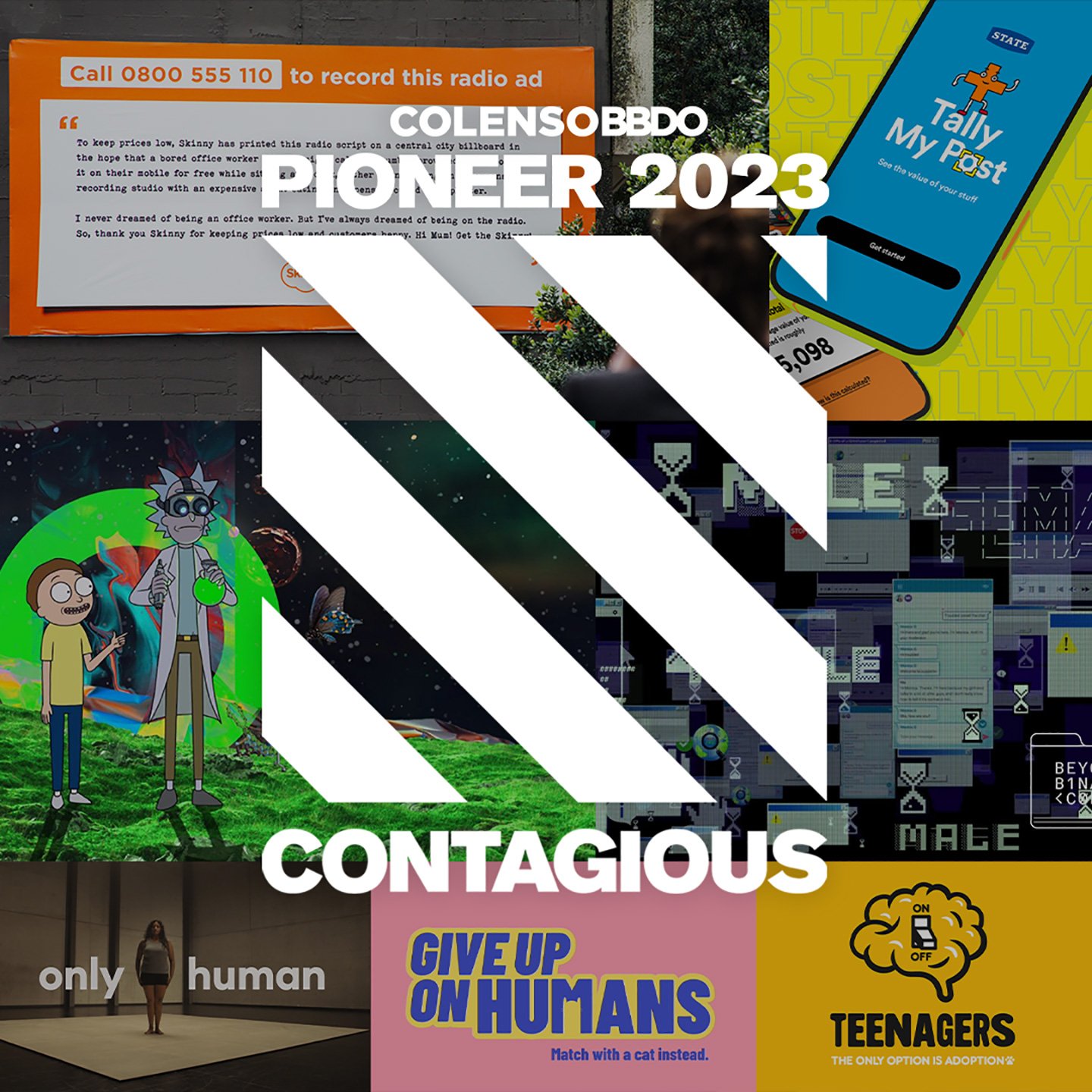 The global ranking rounds off a resurgent year for Colenso BBDO. 2022 saw the agency win significant new business, hire global talent and create some of the region's most innovative work.
Angela Watson, Managing Director of Colenso BBDO, shared, "To be a creative company that's based in New Zealand but who troubles the world's best agencies is in the DNA of Colenso. Being selected by Contagious comes down to the combined ambition of our clients and our people. We're so proud."
The eight agencies (in alphabetical order) who made the rankings this year are:
AMV BBDO, London
BETC Paris
Colenso BBDO, Auckland
Edelman, New York
FCB, New York
GUT Miami
Mother, London
Ogilvy India, Mumbai