MANILA, PHILIPPINES — As ecommerce company Lazada Philippines continues to grow and mature, it creates meaningful opportunities for employees and ensures that they do not get left behind. Its team of passionate and high-energy professionals is always and properly taken care of, benefiting from the resources Lazada provides that foster growth on an individual and organizational level.
For striving to keep Lazadians motivated and on top of their game, Lazada Philippines received a prestigious Great Place to Work Certification. The honor is bestowed by data scientists behind the "Fortune 100 Best Companies to Work For" list, who gather and evaluate employee high-performance cultures.
According to the certification results, 77% of employees at Lazada Philippines say that the company is a great place to work compared to 53% of employees at a typical Global company. Moreover, more than 90% of employees recommend Lazada as a fantastic workplace, saying that they see themselves staying with the company in the next two years.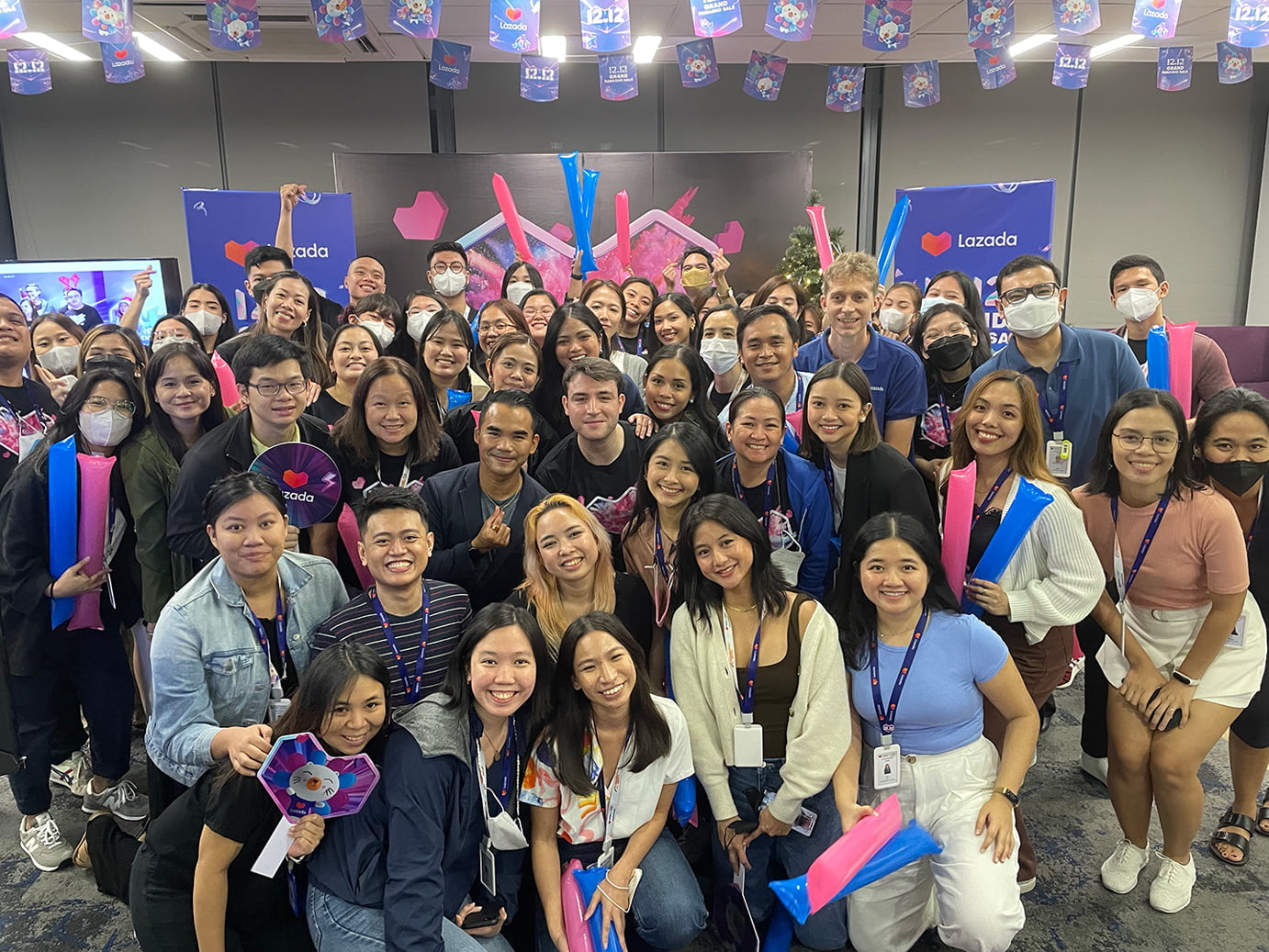 "We value our people in the same way we value our customers and sellers. It is because of their passion and high energy that we can run this fast-paced business as they care deeply about their work and have an entrepreneurial mindset in order to provide the best service to our partners. I'm proud to share our being Great Place to Work certified with all Lazadians," said Lazada PH CEO Carlos Barra.
According to the Great Place to Work Certification body, a great workplace transcends having fancy parties and amazing benefits. More than anything, it has more to do with the "trust employees have with their leaders, the pride they have with their jobs, and the happiness they experience with their colleagues."
Lazadians are recognized not only for performance but also for the impact and value they create. The Lazada Employee Awards was created to recognize individuals and cross-functional teams who demonstrate a bias for action, innovation, and a sense of urgency.
A great employee experience is a pillar of the Lazada employee journey. Lazada proudly values diversity and inclusivity by celebrating Women's Month, Pride Month, and ensuring that the work environment is a safe space for all employees.
Lazada has various engagement elements to craft a unique experience for Lazadians ranging from occasion-specific company-wide celebrations all year round such as Valentine's Day, Chinese New Year, Mother's and Father's Day, Halloween, Oktoberfest, and Christmas, to smaller audience engagement activities at a team or special interest group level (e.g. sports-based, furparents and BTS community, among others) to allow Lazadians to find their tribe who share common interests.
Health and wellness is a key priority with leaders modeling the importance of regular exercise. Various programs such as bike and running fitness challenges and group classes for spinning and climbing have been crafted to embed this as part of the Lazada culture. To flex their creative and mental muscles, crafting and painting sessions, latte art classes, as well as trivia quiz nights, are held.
Recently, its corporate offices were renovated to amplify and better reflect the company culture and make a statement about the kind of talent Lazadians are, as well as the kind of talent they want to attract. The design of every component of the offices was intentional to showcase the vision, mission, and values of Lazada. Acknowledging Lazadians that prefer to spend a large part of their day in the office, Lazada also makes sure that the work environment supports this with access to resting pods, collaboration spaces, a full-service pantry, and more.
Throughout their employee journey, Lazadians experience having the company being attuned closely to their various needs. Lazada curates various programs and policies designed to support their personal well-being and is addressing their diverse set of needs by currently refreshing its flexible suite of benefits.
"2022 was an incredible year for Lazada, and we were just getting started. We made significant changes, overcame challenges, and rallied to be bolder in everything that we did. I believe we have the best talents that we have that help create positive impact among our customers, communities, and partners, and look forward to what we are going to achieve this year and beyond," Carlos said.
To learn more about Lazada Careers, visit its page here.